About Us

We are the Geek Lyfe and we're a group of geeks who are incredibly passionate about our interests. We find news, write out our opinions, give lists of geeky facts, interview our favorite cosplayers, authors, artists etc. Our main goal is to provide entertaining content that includes our fan base as a whole and equally represents all of us geeks from Anime lovers to D&D players, we're going to have something you'll be interested in! We also swear to have the utmost integrity as possible. We like or dislike things with all honesty and zero influence.
We try to do our best in helping foster a great community and to do that we constantly reach out to fellow geeks with projects and try to cover them and promote them to help spread the word. If you are interested in being interviewed for your Cosplay, Novel, Comic Book, Youtube Series or anything else, send us an email at Darthmexican@thegeeklyfe.com!
Have an awesome day!

Meet The Team
DeAngelo AKA Darth Mexican (Founder/El Presidente/Writer)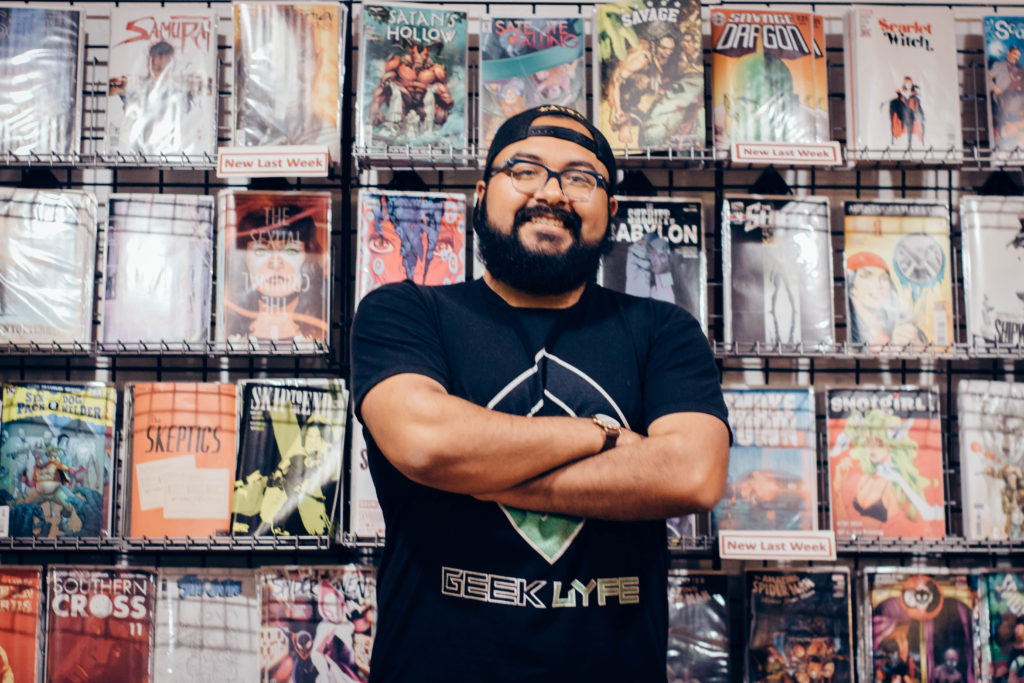 Darth Mexican has been a geek for 24+ years. His interests include Anime, Cosplay, Comic Books, Kung Fu films, Video Games and Table Top Gaming. With strong character traits such as optimism and ambition, it's hardly a surprise that Darth Mexican decided to create a blog centered around Geek Culture that kept the community updated on all things they care for. However, he knew that he could not possibly tackle this beast by himself and recruited Spocktopus to his cause. Darth Mexican loves his team, this page, and those that follow it.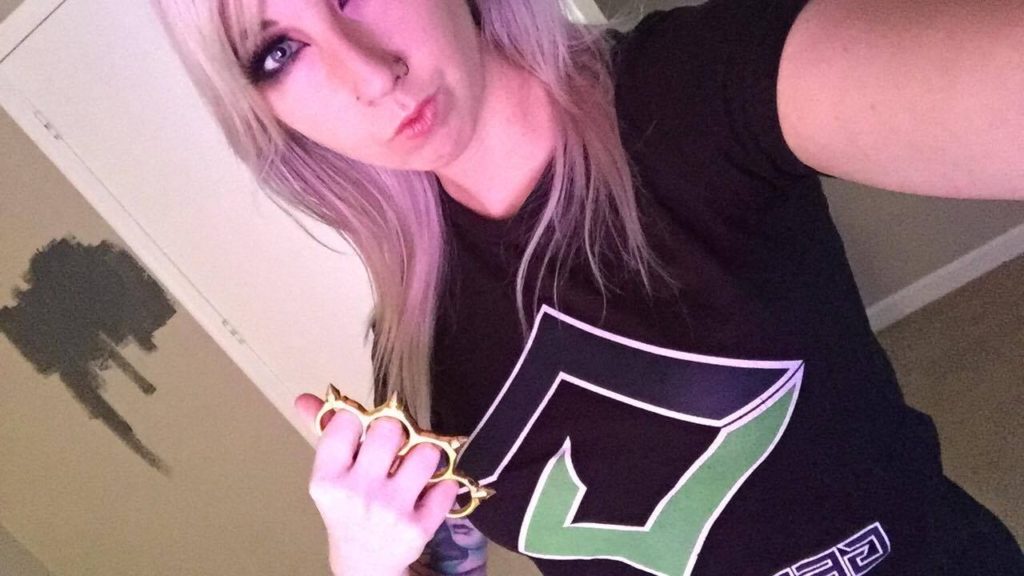 Deegan Marie AKA Silver Hawk (Vice Presidente)
Deegan came to Geek Lyfe the same way Gandalf did: Humble, kind, talented, yet a total badass all at the same time. She is an experienced commercial photographer who has put an immense amount of time, energy, and money into her craft. Every photo she takes shows off just how much she has learned over the years and despite being incredible, she still makes time to help out Geek Lyfe with conventions! Check out more of Deegan's stuff at http://deeganmarie.com/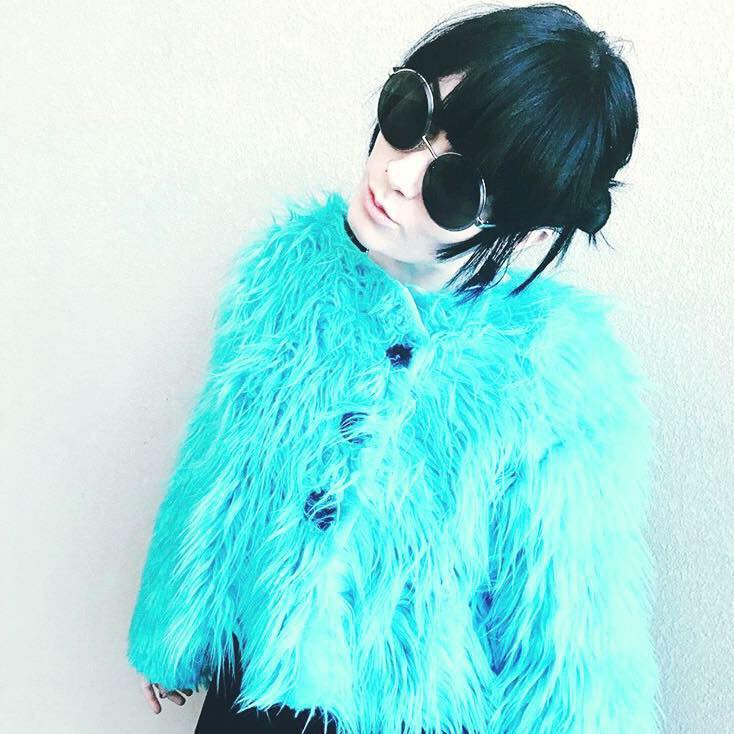 Alex Saint (Social Media Manager)
Alex Saint is a fantastic musician who pours her heart and soul into her art. When she isn't melting faces, she can be found watching all of the shows, playing all of the video games, and on social media! She joined the team to help out with managing our social media and letting our fans know what is new with the team! Expect to see her at a ton of AZ events and online!
Jessie Velasco AKA Coach (Editor)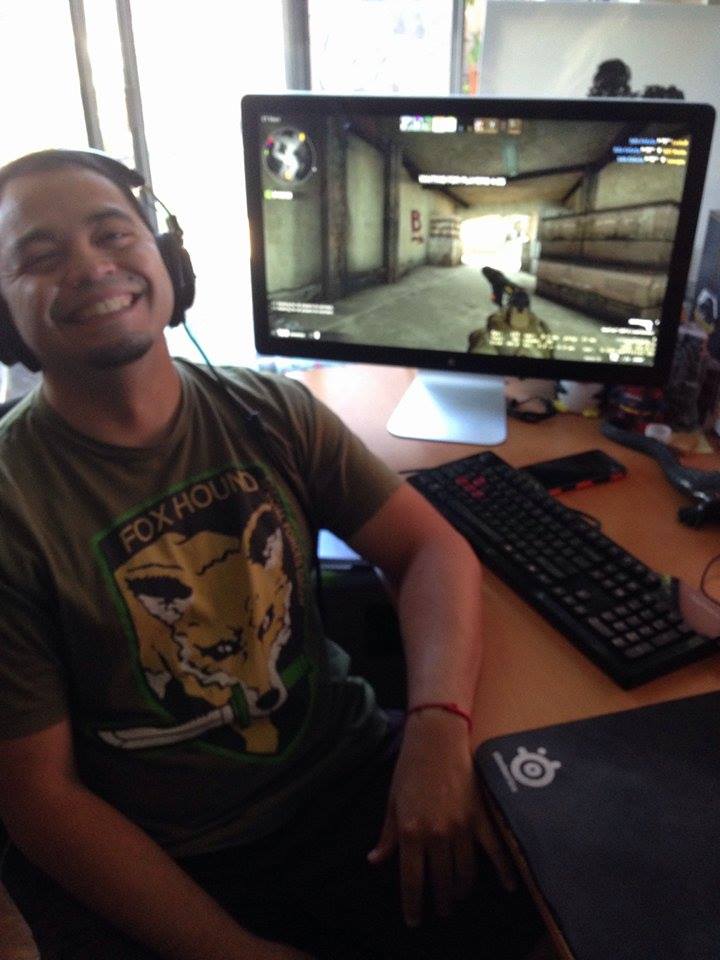 Coach is always there to help out writers with their articles when they need it. Sometimes it'll be minor fixes and other times there is a mile long list but Coach always puts his best foot forward. We may have caused him to drink or smoke but I know somewhere deep down in Coach's heart, he loves us!
Tanner AKA Mr. Cinester (Writer/Video Editor)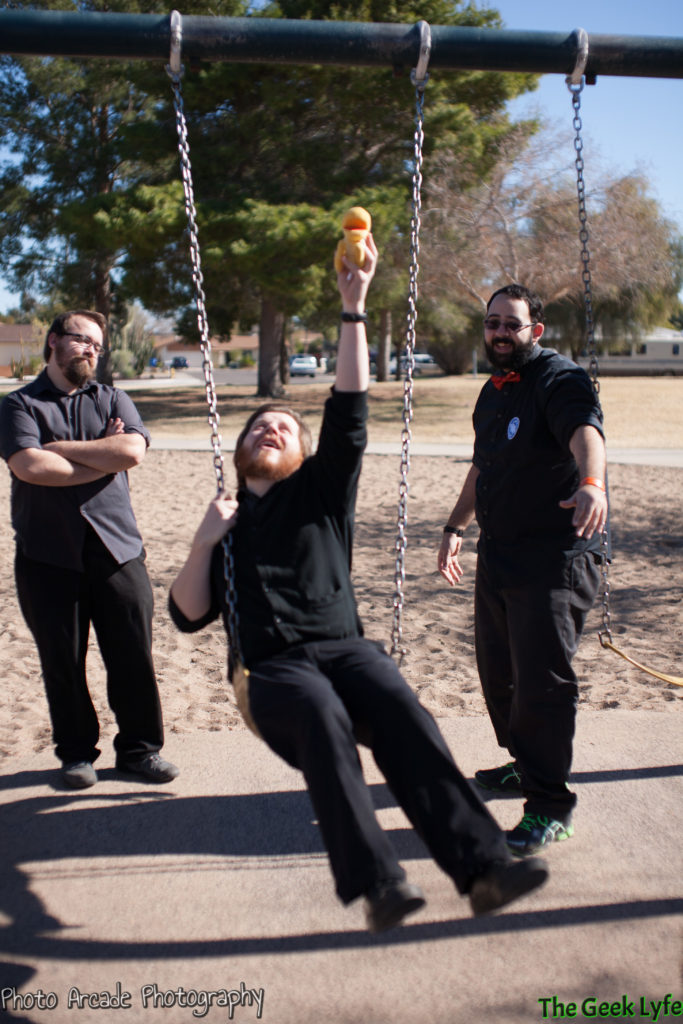 Huge Marvel fan that has won almost every comic book debate with Darth Mexican. Loves every aspect of film making to the point where he spends a majority of his free time either as a freelance editor or on set for indie films helping in any way he can. A geek in every sense who turns his passions into his hobbies and works endlessly to one day live solely off of his projects.
Gumbercules (Artist/Let's Player)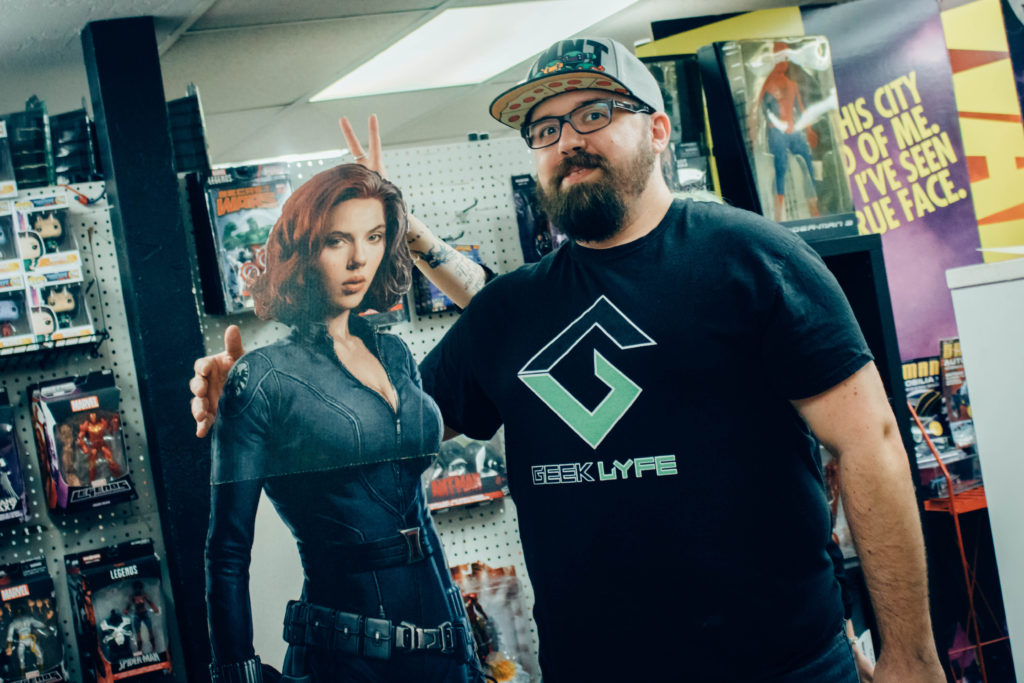 Gumbercules, or Gumbers for short, is a nerd that was est. in 1987. His interests include writing, drawing, playing guitar, singing in the car, PC and PS4 gaming, and talking about how he works out anytime he manages 10 push-ups in a day.
Jaclyn aka Lava Shadow Cosplay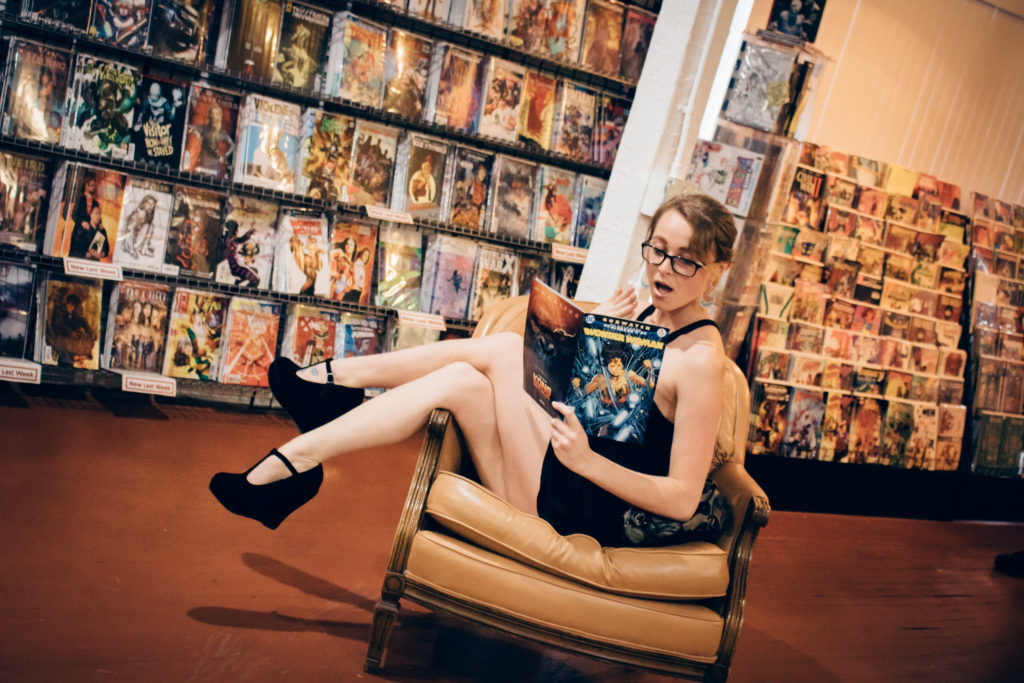 Jaclyn Cass aka Tidesiren is a fantastic cosplayer based in Colorado. She has an absolute love for all things geeky, gaming, and food! When she isn't being a super dope cosplayer, she can usually be found running off on adventures that would give others heart attacks! We're so grateful to have her on our team to cover conventions!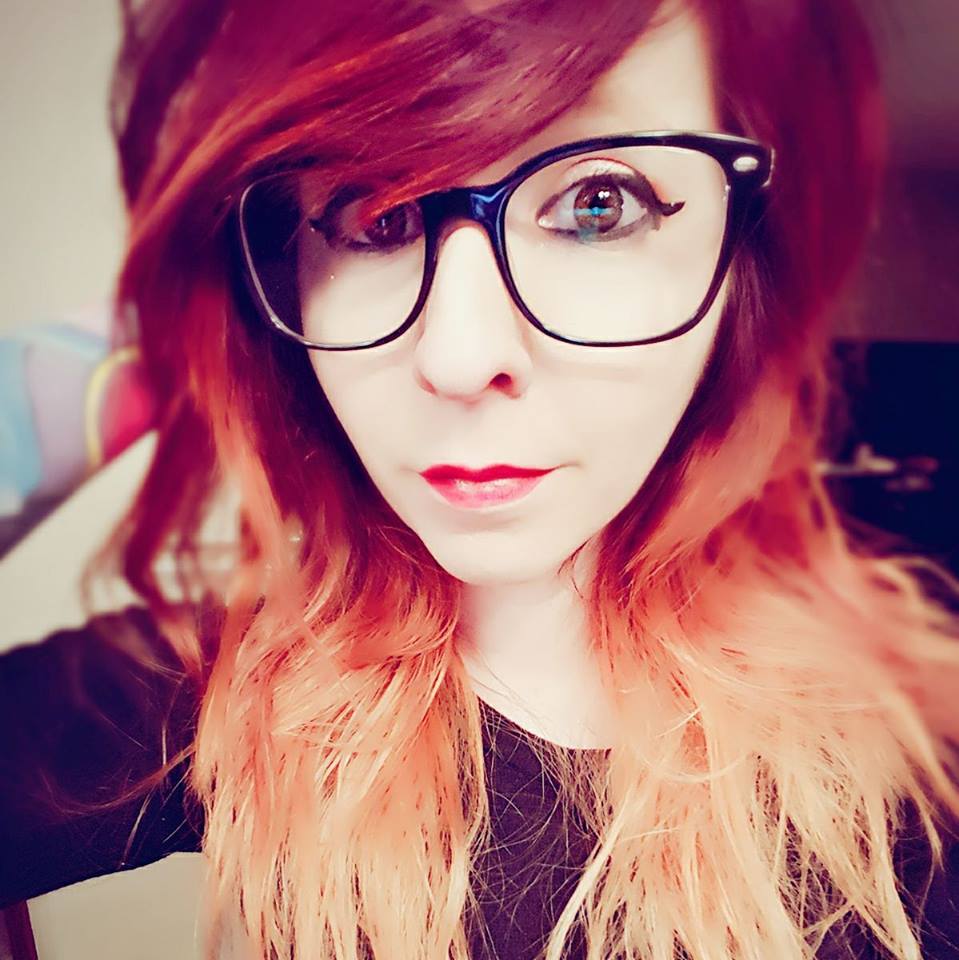 Geegiiee(Writer)
Geegiiee is a great cosplayer and gamer based in Canada! When she is not attending various conventions in awesome costumes, she can be found online slaying internet dragons with friends. She is hardworking, dedicated, and a pretty darn smart cookie! I recommend chatting her up at conventions if your paths cross!
William AKA Six Zero(Writer)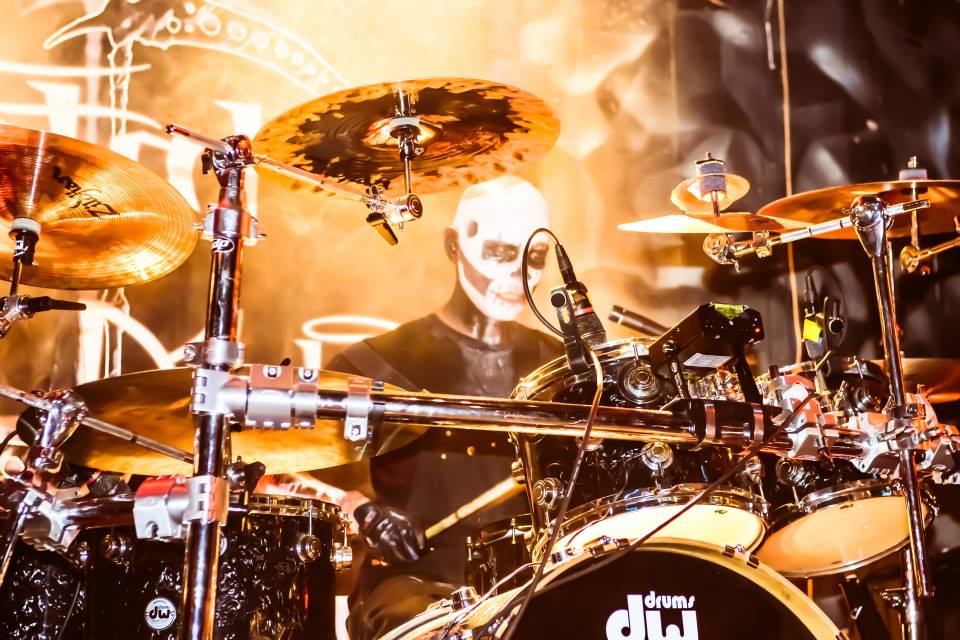 Plays in a metal band. Works forty hours a week. Writes for Geek Lyfe. Plays all the video games. You can say Six Zero is winning at life.
Spocktopus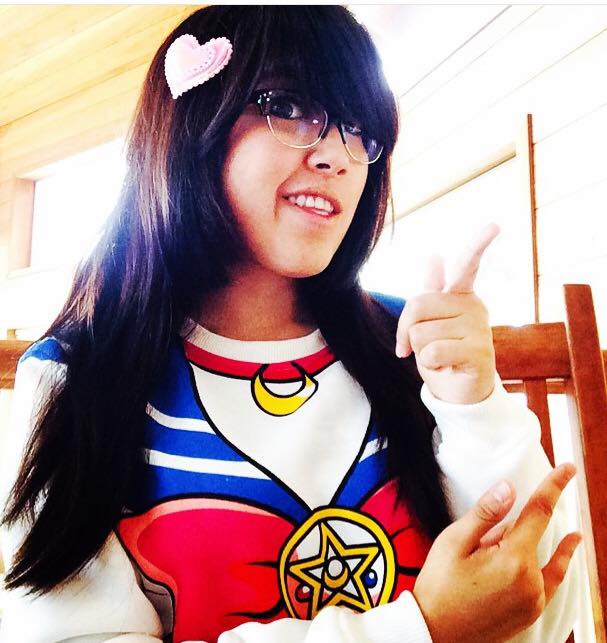 Spocktopus is awesome incarnate. She loves all things geeky and has no problem letting the world know. Checking her bank account, you may be surprised by just how much of her finances goes to video games, various geeky box services, anime, manga, seasons of TV shows and so much more. Her passion far exceeds just being a spectator though as she actively cosplays, making crafts for different fandoms and even gifts for fellow Geek Lyfe fans for giveaways!
Ashley AKA Ashtastic(Writer)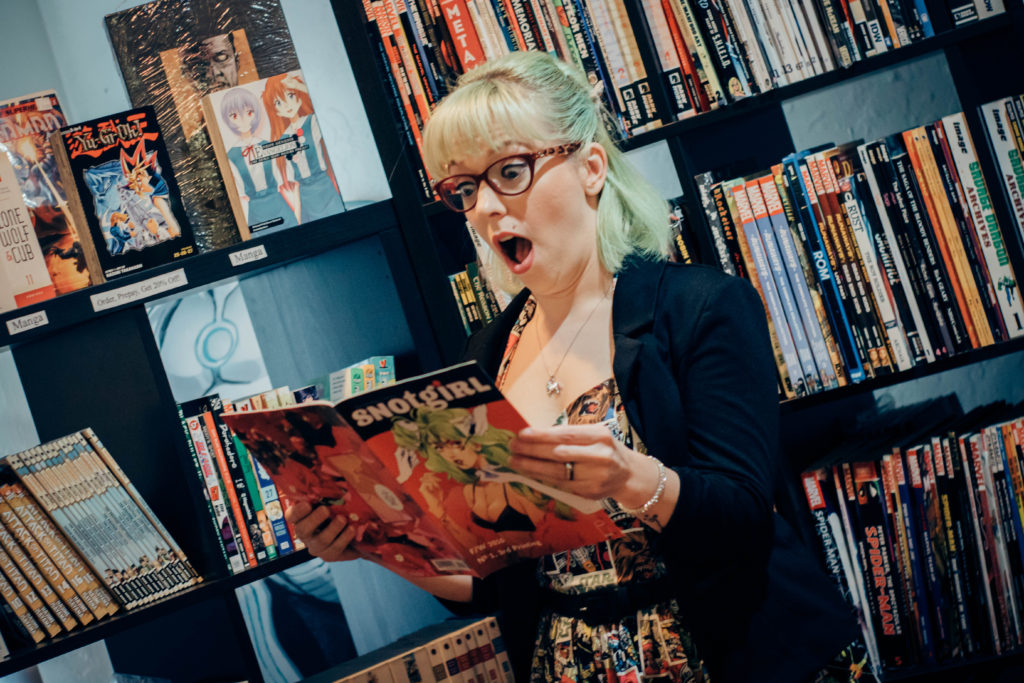 Ashley is as short as they come yet packs a whole lot of personality! She is incredibly kind, creative, and outgoing! Her knowledge of comic books very well might trump everyone elses which makes her an easy choice for being a writer and comic book reviewer for Geek Lyfe! When she isn't writing awesome article or taking care of her kids she is working hard at products for her side business: Sew Ashtastic!
Vango Fett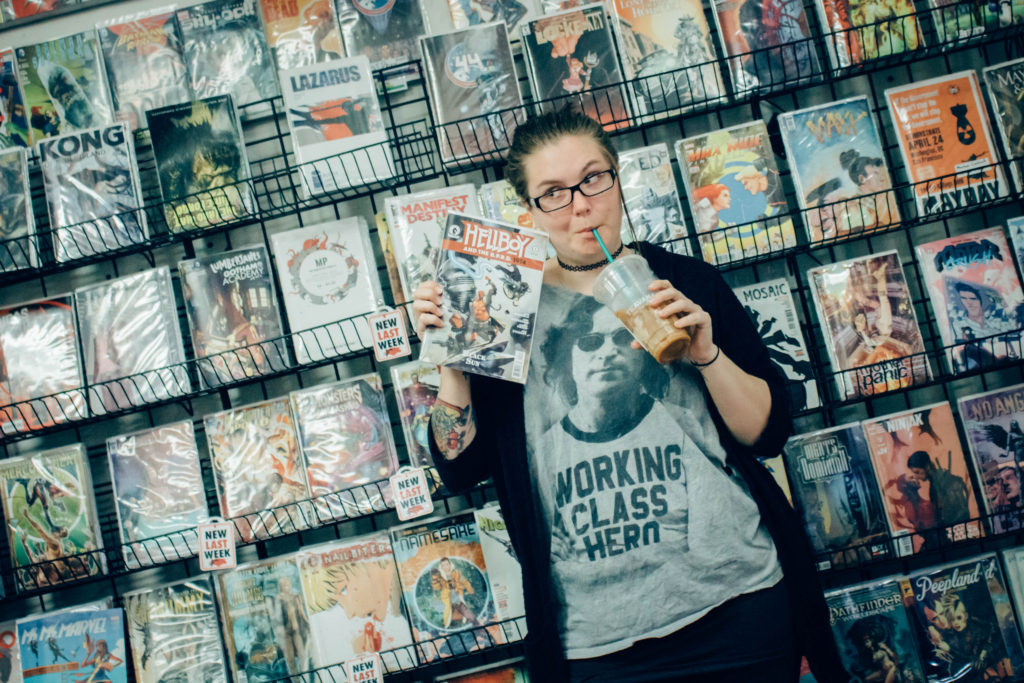 Vango Fett is such a dope person that it is hard to even comprehend that she exists! She loves comics, anime, manga, novels, movies, and so much more. She not only enjoys various fandoms but has strong opinions on almost every subject and can back up her claims with facts. When she isn't standing up for what she believes in she can usually be found traveling to a number of fantastic events to either help friends succeed or take in all the awesome of the event.
Oddfiction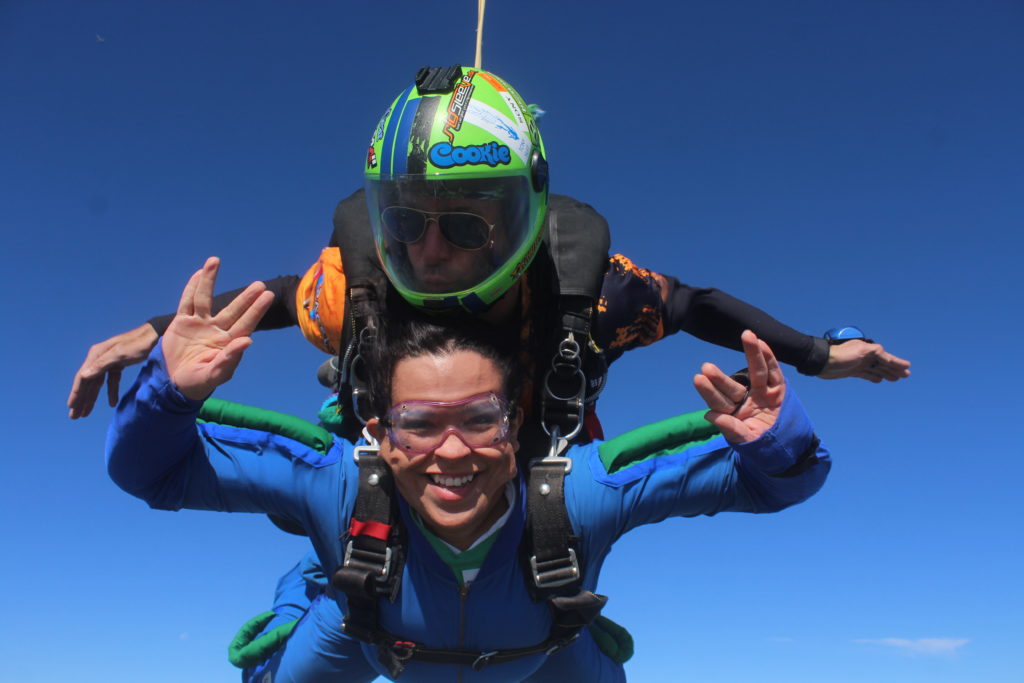 Sara did not pick the geek lyfe. The geek lyfe grabbed her hand and yelled "RUN!" She's a full time mom, gym manager (ALL TEH GAINZ!) and loves everything comic book, manga, reading, video gaming, and cosplaying.
Brecoles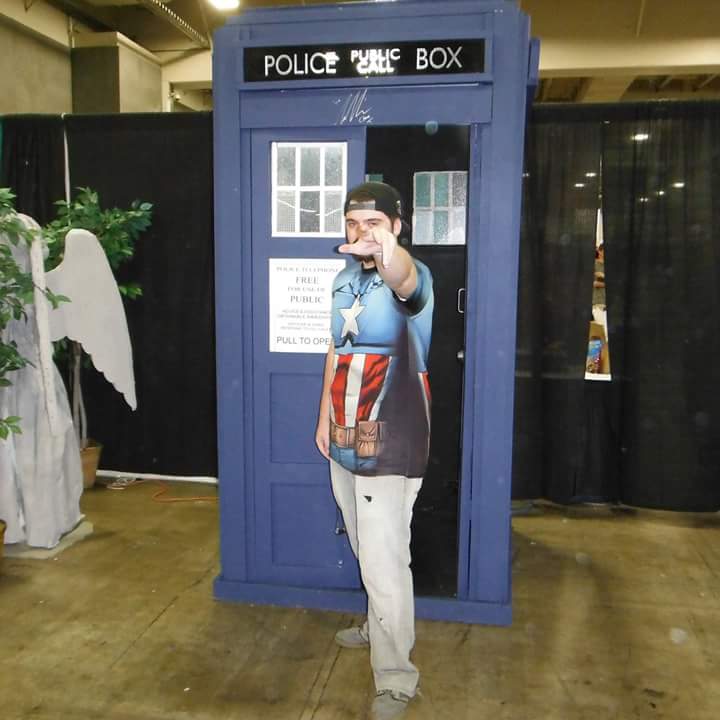 The amount of vast passion Brecoles holds in the geek universe isn't measurable by any means. As a fan of all things anime and comic book related, he could go on and on about why Goku and Superman would never actually fight each other to the death because of the respect they would have for one another. Brecoles has always wanted to be a voice actor to help bring comic and manga characters to life in movies, shows and video games. Give him a comic book and video games and he is set on entertainment, at least until a new comic or game is introduced!
Carlos AKA Ghostinsnow(Photographer)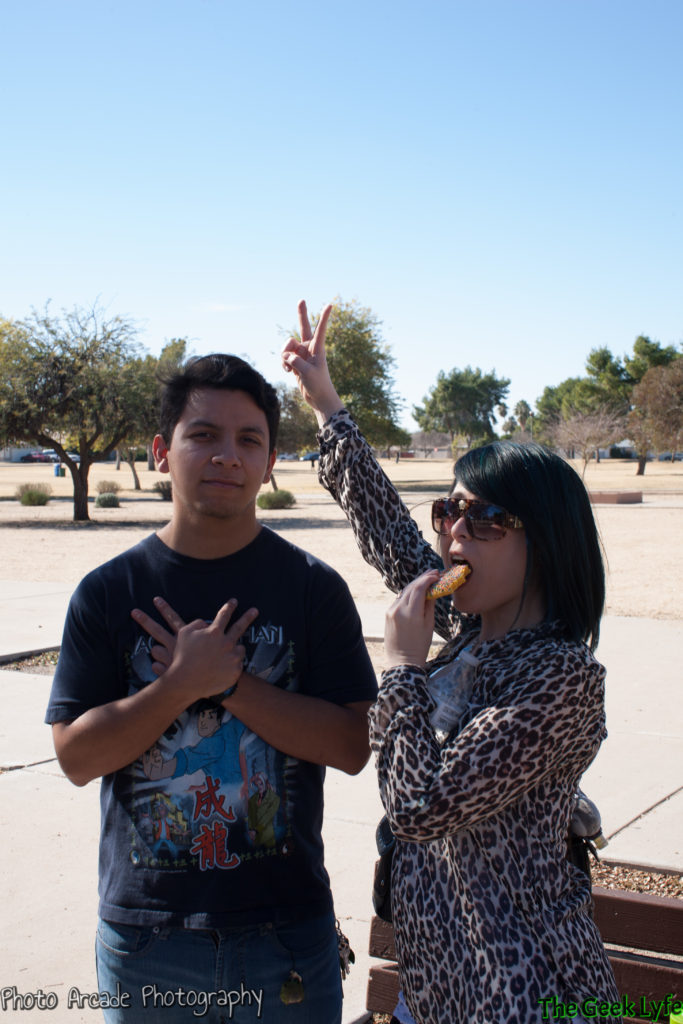 One of the most down to earth human beings you could ever meet. He might be brimming with talent, could tell such side splitting jokes while also dropping some insanely good advice but stay so calm and cool. he has taken a number of photos for Geek Lyfe and cosplayers love his work!
Mauro AKA Trekking Geek(Photographer)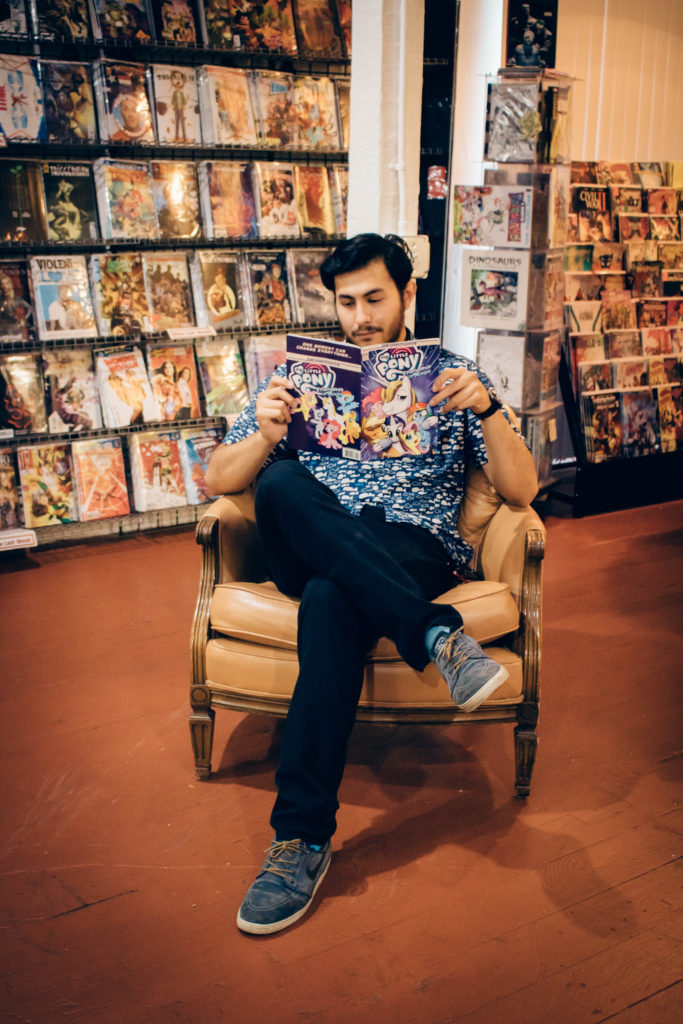 Mauro, just like Carlos and Chris, is ridiculously good looking and knows it. Mixing such high charisma scores with being a talented photography wrecks the ovaries of women far and wide. Yet, he never ever throws it in the face of any one he meets and is always down to grab a beer and hang out. He goes above and beyond for everyone he can and has a huge passion for photography.
Tabitha aka Demorafairy (UK Photography)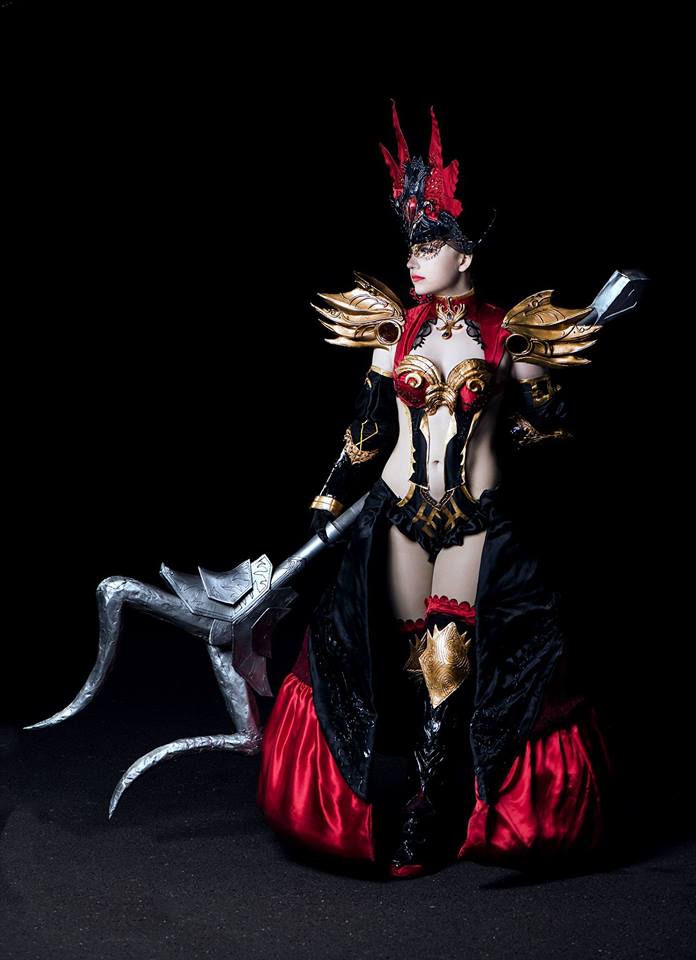 Tabitha aka Demorafairy is a saint of a woman that not only cosplays but also does incredible photography in the UK. She has been featured  as a guest for a number of conventions and has contributed to a number of our very best cosplay photos taken at conventions. She makes the best work look like such a breeze, that is until you attempt to recreate her work and find nothing but failure due to her being a goddess.
 This blog is a collaborative blog written by a group of individuals. This blog accepts forms of cash advertising, sponsorship, paid insertions or other forms of compensation.
This blog abides by word of mouth marketing standards. We believe in honesty of relationship, opinion and identity. The compensation received may influence the advertising content, topics or posts made in this blog. That content, advertising space or post will be clearly identified as paid or sponsored content.
The owner(s) of this blog is compensated to provide opinion on products, services, websites and various other topics. Even though the owner(s) of this blog receives compensation for our posts or advertisements, we always give our honest opinions, findings, beliefs, or experiences on those topics or products. The views and opinions expressed on this blog are purely the bloggers' own. Any product claim, statistic, quote or other representation about a product or service should be verified with the manufacturer, provider or party in question.
This blog does not contain any content which might present a conflict of interest.
This policy is valid from 09 June 2017