Mandatory Fun Time is an hour and a half streamed variety show where we bring together The Geek Lyfe staff along with guests and have fun! This project is the brain child of Saint who will be holding the reins with the staff offering their support!
Although this project is currently on hiatus, feel free to check out some of our other great content!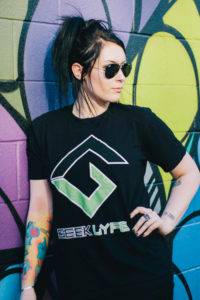 Join Our World of Warcraft Guild
The Emerald Templars are the official World of Warcraft guild of The Geek Lyfe! Led by Schrei205 these raiders conquer normal and heroic content! We are always looking for more players to join in in our adventures across Azeroth!
Dungeons and Date Nights
No items found.