The Geek Lyfe 2017 Year in Review!
2017 was a hell of a year in so many ways. We could spend the next thousand words talking about everything that happened, but as an optimist, I want to focus on the great aspects of this year in regards to Geek Lyfe!
In 2017, we attended 30+ conventions that were in the US, Canada, and UK. We took tons of photos of cosplayers, vendors, and guests. We interviewed quite a few fine folks about themselves and their brands. We both explored new conventions and revisited older ones.
We decided that during those convention gaps where folks want to cosplay but don't have a local con to attend, we would host our own events! The two we held were the Swim Suit Shoot and Horror Shoot! A lot of great photographers came to help us out and behind them were cosplayers who were eager to show off all of their hard work in unique shooting locations!
I want to thank Courtex Studios, Chocozumo, Astraea Arts, Mort Productions, Peach Girl Photography, Deegan Marie Photography, and Tony Julius Photography for all of their hard work. Proper credit for each photo can be found on the actual Swim Suit Shoot and Horror Shoot pages!
Towards the end of the video, I had my staff give a few kind words to our readers. I can not even begin to tell you just how much I appreciate each and every person who has contributed to our humble website this year. Whether they were with us for the briefest of moments or have been by our side for years, I am grateful.
Of all of them, I have to give my thanks to Deegan Marie who took on the role of being my second in command. As our ambitions double it seems that our workload triples, and with that mountain of tasks looming above me her help was much needed! Together we organized events, ensured coverage on conventions was great, and planned for big things for this coming year!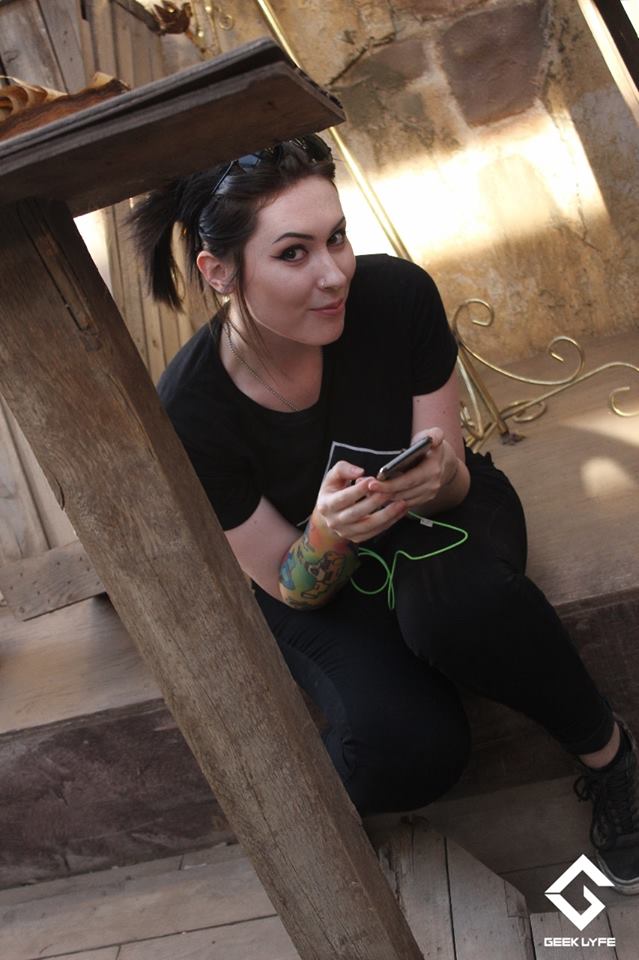 Alongside Deegan, we gained Saint aka Alex Saint as a social media manager and assistant. I can not stress just how incredible Saint is. Every single time I ask for help, she is there by my side ready to take on the world. While Deegan is there to help with the overall picture, Saint is there for the micro tasks with me to iron out the fine details.
Tidesiren is one of cosplayers who travel to various conventions under our banner. This year alone she has gone to nine conventions from the USA to Canada, some of those events went back to back and she tackled them like no one's business! Whatever task is laid out before her, she always runs to it and gives it her best. She has been instrumental in increasing over coverage for 2017!
Cobalt Cosplay and Demorafairy have hustled hard to help cover conventions in the UK. We have absolutely no idea about who is who or what is what over there so having homies across the pond is a tremendous help! Not to mention arguing about who has an accent is the best! I could listen to the two of them chat for hours and hours!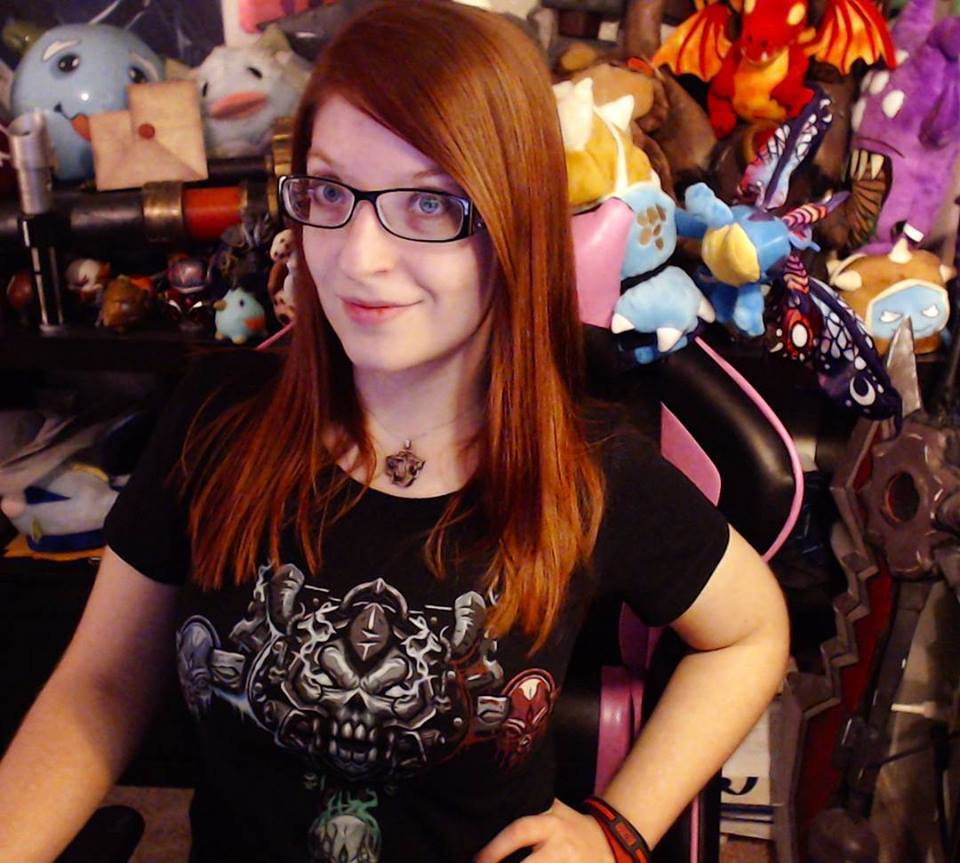 Schrei205 got sick and tired of reading articles drenched in grammatical errors and decided to pop in and help out. I absolutely appreciate every single piece of advice she has to give. Not only that, but she also leads our World of Warcraft guild, Emerald Templars, into some of the hardest content out there and knocks every encounter out of the park!
Cheshsmiles joined us later in the year but has already helped a ton when it comes to convention coverage for California! We all know it is the mecca for geeky events so having her in the heart of it all will no doubt be a blessing!
Vango Fett, Dela Doll, Oddficiton, and Geegiiee are staff writers who have all contributed greatly to writing articles for the website this year! Their topic range from anime, gaming, cosplay, and so much more. Every one of them is so very talented in their own fields!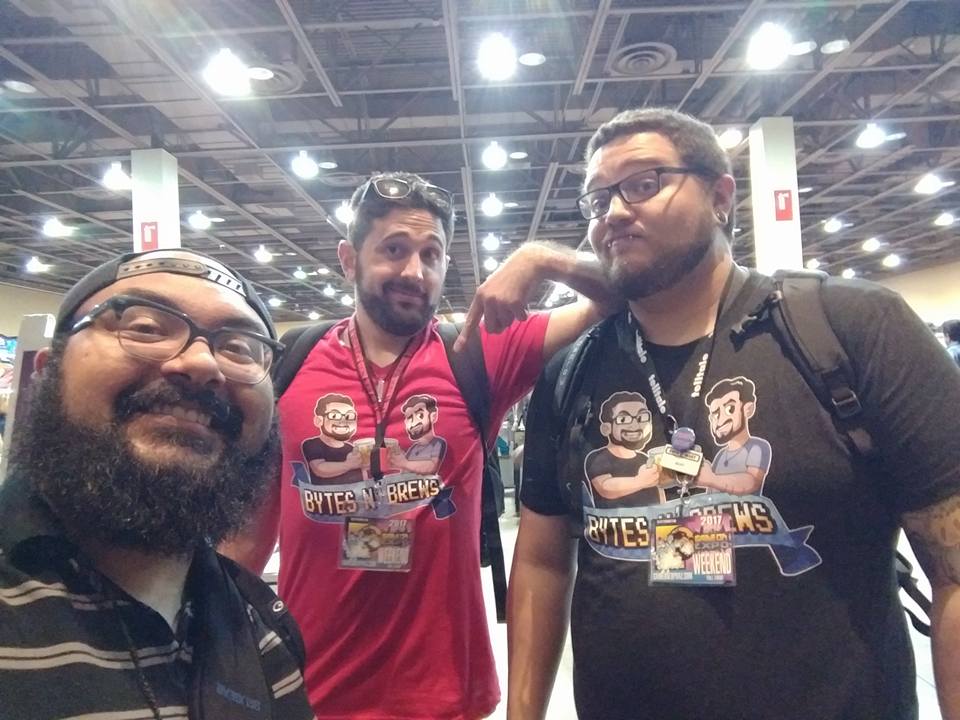 Bytes N Brews, while not officially a part the Geek Lyfe team, have worked closely with us for a good while. Tony and Rob are hard at work perfecting their own craft and some how, some way, make time to help us out with our events. We always look forward to collaborating with them since they are always about good times! Their channel is a wealth of entertainment of gaming of drink reviews. I can not recommend them enough to anyone who loves a good time!
Mat of The Final Boys has also been so incredible to us this year. He constantly is down to step in and help out with whatever event we are throwing and offers his sage advice with out asking anything in return. Mat is such a hidden gem in the geek AZ community because he is just brimming with talent and fantastic projects. He just recently started a podcast with fellow badass Dustin of Yourfrienddustin that focuses on reviewing horror content from films to folklore!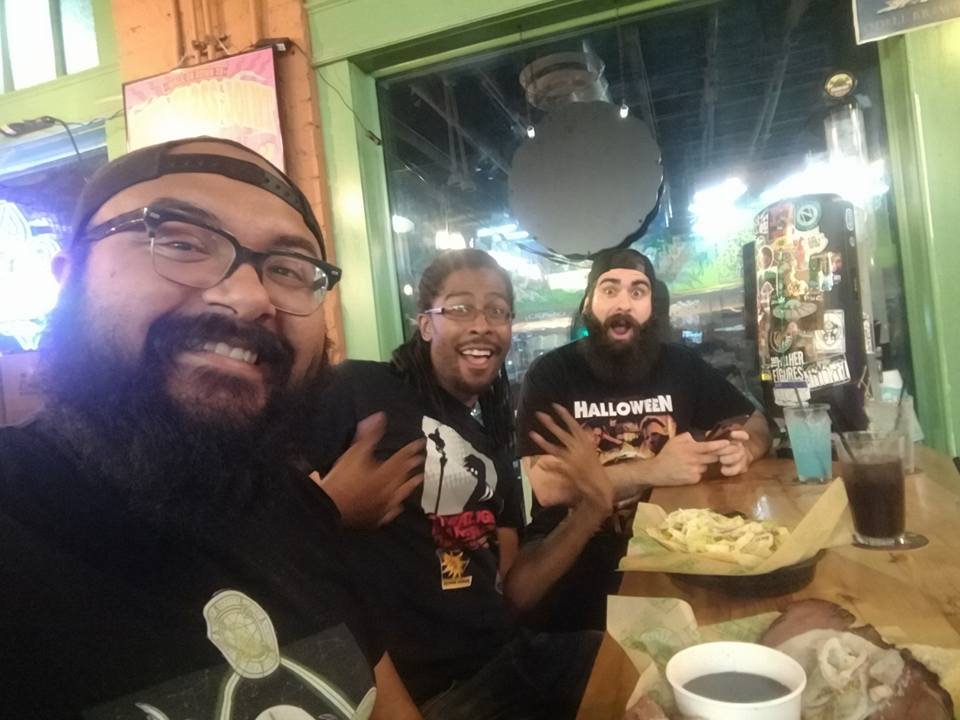 Game2Hype is a great cosplayer from Arizona that has been a convention homie all year. He traveled with me to Wondercon, Anime Expo, and Blizzcon and some how did not murder me in my snore-filled sleep. That self restraint alone is enough to earn various accolades! He always is there to spread good times with everyone he meets.
All in all it was a wonderful year and we hope that out of all the effort we have poured into this brand it has helped others, even slightly. We have big goals for 2018 and are so excited to continue chasing the horizon! 😀
If you enjoy the work we are doing and would like to help us grow, please visit our Patreon: https://www.patreon.com/thegeeklyfe
If you ever want to work with us or be interviewed be sure to email us at darthmexican@thegeeklyfe.com!