Book Review: Pompom Pokémon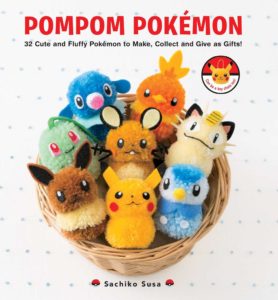 Hey everyone, Heartless Aquarius here! I have the cutest book to tell you guys about. Pompom Pokémon is a craft book with in-depth instructions on how to make 32 different Pokémon as adorable little pompoms. The Pokémon vary from all the the games and have different levels of difficulty.
When I say in-depth instructions, I really mean it. They throughly explain how to follow their directions, how to craft a pompom maker from scratch, and they even explain different types of yarn you could use for the projects. While I am a crafty person, I haven't made pompoms in a long time so it was nice to have the instructions.
I decided that I should attempt to make the pokéball pompom and see how well I could follow their instructions. In my first attempt, I made the pompom maker out of cardboard per their directions. I also followed their color directions to make sure there was enough red, white, and black. It was surprisingly easy to follow the directions. This one honestly turned out to be my best pompom.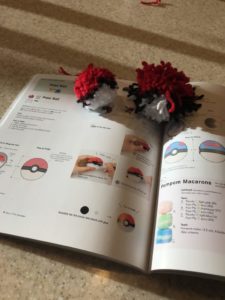 My next attempts I tried using a pom pom maker that I 3D printed but they did not work as well as the cardboard one. It's probably because the instructions were specifically for that pom pom size.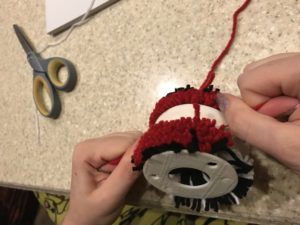 Basically, if you follow their instructions, the pompoms turn out really nice! They're really cute accessories and an easy craft to make. It would be perfect to decorate your home for the holiday season. I had a great time creating these little pom poms. Thank you Viz Media for sending this craft book!