School is back in session and that means learning new concepts, interacting with new people, and dealing with homework on top of it all. Some folks love school while others feel it is a drag. No matter what your opinion is, there is something everyone can enjoy in these nine great series available on VRV! Whether you need something to chill out with after school or kill time during lunch, they have your back!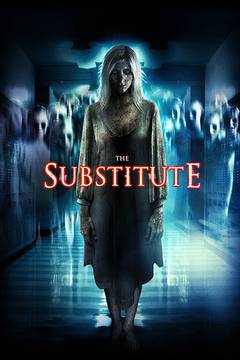 So first and foremost, the job of a substitute teacher is hard. Coming into a classroom filled with kids and having to have a crash course on the lesson plan is rough. BUT STILL, IMAGINE IF THEY WERE EVIL.
Sixth grade has a new substitute teacher, and she is not the substitute they are used to. Apparently she can read the children's minds, and when she is alone with the pupils in class, she is downright malicious. The children immediately make a complaint about her, but she succeeds in convincing the parents that she is fantastic – though the class claims that she is an evil "alien." The substitute achieves this through her irresistible charm, and soon the parents turn their suspicions towards the children and their exaggerated imagination.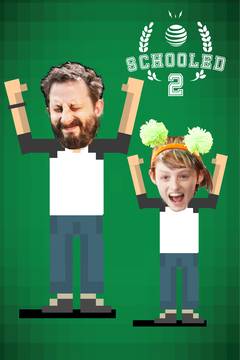 On a lighter note, you can watch the misadventures of Geoff Ramsey and little gamers as they play against Achievement Hunter crew! This will no doubt cause laughter, excitement, and help de-stress you no matter the situation!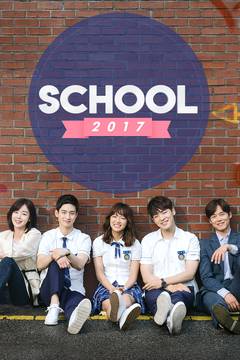 Looking for drama and suspense? Look no further than School 2017, where a webtoon artist is accused of starting chaos. In order to clear her name she needs to find out who started these rumors before she gets expelled!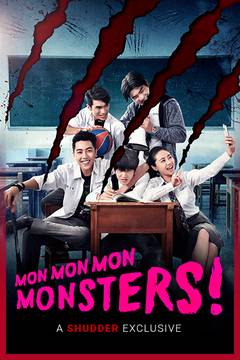 When a boy is bullied, him and his bullies stumble upon an odd creature while doing community service. Taking it upon themselves to care for the unknown being, they take it captive. Meanwhile its sister is not only ferocious but also searching for it. This series is exclusively on SHUDDER!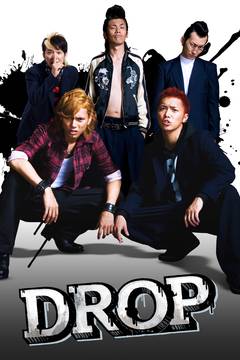 Out of all of the ones on this list, this has my heart. There is nothing better than some good ol' delinquent boys.
After dropping out of private school, Hiroshi enrolls at a public school and falls in with a pack of unruly thugs. He loves the reckless partying, smoking and boozing – but can he hang when a rivalry with a biker gang leads to countless bloody brawls?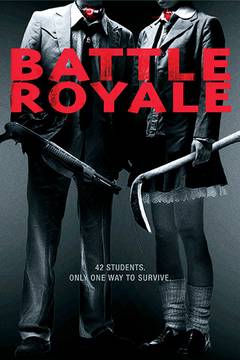 Enjoy the Hunger Games? Well check out the film that inspired the series and expect a lot more violence!
In a world where teenagers have no respect and adults are losing control there can be only one solution: Battle Royale! Now, see what happens when you let a high school class loose on an island, arm them and then give them a simple choice… Kill your friends or have them kill you; with poison, cross-bows, machetes and dynamite. 'Beat' Takeshi Kitano (Violent Cop, Zatoichi) is a teacher pushed to the edge by his unruly charges. Kidnapped and gassed, his class wake up with exploding metal rings around their necks. If they rebel, they could lose their heads. Now they have three days and only one is permitted to survive this grisly battle to the death.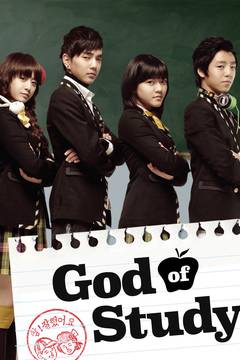 What is more wholesome than an adult making a promise to help a group of misfits raise their grades? Prepare to be uplifted and laugh hard at this series!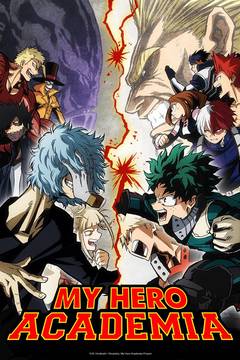 If you are not already addicted to My Hero Academia, prepare to have hours upon hours of your life drained away. You'll find yourself crying, shouting "Plus Ultra", and so much more when you watch young Deku fight the odds to achieve his dreams and help his friends!
Izuku has dreamt of being a hero all his life—a lofty goal for anyone, but especially challenging for a kid with no superpowers. That's right, in a world where eighty percent of the population has some kind of super-powered "quirk," Izuku was unlucky enough to be born completely normal. But that's not enough to stop him from enrolling in one of the world's most prestigious hero academies.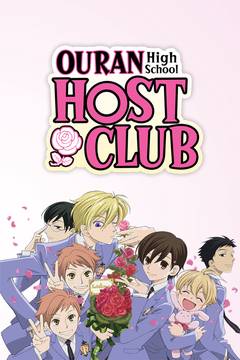 An oldie but goodie! If you are a fan of anime and enjoy a good time, this is the series for you!
The boys in the Ouran Host Club please their clients in different ways. The new Host, Haruhi, seems to know exactly what girls want—because Haruhi's a girl too! As the Hosts try to hide her secret, she has a blast turning their world upside down.
There you have it folks, there are some fantastic series you can consume and keep you entertained all semester long! These were just a taste of what VRV has to offer so make sure to check them out at https://vrv.co/!