Cobalt at Hyper Japan Festival 2018
Hey folks! Cobalt here reporting from the first of this year's Hyper Japan Festivals!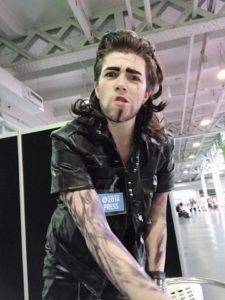 Throughout the Heatwave of the UK, Hyper Japan, hosted at London's Olympia on the 14th-16th July, promised to be a hot weekend, and boy did it deliver.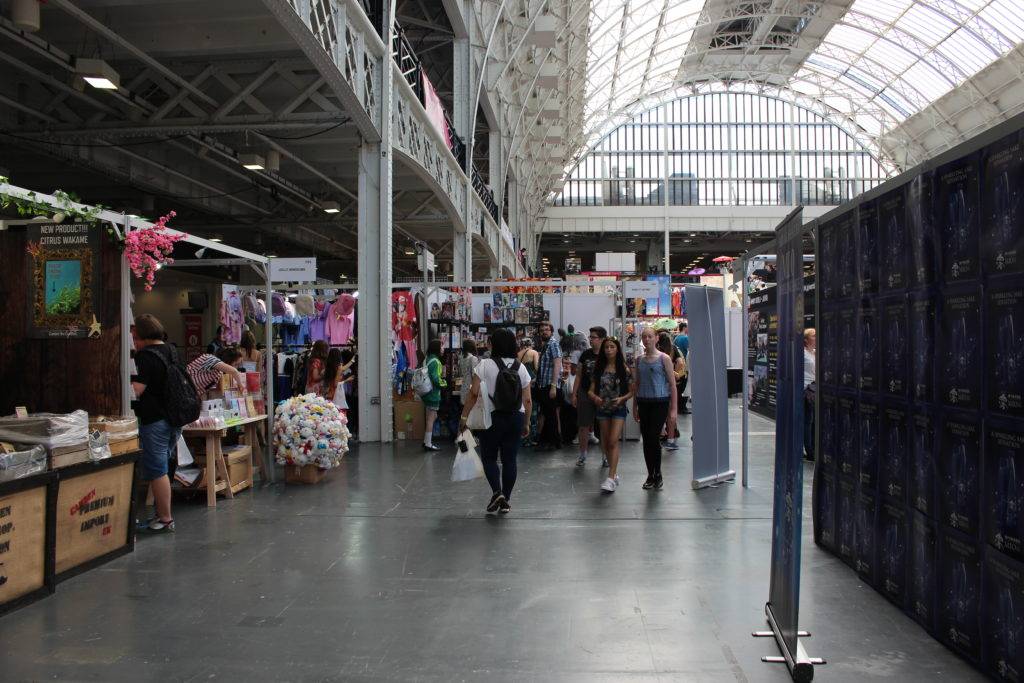 Compared to the Tobacco Docks location where it has been hosted for the past few years, Olympia's indoor arena allowed visitors a much cooler area to roam, with a designated entrance that hardly saw any queue time, a much more organised security team, and a layout that benefited all. The majority of big-named merchandise such as Tofu-Cute, as well as the bigger stalls and gaming, were downstairs. The gaming area allowed visitors to try out demos of games yet to be released, such as the new Splatoon on Nintendo Switch and a PS4 demo of Bandai Namco's anime crossover game, Jump Force.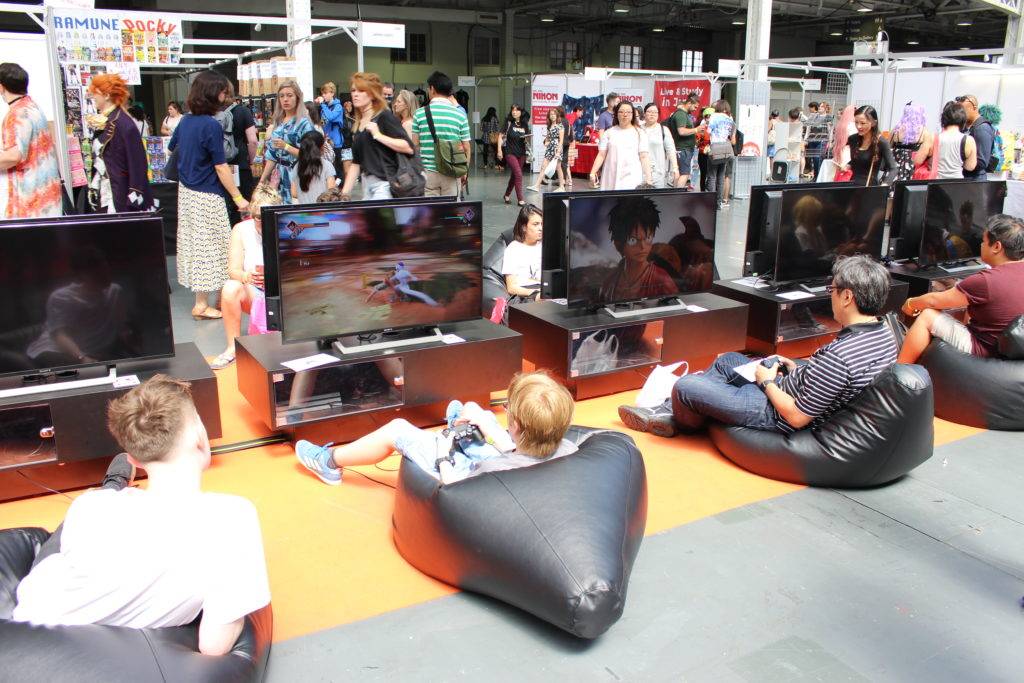 Along with the demos and bigger merchandise, an upstairs area allowed you to visit a plethora of artists and individual/small business sellers, each boasting their glorious displays for all to see! It was nice that to get to the food area and main stage you had to walk through the stalls, encouraging business for the stall holders!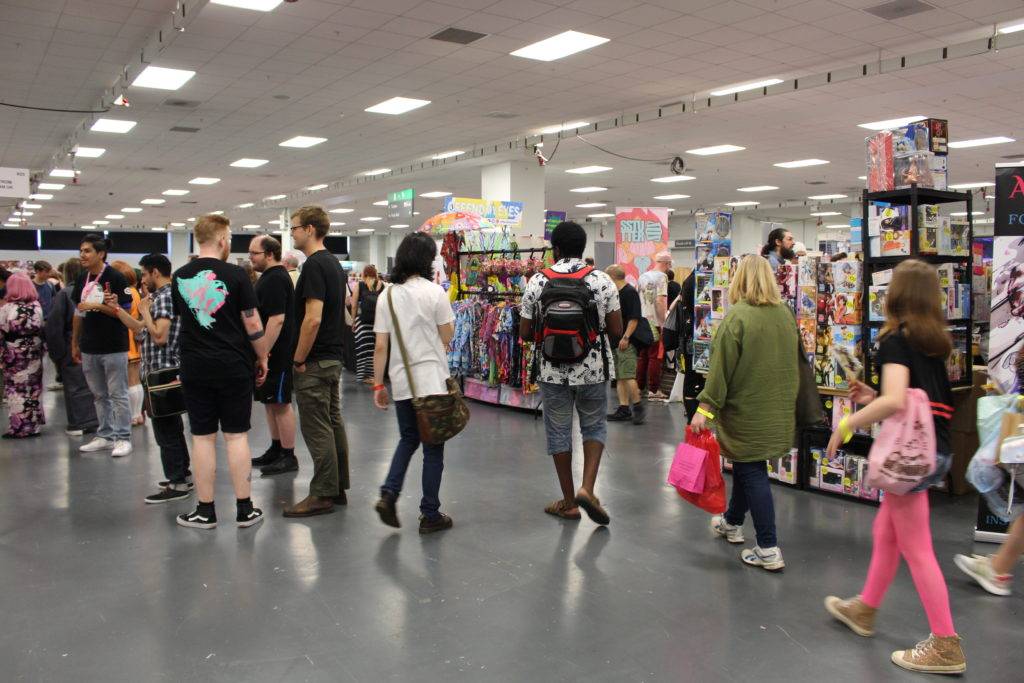 The main stage area was bigger than previous festivals, with a lineup to be envious of. Cosplayers, performers, and bands alike all shared the stage to bring Hyper Japan's guests entertainment whilst they sat and ate the food, of which was much better laid out than that of Tobacco Docks. More food stalls meant lines were shorter, and not crowding the gangway when people were trying to get through.
Among the stalls, to the side of the upper levels were the Japanese food and sake tasting (sake experience tickets were £20 extra on top of ticket price). The food tasting was a wonderful way to sample some traditional food and drink, as well as look out for what could be coming to the UK market in the next few months. Personally, I thought this was an extremely clever way to do market research with a wide audience! You could even enter a competition by visiting the food stalls and collecting stamps, again encouraging visitors to visit and stay in that area for longer. My main concern about the food market was that they didn't make the most of the space available, instead of having a wide walkway which the area would have allowed, they were all cramped together and at times it was extremely hard to move and navigate through each stall.
Onto the Sake Experience!!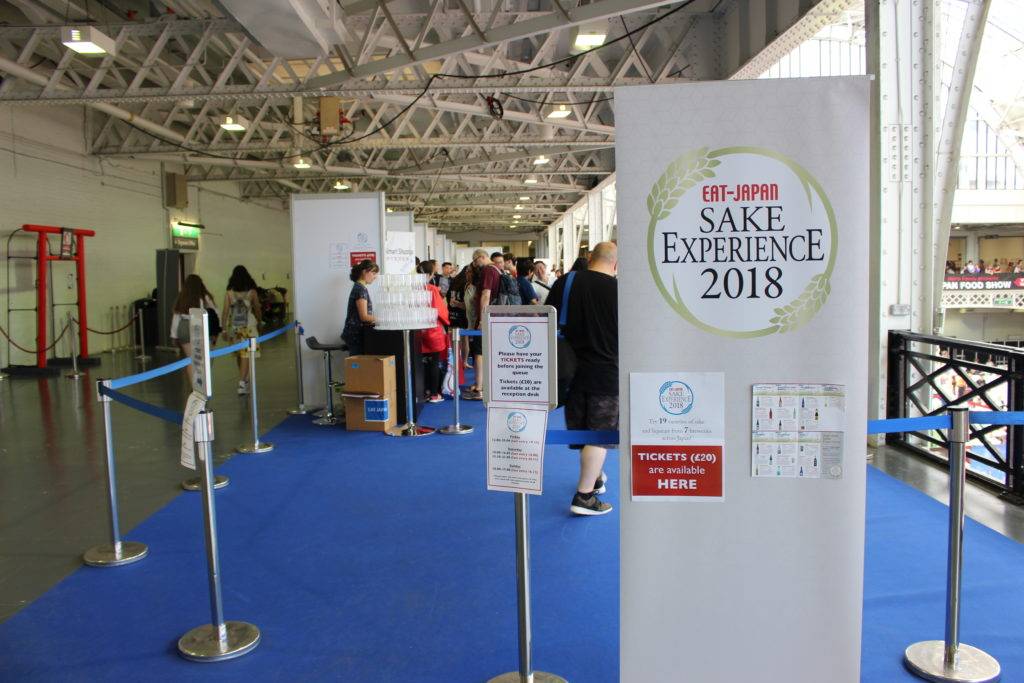 I was lucky enough to be provided two passes courtesy of Hyper Japan for this review, but based on a £20 extra cost, I have to say you do have to like your sake/alcohol to try this out. 
Met with a reception table and a plastic glass fountain, when you handed your ticket in you were given a brief on how each stall is a sake brewer from Japan, showcasing 3 types of sake each. Only one sake from each stand was put forward for a public vote, but the others also showcased the different styles of sake also brewed by the companies.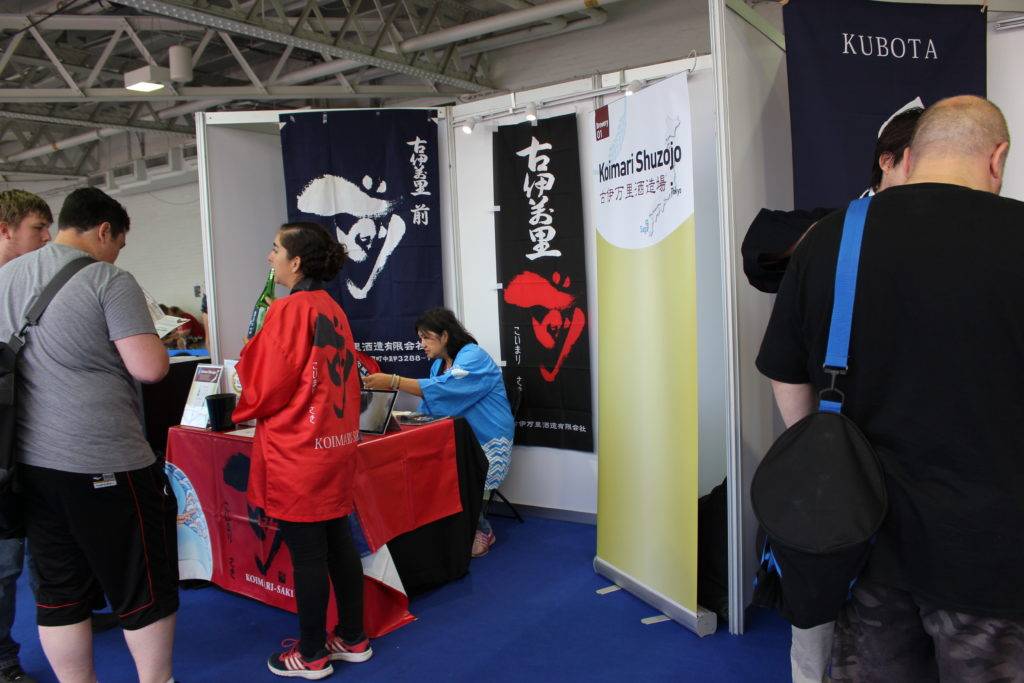 As we went down the tables, we learnt a little bit about each of the brewers, what makes their sake individual from others, how sake is measured by the refining of rice and also what the sake would go well with as a meal drink.
All of the sake (and yuzu) which was tasted by me was absolutely outstanding, with the story of each brewer adding to the flavour. 
After all of the stalls were seen we were asked to cast a vote, one for overall best in show, the best decision for a non-sake drinker and a personal favourite.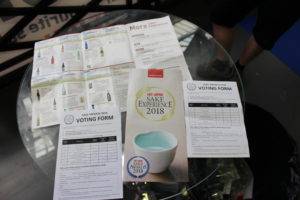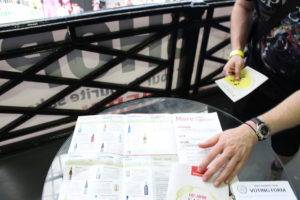 Of course everyone has their favourites, but it was nice to see that with the people I saw voting, there was quite a sparse range. After the voting came the buying, where you had the option to buy any of the sake you had tasted. I came back with a bagful, naturally!
Overall this Hyper Japan felt a little more industrial than the others, especially compared to the Christmas Market based at Tobacco Docks. Although the festival was laid out a lot better and didn't seem like a maze to navigate, I have to admit that it seemed as though a lot of the culture was lacking this year, without the little rooms to make you feel like you were in Japan, it did truly feel like a festival in London where Japanese culture had just visited.
I hold up hopes for the Christmas market, and hope that my only noted improvements be that they sort out their ticket prices (which seemed a lot for such a small festival) and also that if they plan on staying in Olympia, that they find some way of making it feel more like you're in Japan!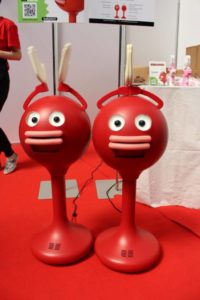 For more images of Hyper Japan, check out Cobalts friend, Vizualography, who documented the entire con through his camera!