As we progress further and further into the future, the more sci-fi our gadgets are becoming. Once upon a time, the only place a gadget was real was on a sci-fi show, but now, well there is a vast abundance of things. And not all of them are so out there that you and I cannot use them. In fact, the problem we may have is what gadget to buy with our hard-earned cash. It's not easy making that choice. There is anything from a remote-controlled thermostat for your central heating to a 3D printer. You have to try and decide what exactly is best for you. We have put our heads together and come up with some cool gadget ideas for you, and not all have to break the bank. Sometimes the simpler a gadget, the cooler it is. Anyway, let's not waffle on, here are some gadgets to get you thinking: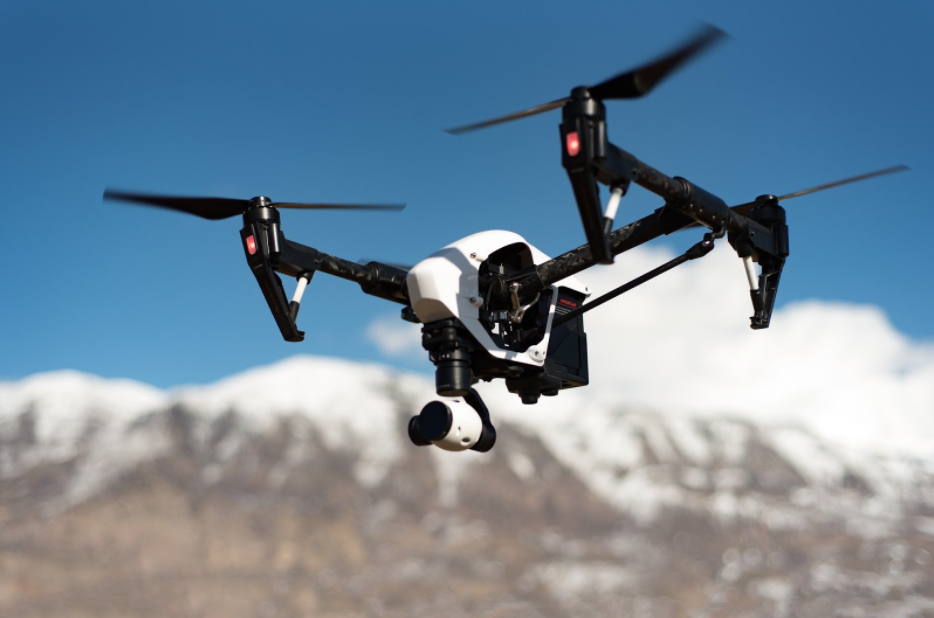 The Moto 3030 Smart Watch
Let's face it, if you are an Android phone user, the Apple Smart Watch is a pointless commodity. What you need instead is the great-looking third-generation Motorola Smart Watch. This time it really is something you'll want to wear. It seems to have caught the perfect balance between style, sophistication, functionality, and form. So what could be better than that? It uses WearOS software to get it up and running, plus it has some great novel features you can take advantage of too. It is adorned by a smart silicone strap and the display is bright and crystal clear. It also adapts its brightness according to the lighting conditions you happen to be in. If you have been thinking about getting a Smart Watch for a while, well, now is your chance.
Sonos Roam
Music is quintessential to a good life. And what is better than a tough and powerful speaker you can take anywhere and listen to your tunes in high quality. Whether you're going to the beach or a road trip is doesn't matter. Sonos Roam is both waterproof and drop resistant. The batter has a life of 10 hours so it will last you pretty much all day. You can also set ut up to play music according to your surrounding, so you can have the best experience wherever you are.
Therabody + (RED) Theragun PRO Massager
This is a must-have product for anyone who suffers from persistent aches or if you have recently had an injury. And even if you're perfectly fine, it's still a cool toy to own. It is a muscle gun that gets deep into those muscle fibers and soothes those aches and pains. It has the ability to go up to 2400 percussion a minute, from 1750 with six attachments perfect for certain areas of the body. It has an OLED (organic light-emitting diode) screen and an app which enables you to fine-tune the device to the recovery you need.
Chromecast with Google TV
There is no viewing experience that comes anywhere close to the amazing 4K HDR Chromecast with Google TV streaming power. This Chromecast device is remote-controlled, which is a massive bonus as this makes the whole browsing palava much more convenient. And the Google TV aspect is basically a new and improved version of Android TV. So, that means that is that it is set up with you in mind, displaying clearly the television programs that may be of interest to you.
The Ember Temperature Control Smart Mug
This is one for all you tea, coffee, and hot chocolate enthusiasts out there. It is a cup that is connected to your smartphone via an app and is able to keep your hot beverage hot. ?You'll never have to throw away a yucky cold tea ever again.
TrinoXO Tee
Ever suffered from BO at just the wrong time, like on that date? Well, this could be the solution to all your dating troubles! The TrinoXO Tee is a bad smell fighting T-shirt, and is made of that fiber everyone has heard of, crab, recycled crab to be more exact. No, this is not a joke. It really is made of crab in the form of chitosan, a material that comes directly from the hard shells of crabs and other shellfish. Use a fish to get rid of a fish smell seems like a theory with some weight to it. Anyway, it does works, and that means you never have to gross that date out again with stinky armpits.
Tile Pro Bluetooth Trackers
Where are my keys, may well be a sentence that you never have to utter again with the advent of Bluetooth trackers. With the ever-evolving nature of technology in recent years, you can now use a Bluetooth tracker to let you know where an item is with a fantastic level of accuracy. Some of these trackers can offer live updates in reference to the location of the missing object. One drawback is that you have to be within 400 feet. However, if you are further away than that and her tacker is not working, it will tell you the last know place of the object, which is a great help, isn't it? It can even send messages to other people on the Bluetooth tile system who come within range of the item you are looking for and get them to contact you. The trackers also come equipped with a ringing system which means you can get that phone to ring out and identify its location to you.
Mini 2 Drone
Every Geek who wants to live up to his or her title of Geek, should get themselves a Drone.
These days drones come well equipped, with 4K cameras and obstacle avoidance technology, to name a few. Why not Learn more about the features of modern-day drones but dong a bit of research. The Mini 2 drone is great value for money and is one of the best mini drones you can buy. Due to its low weight, less than 250g meaning that you don't need a license to fly it, in certain airspaces such as Canada.
Dyson Purifier Hot and Cool Formaldehyde
Cooking, cleaning, and various other in-house activities are unfortunately bad for the atmosphere in the house. These activities fill the air we breathe with pollutants that are not only bad for our health but are found in much higher concentrations than anything outside. Did you know that even our furniture may be sending formaldehyde into the air we breathe? The thing is, in this world, all you have to do is purchase an air purifier, and Dyson have got it made. It has loads of sensors on it which can tell you what's making the most air pollution in the house. It also has many filters which can minimize these particles in the air. What's more, you can use it as a fan or a heater, so its a triple-whammy product.
The Charging Cord Bracelet
Have you ever been caught out and can't find a charger anywhere, or may be you have gone out, and you forgot to charge your phone prior to departing and desperately need to recharge it now. Well, the charging cord bracelet is exactly what you need. It is a stylish design, so looks cool on, and it comes in black and white. But the ace is the fact that when you unclip it, it is a charger. So that means that all your no battery nightmares will be a thing of the past. And that is something worth celebrating.