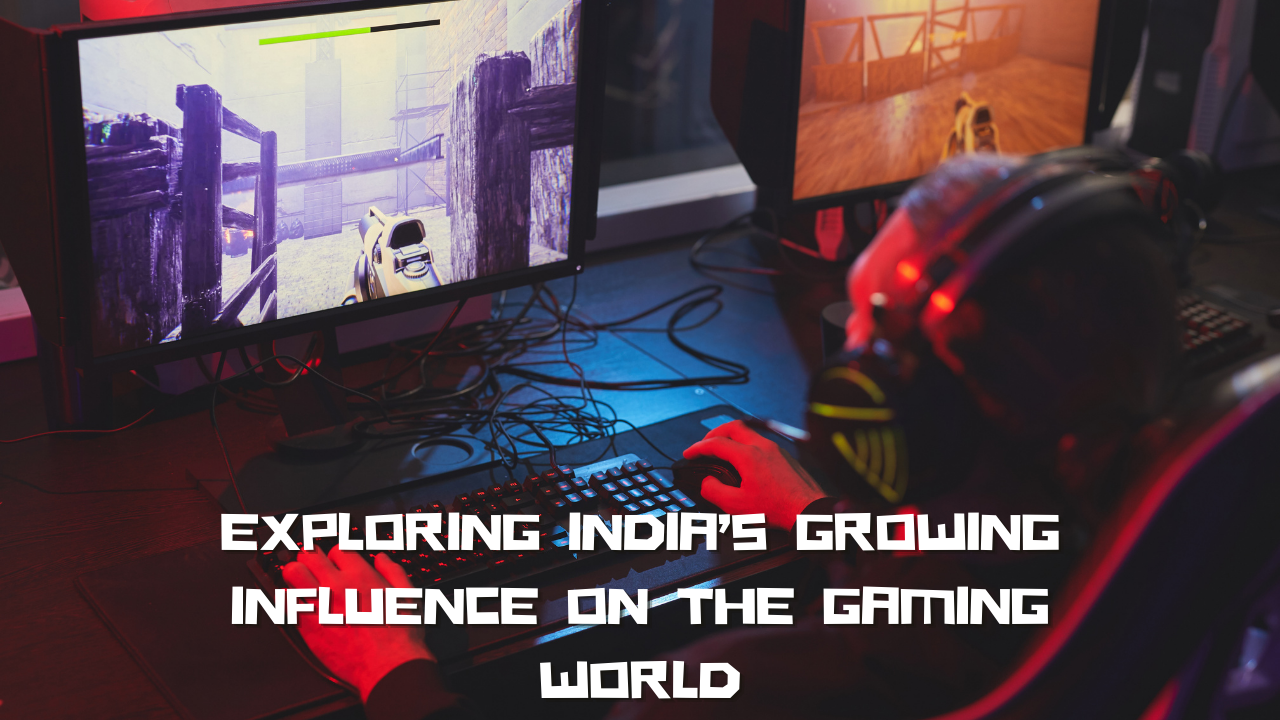 Exploring India's Growing Influence on the Gaming World
A nation of 1.3 billion has recently risen to the fore as a nascent gaming superpower. Driven by smartphone adoption, millions of people based in India have joined the world of gaming as players, developers, and competitors. It's being seen across Indian pop culture, with audiences being pried away from the staples of cricket and Bollywood and into superhero movies, gaming, K-Pop, cosplay, and many more Eastern and Western-influenced products.
With so many people taking to gaming and that number continuing to rise, India will increasingly wield a great amount of influence on the industry, both actively and passively. Already, we can see ways in which the subcontinent is beginning to have its say.
The sheer scale of gaming in India
While still quite some way off of gaming juggernauts China and the United States, India's rise to prominence over the last five years already has them listed as one of the major markets. With the second-largest online community – some 560 million internet users – nearly as many smartphone users, and a young population, the subcontinent has long been primed to become a major player in gaming.
At present, the industry is worth some $1.8 billion, with that valuation set to rise to close to $7 billion by 2025. It's already estimated that India boasts over 430 million mobile gamers alone, which makes up 85 percent of the industry: PC gaming makes up 11 percent and tablets account for the other four percent. Already, India's gaming population eclipses the entire population of the US and is predicted to climb to 650 million over the next four years.
The volume of people playing games in India is already attracting the intrigue of the industry. While the money spent on games pales in comparison to more storied Western or Eastern markets, the scale and continued growth are there, meaning that India demands attention. We've already seen some developers and platforms get in early in an attempt to appeal to this colossal new gaming crowd.
Bending the knee to India's demands
<iframe width="560″ height="315″ src="https://www.youtube.com/embed/11j604dmYfs" title="YouTube video player" frameborder="0″ allow="accelerometer; autoplay; clipboard-write; encrypted-media; gyroscope; picture-in-picture" allowfullscreen></iframe>
As is the case with any industry, if a massive market is demanding specific content, creatives and platforms must provide it to ensure their standing. This isn't any more apparent than in the upper-echelons of the best online casino sites in India. For years, the online casino offering has drawn from the standardized Western model of slots and table games like roulette and blackjack. Now, as Indian players want to find their favorite games, Teen Patti, rummy, Jhandi Munda, and Andar Bahar have all been made into online casino games.
Further, nominated for several awards, the growing appeal of content set in India was epitomized by indie studio Nodding Heads going all-in on a game based on the religions, tales, and mythologies in India. Raji: An Ancient Epic was released on all consoles and is available for purchase and play on computers via Steam. The developers stated that the artwork, setting, and tales are based on Balinese traditions and Hindu mythology, making it a novel, and perhaps risky, release in a Western-dominated market. Still, it proved to be a success.
Without question, the biggest game that has ever featured in the Indian gaming market was PlayerUnknown's Battlegrounds Mobile. The on-the-go first-person shooter is praised as the best of its genre on mobile, and was immensely popular in India but was pulled in late 2020. Desperate to recapture their lost audience, the developers, Krafton, cut ties with the company that was backing them – which the Indian government had a problem with – and created a new game, Battlegrounds Mobile India, just to become available again.
The return of the Krafton shooter was met with millions of downloads in the country that leads the world for app downloads per month. Since the launch of Battlegrounds Mobile India, Krafton have been actively trying to reintroduce eSports to shift to the top of the popular form of entertainment. At the end of 2021, carrying into 2022, they launched a new tournament for the mobile game's release, with the hope being that the game's return will further propel a nascent competitive gaming ecosystem.
The sheer scale of India's gaming audience is too much to ignore, so expect more and more big-name industry players to attempt to weigh into the market soon, with specialised and localised creations of their own.