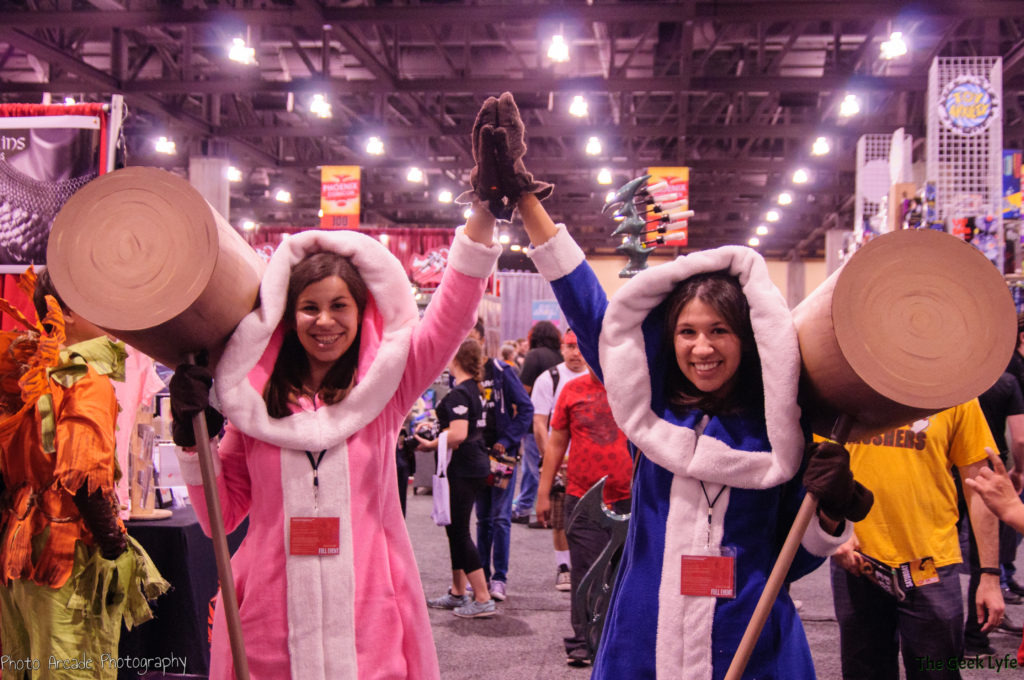 Phoenix Comicon Does Right By Community
A few weeks ago there was a major upset in the Arizona convention community when Phoenix Comicon made an announcement regarding a change in how they would handle volunteers. We covered the story as it developed and was even able to interview the Convention Director himself. The synopsis of the incident was that Phoenix Comicon planned to have a system where the only way to even be considered to be a volunteer was by paying at least $20 to be apart of a Blue Ribbon Army(A community of Phoenix Comicon fans that has now turned into an official 501c7 social club) membership. This membership did not guarantee volunteer status and this, understandably, angered members of the community.
Since that incident, a number of meetings had taken place to consider the feedback from the community and offer an explanation to why they chose to go down this route. Just 30 minutes ago from writing this article Matthew Solberg, who is the current Convention Director of Phoenix Comicon, sent the following email:
January 23, 2017
After much deliberation, we have decided to shift to an all paid staff in the operation of Phoenix Comicon and all events associated with Square Egg Entertainment, including Phoenix Fan Fest, Minnesota Fan Fest, and Keen Halloween.
There are many individuals who helped make Phoenix Comicon one of the best run conventions in the country.  To them we owe our sincerest thanks and gratitude.  We hope that many of those who assisted us will apply for the new paid positions as we announce them.  In appreciation for everything you have done for us, those who served as volunteers in 2016 who are not selected for positions will receive two complimentary full event passes for Phoenix Comicon 2017 and 2018 as our gift.
We continue to support Blue Ribbon Army as a corporate member and through promotion of their group and activities.  We look forward to what they can accomplish and are excited to be a part of it.
While this was not the original decision as announced three weeks ago, nor was this the option selected by most of our volunteers, we do believe this is the best decision long term for our company and our conventions based on feedback and concerns raised.  It avoids further controversies as this industry changes, keeps us compliant with changing laws, and increases the professionalism and effectiveness of our team.
As this discussion consumed social media and news outlets over the past three weeks, we have continued to work behind-the-scenes on making our events for 2017 stellar.  We look forward to sharing announcements on our upcoming guests and content at all our shows.
Phoenix Comicon will continue to thrive and be a source of joy for thousands of attendees this year and in future years.
Thank you all for your discourse and feedback,
Matthew Solberg
CEO, Square Egg Entertainment
Convention Director, Phoenix Comicon
---
In my humble opinion, their decision to go with an all paid staff was a great move that will allow for those who served Phoenix Comicon in the past to now be properly compensated for their continued dedication and hard work. I want to give them even more praise for going a step further and granting all those volunteers from 2016 who do not get accepted into a paid position in 2017 two passes to their event. I think we can all agree that this decision must not have been an easy one to make, both logistically or financially. The fact that they still made it in order to do right by folks is admirable.
My faith in the Phoenix Comicon organizers has been restored quite a bit and we are excited to attend their event coming up in May. Be sure to check our more information on the convention at their website: http://www.phoenixcomicon.com/ !
Post your thoughts on this decision in the comments below!