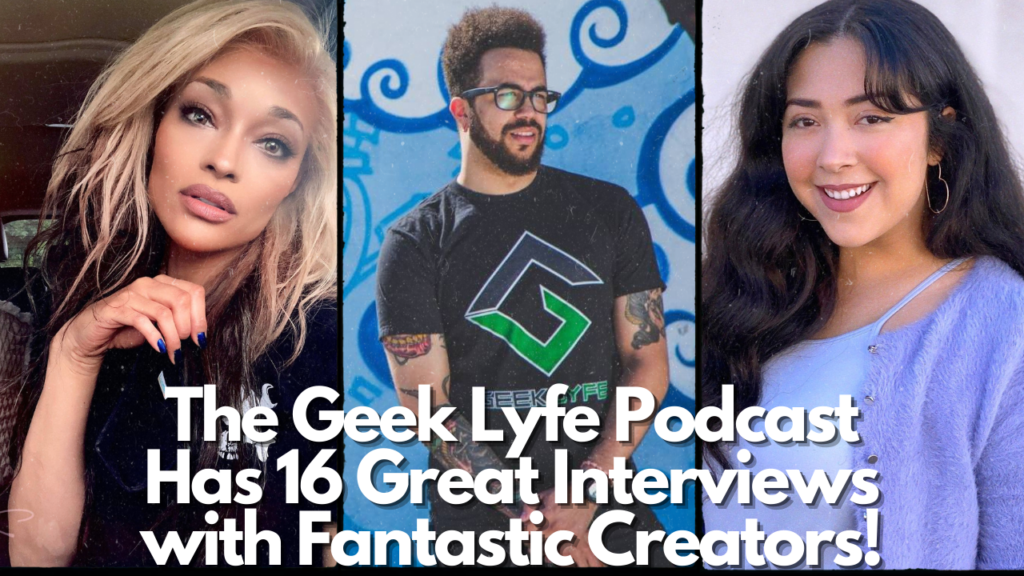 The Geek Lyfe Podcast Has 16 Great Interviews with Fantastic Creators!
Looking to support wonderful creators and listen to them celebrate their highest highs and how they survived their lowest of lows? then you are in the right place because I have put together a podcast called 'The Geek Lyfe' inspired by my website that is a series of interviews I have done with various creatives. Every single one of them is hard-working, passionate, down to Earth, and worth supporting. I feel so blessed to have gotten the chance to chat with them and am excited to share these experiences with you all!
These are all of the current episodes to date organized from the most recent to the oldest!
Kathy Cano-Murillo & Patrick Murillo