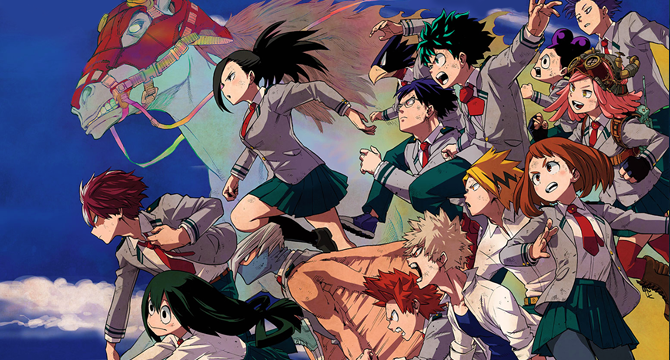 VRV Announces Fantastic Lineup of Content!
VRV has an incredible list of content coming out for it that we definitely think you would be interested in. If you are not familiar with VRV they are a new multi channel service that allows you to watch your favorite geeky content creators such as Nerdist, Roosterteeth, Crunchyroll, Funimation, and more! It is available on various media platforms from gaming consoles to mobile devices; VRV has both a paid version and a free version.
VRV recently announced their line up and they are quite hefty with great content! Everything from the latest anime shows to tons of fantastic content offered by geeky websites like Nerdist and Roosterteeth are now at the finger tips of VRV users!
Top Titles coming to VRV:
Attack on Titan, Season 2
BORUTO: NARUTO NEXT GENERATIONS
My Hero Academia, Season 2
Akashic Records of the Bastard Magical Instructor
I am super hyped to check out what VRV has coming in the future and encourage you guys to check them out and their many channels! For more information, be sure to check out their website: https://vrv.co/