Cheshsmiles Takes On Stan Lee's Comic Con 2017!
Hey friends! Cheshsmiles here and when I heard that I would get to cover Stan Lee's Comic Con, I was over the moon. Having had friends who had previously attended and hearing them rave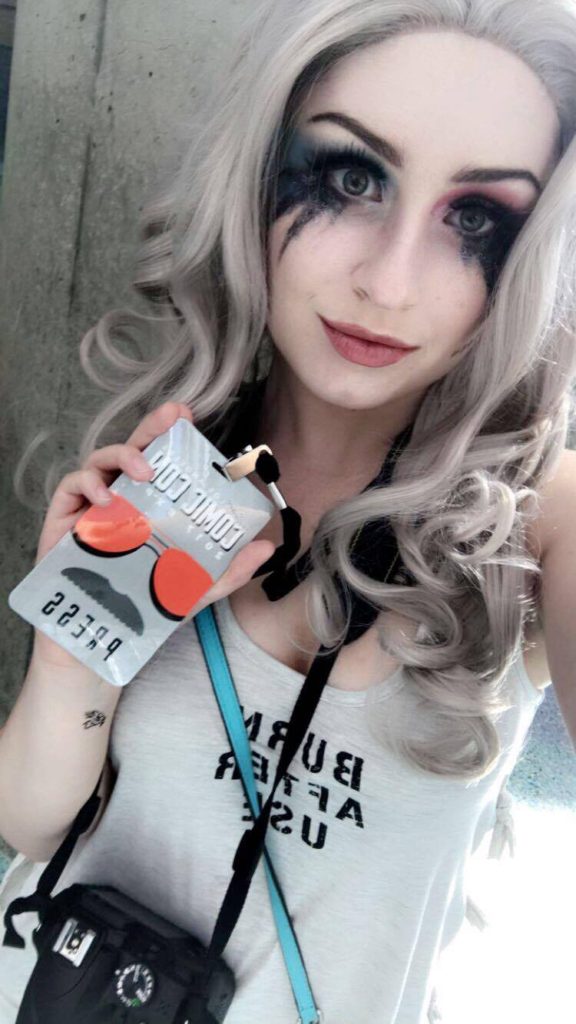 about it, as well as the various high profile guests (including the Man himself: Stan Lee) it set up the perfect storm for me to have some pretty high expectations for this con… and it absolutely lived up to the hype.
Stan Lee's Los Angeles Comic Con, known formerly as Comikaze, began a mere five years ago on November 5th at the Los Angeles Convention Center. If you're familiar with cons such as Anime Expo, you're familiar with the location. The convention center is located smack dab in the middle of downtown Los Angeles, a venue big enough to hold L.A. Comic Con's record setting 91,000 attendees that attended last year. The convention itself is one of the largest multi-media pop culture events in L.A., bringing together anime fans, comic fans, horror fans, and video game fans alike.
The Los Angeles Convention Center provides LACC's Vendor Hall and Artist Alley with ample space for their diverse selection of booths and displays. If you do plan on attending in the future, fair warning, it's almost impossible to see everything there is to see in one day alone. On a similar note, according to some of the veteran attendees I spoke to, the vendors are just getting better and better with each year. If that is indeed the case, from what I saw this year, next year looks very promising. Another thing I noticed was that the atmosphere in the hall and at other events was not too crazy. The people and staff were friendly, and overall it was far more laid back and less stressful than other cons of similar size, while still maintaining the excitement and high energy that comes along with being at a convention.
I did want to mention one of our homies, Sincerely Sam was at the event selling all of her incredible artwork! If you are are unfamiliar with Sam, she specializes in all things adorable and kawaii although she does tend to dive off into some more dark art featuring eldritch scenes involving bones, the endless void of space, and so much more! We can not recommend her enough as an artist!
[Best_Wordpress_Gallery id="216″ gal_title="Stanlee"]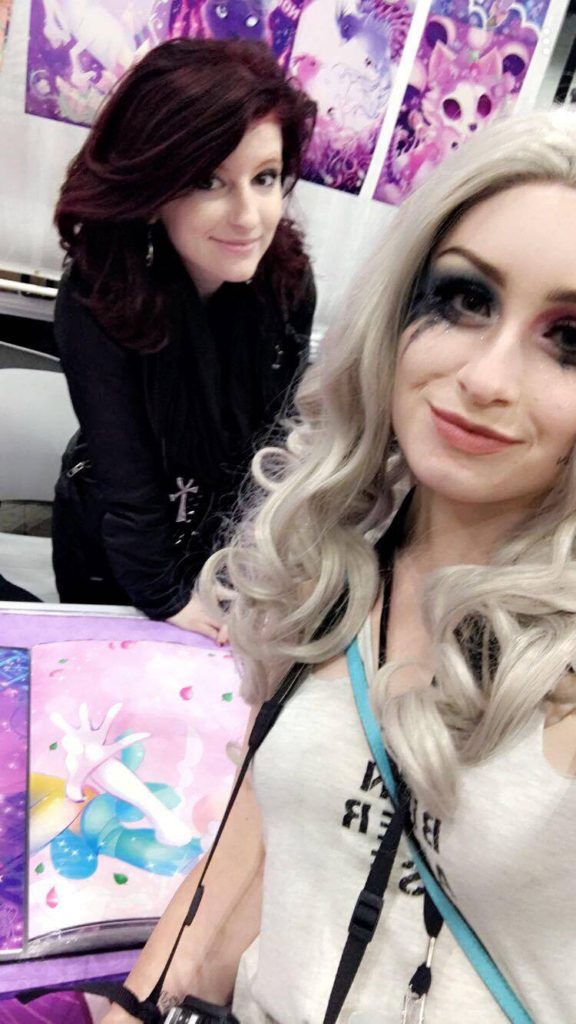 I was floored by how smoothly and efficiently this convention was run, and I definitely suggest that other cons take notice to LACC's procedures. To pick up a ticket, the entrances for various types of guests were spread out and labeled effectively, directing celebrities, attendees, panelists, press, and the like, cutting down on the confusion and the time spent standing waiting around to pick up or purchase your ticket. They also left room within the vendor hall for lines to form at some of their more sought after booths, with staff directing patrons to the end of the line and maintaining order. Personally, my favorite part about L.A. Comic Con's set up definitely had to be the Main Stage. Panels like the Power Puff Girls Reunion, the Cosplay National Championship, and multiple panels featuring Stan Lee were all held on a large stage within the main vendor hall space and played upon a giant screen so attendees don't have to wait in long lines to see high interest panels, or be turned away when seating is full.
Finally, for myself, this was the first time I was attending Los Angeles Comic Con and a convention all by myself! Before I got there, saying I was intimidated was an understatement. I didn't know what exactly to expect, and I really wasn't sure if I would have a good time without being surrounded by friends like I typically am during my con-going experiences. L.A. Comic Con proved me wrong. I had an amazing time, and met some really fantastic people while wandering around the con! I did have a few complaints, mostly the parking situation was difficult and confusing, especially for someone unfamiliar with L.A. and the food within the convention center was pretty lacking. Lines for food were ridiculous, and the food wasn't really worth the wait. However, the overall experience was definitely a positive one that left me wishing I could've gone more than one day! The extensive programming provided a variety of events and panels, and the massive vendor hall ensured that there really was something for everybody. If you're a fan of Marvel, or anything else geek, you'll enjoy Stan Lee's Los Angeles Comic Con.