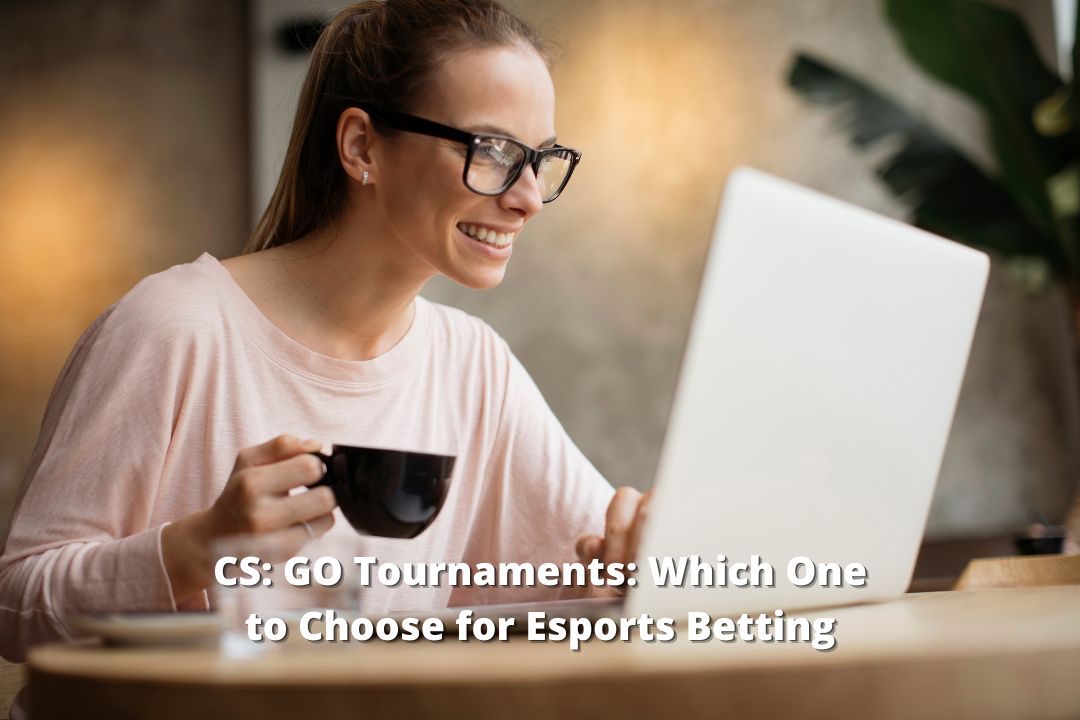 CS: GO Tournaments: Which One to Choose for Esports Betting
Counter-Strike: Global Offensive (CS:GO) is one of the world's most popular esport. Over the last decade, it has become mainstream with a fast-growing army of fans worldwide. The establishment of CS:GO tournaments was just a matter of time. Today, more than 100 international and local events are organized annually.
Now that you consider betting on CS:GO, you should pick a tournament first. The variety of options makes the choice complicated. But we will try to help you with it. Below, you will find the list of the best CS:GO tournaments across the world.
Intel Extreme Masters (IEM)
The tournaments was established as a series of competitions for CS:GO fans in 2007. It was originally oriented ещцфкв Europe. Eventually, it expanded into North America and other regions to create global coverage.
IEM is based on the common practice of hosting important qualifying events which then lead to a final championship. Qualifiers are conducted in major cities across the world. Some of these are major events, with prize pools getting as high as $100,000. The number of qualifiers may vary from one season to another.
IEM has seen multiple winners. Fnatic and Natus Vincere have become the most memorable winner. They have raised the reward above their head more than once.
ESL Pro League
The ESL Pro League is considered to be a traditional sports competition. It involves permanent member teams and separate divisions for Europe and North and South America. Since 2021, all teams have been put together to fight for the major reward. Teams that are not permanent members have to pass the qualifier events or reach a high position in the ESL world ranking. The permanent member teams include:
Astralis
Complexity Gaming
Evil Geniuses
FaZe Clan
FURIA Esports
G2 Esports
Ninjas in Pyjamas
Team Liquid etc.
Each ESL Pro League season takes four weeks or one month. During this period, 24 teams are playing group stage matches. Eventually, ten teams are left to join single-elimination until the winner is decided. The size of prize pools has reached $750,000 in 2022.
PGL Major
The tournament was first organized by PGL; a modest e-sport company. Since 2017, it has hosted the Minor Championships and partnered with HTC for 1v1 and 2v2 events. The tournament was financially supported by Valve. This allowed the organizers to set the prize pool at the level of $1 million.
The major winners of PGL Majors include Gambit Esports (Krakow) and Natus Vincere (Stockholm). İn 2022, the tournament prize was picked by FaZe Clan in Antwerp, Belgium.
BLAST Premier
Being a relatively new event in the CS:GO community, it has already conducted a series of tournaments in Europe and the Americas. The announced prize pools range from $150,000-$500,000. The World Finals in 2020/2021 has offered a prize pool of $1 million. BLAST Premier involves 12 partner teams. Here are some of them:
Astralis
Complexity Gaming
Evil Geniuses
FaZe Clan
G2 Esports
Natus Vincere
Team Liquid etc.
BLAST Premier is split into the Spring and Fall seasons. Each season is represented by three events with growing odds and prize pools: Groups, Showdown, and Finals. Both the Showdown and Finals are based on the single-elimination format.
The winners of the Spring and Fall Finals get qualified for the World Final. BLAST Premier refers to the point system along with other criteria to estimate the other six teams. Here is the team lineup observed in 2022:
Spring Finals winner
Fall Finals winner
PGL Major Antwerp 2022 winner
Valve Fall Major 2022 winner
ESL Pro League Season 15 winner
BLAST Premier points leader etc.
Some More Tournaments to Consider Joining
The four major circuits in the current CS:GO landscape aren't everything you have to choose from. The competition in the esports industry is growing pretty fast. Relog Media and Elisa have recently introduced their tournaments, some of which are still about to get their license. Apart from that, you may also consider taking part in Perfect World Arena Premier League Season 2: Challenger Division, CBCS Elite League 2022, and ESEA Cash Cup 2022.
To make your CS:GO experience more diverse, make sure to do some research before jumping into a competition. Pick the event that will look satisfactory in terms and conditions.