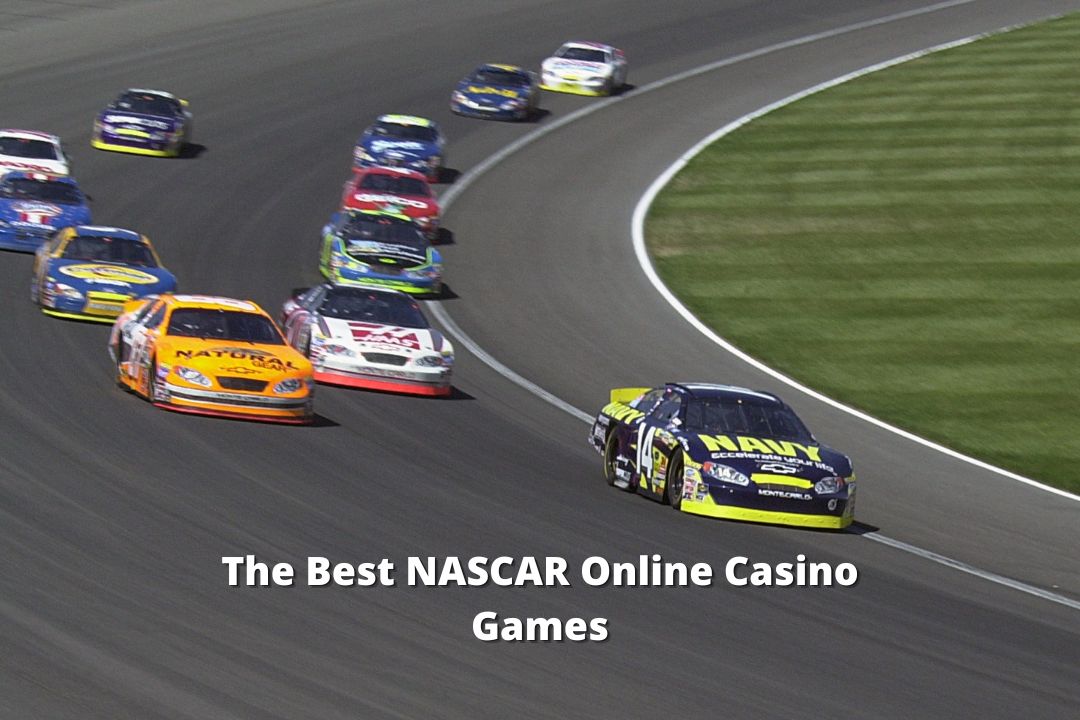 The Best NASCAR Online Casino Games
What do NASCAR drivers and online casino players have in common? Well, firstly, they both love the thrill of risks. NASCAR drivers race around the tracks at breakneck speeds knowing that if anything goes wrong, it could be game over. Online casino players take risks with their money, knowing that their money is at risk every time they spin the reels. Of course, just like the NASCAR driver uses the best technology, casino players make sure they choose the best online casinos… but that doesn't mitigate the risk entirely.
NASCAR in the Casino
It is this that makes NASCAR and racing such an excellent online casino game theme. NASCAR is arguably one of the most popular motorsports in the US. It was originally established back in 1948 and has become well-known for intense driving and high-octane races – and the sport has continued to grow year after year.
However, NASCAR also attracts fans from all over the world – and these fans are generally those that are the type to enjoy slot games that offer a unique experience based on their favourite sport.
Because of the ever-improving technology available to the gaming developers as well as the impressive and creative minds that are behind the games, lovers of online casinos are now able to experience the racing league's innovative brand of intensity and excitement – whether on the casino floor or from the comfort of their own home.
If you are on the lookout for a top online casino that offers the best slot machines that you are looking for – especially if they are games based around motor racing and the legendary NASCAR sport, then don't go anywhere. Here, we want to look at the very best NASCAR racing online casino slot games for you to enjoy. These offer top gaming experiences, innovative and unique features and, best of all, massive winning potential. So, without further ado, let's look at the very best slot games for NASCAR and motor racing fans.
The Top 3 Slot Games for NASCAR and Motor Racing Fans
In this section, we will take a closer look at the best NASCAR-themed and racing car-themed games at online casinos for motor racing lovers:
NASCAR slot machine is a 5-reel slot game, brought to us by Bally Technology. This game is perfect for those of you looking for the rip-roaring action that you experience when watching NASCAR races on television.
This slot game offers numerous bonus rounds and an excellent value progressive jackpot game. The classic slot game is perfect for offering an intense NASCAR experience, both for lovers of the sport and lovers of online slot games. The game offers insane graphics, first-class gameplay and high-end sound effects, with lots of cool NASCAR icons on the reels. As a passionate fan of the sport, not only do you get to enjoy the thrill of the game but the theme will certainly put you on the fast track to wins!
2: Fast Lane Slot
Fast Lane is a 5-reel slot game offering 50 possible paylines and is brought to us by Rival Gaming. The game's backdrop is an intense fast-paced image. Although Fast Lane might look exciting, the great news is that it is also really easy to play as well. You simply need to enter your bet amount (or choose Bet Max, which you can use to play the slot machine at its highest possible bet level). Then, you press 'Spin' or you might choose to press 'Auto' which keeps the game spinning multiple times – and you can sit back and watch the action, just as you would your favourite NASCAR driver.
3: Super Speed Reels
Super Speed Reels is brought to our gaming screens by the Slot Factory company. It is played out over s standard 5-row, 3-reel grid and offers 10 fixed paylines from the leftmost reel to right. This is a racing car-themed game down to its very core. It offers all sorts of exciting features such as Wild symbols, Free Spins rounds, scatter symbols and expanding symbols.
The game is played on a racetrack screen which is surrounded by exciting spectators that are all eagerly waiting for the race to begin.
Although this is very much a modern slot game, it also offers a touch of nostalgia, giving us a simple and two-dimensional layout and cartoon-style symbols. Throw in some innovative bonus features and you will enjoy the race of a lifetime.
So, these are just three of the most exciting, well-designed and top-of-the-range racing slot games – and we do not doubt that if you are a fan of NASCAR then these slots will get the green light from you.
These games aren't just about top-class driving, they are also about competition – and the thrill of the race resonates through these action-packed slots. So, get on your marks, put your foot to the pedal and give them a spin!