How Improving Software is Enhancing the Online Experience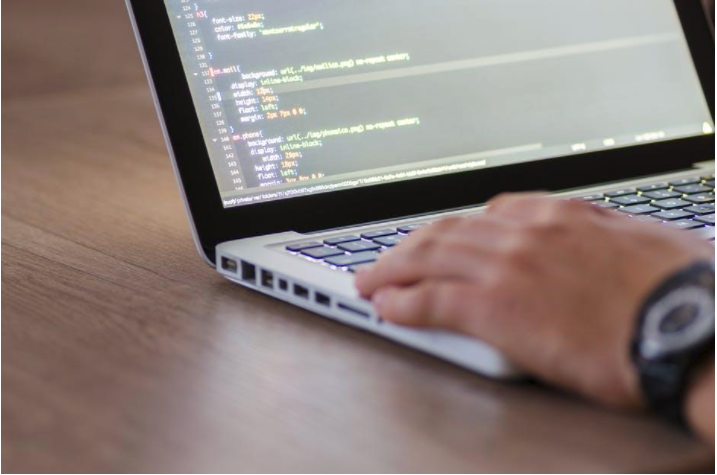 In 2016, the UK games industry consumer spend was just over £4.3 billion, 2017's figure is expected to be an increase on this. This figure is largely due to the growth in popularity of online gaming. Back when we were making the transition from 256 colours to fully rendered 3D environments (Think Duke Nukem 3D, Doom), the thought of playing someone else halfway across the world would be classed strictly under science fiction. True, we gravitated onto LAN parties a few years later which went a long way to creating online gaming, but it would still be the best part of a decade before mainstream online gaming was available to the masses. And when it did become more mainstream there was huge demand for it. It has grown year on year and in 2017, it was found that the average gamer spent 6.5 hours playing online, every week.
Homes with the internet connections had limited options in the late 1990s and early 2000s, but when the PlayStation 2 and original Xbox consoles arrived, competing against others over the internet was limited to those with a decent enough PC, as well as a dial-up or 256k internet connection. It's laughable now, but for a computer powerful enough to handle one of the original online games like Counter Strike, Halo or Unreal Tournament, gamers would need to splash upwards of £750, along with a monthly internet bill. So when the sub-£300 gaming consoles like the PS2, GameCube and Xbox came along with an additional bay for a network card or a port for a network cable, the door was opened. PlayStation began offering server-based online multiplayer in 2000, and we've had tons of online and even online-only content since.
The demand for this is clear, 48% of gamers play social games such as Candy Crunch and FarmVille – and this figure is expected to grow again in 2018, according to Big Fish Games. Without the online aspect, this would not be possible. Figures suggest that we can expect to see plenty more games that encourage players to be social. 53% of the frequent game players feel video games enable them connect with friends and they play them entirely for this reason.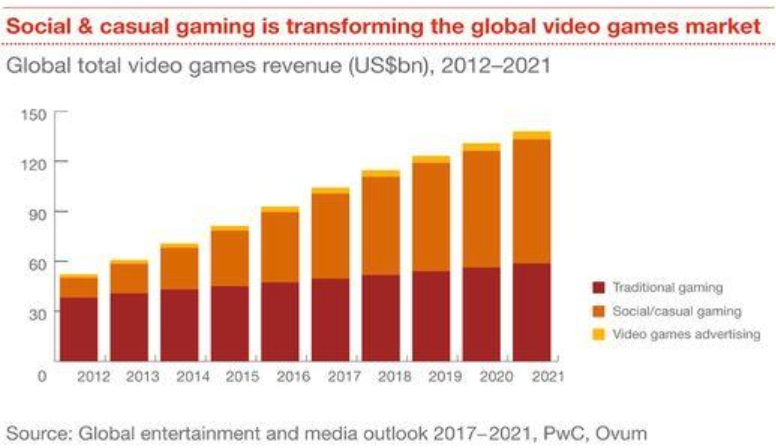 2017 saw a shift in many areas of gaming, but it appears as though the old-fashioned platforms are still the most popular. 56% of the most regular gamers do-so via PC, just ahead of 53% on games consoles. However, there are now increased numbers of smartphone-gamers, 36% of the most frequent gamers are drawn to the potential of playing on go and the ease of access that accompanies mobile gaming – according to figures gathered by Big Fish Gaming.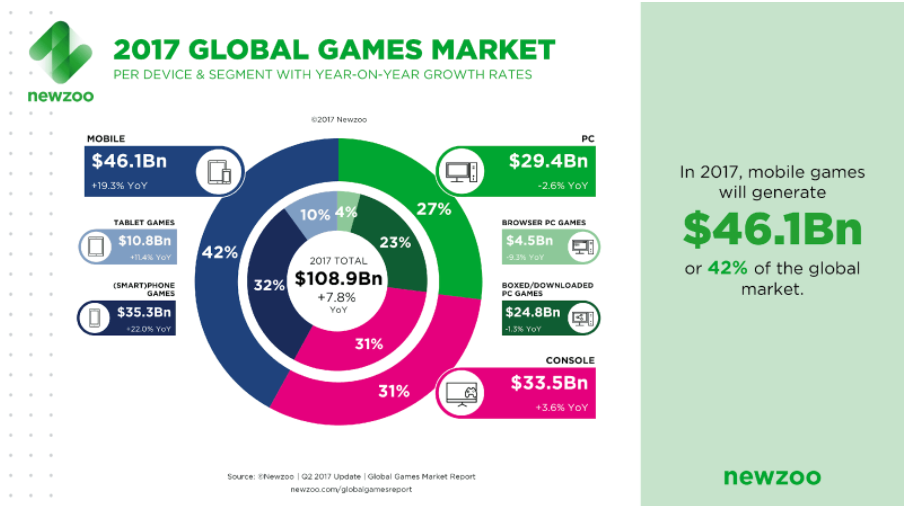 PC has also come a long way. As processors, graphics chips and memory got cheaper and smaller, laptops could soon handle 3D online game, and all of a sudden people were playing Call of Duty in airport lounges, plugging into the 'internet zones' that are now obsolete thanks to Wi-Fi. Wi-Fi, and eventually mobile internet, were the other big puzzle in the online gaming story, with gamers now able to go fully wire free. Seven years later, we got the first iPhone which took smartphones into the stratosphere and paved the way for tablets and other miniaturised smart devices. Thanks to the super-fast on-board 3G that boasted broadband-speed connections, game developers suddenly had multiple platforms to work with.
Fast forward to 2018, and online gaming is quickly becoming the basis of the gaming industry. Grand Theft Auto Online for example, just one of the many flagship titles available to anyone with an internet connection and PC or gaming console, boasts over 30 million player worldwide, generating well over $10 million a month for Rockstar Games, on top of the $2billion+ the game grossed in original sales. GTA5 is one of the reasons why games like Sea of Thieves will exist, to jack into the 'online only' aspect of gaming that allows players to become way more creative.
Online gaming on PC has become infinitely more accessible too. Massively-multiplayer online role playing games like World of Warcraft and the Elder Scrolls paved the way for the style of epic online games with infinite replay value, and we've now got hundreds of MMORPGs in the same mould. But the big difference between these new titles and games like World of Warcraft is the lack of computing power actually needed.
Browser-based gaming is changing online games completely too. Instead of needing to download additional software or pay for a CD, games can be accessed directly from a compatible browsing window, complete with cutting edge graphics. Thanks to HTML 5 and flash before it, 3D graphics and complex gameplay is now easily achievable, and can really get quite complex with technology like OpenGL and WebGL doing most of the hard work. Just take a look at online gaming, sites now offer an experience that is similar to a console game. There are rich 3D environments and of course you're linked up with players all over the world. All of this is accessible just through a browser, and even an app on mobile devices. And things will only get better in terms of quality, too.
The online gambling industry has profited from the popularity of browser-based gaming. Games are constantly improving and players are left with a huge range of choice and fluid gameplay. Alongside improvements in technology, there's been a significant increase in the quality of online slot games through better designs, narratives and interfaces – meaning that today's gamers get to enjoy a much richer user experience. For example, some online gaming sites allow players to interact with one another as well as the croupier, adding a personal touch that leaves players looking forward to their return. 
With internet connection speeds getting much faster and cloud space becoming cheaper, the next gaming revolution could well be online-only. There are already plenty of games that use streaming technology and cloud storage to enhance the gaming experience, and services like PlayStation Now are allowing gamers to stream older games directly without having to download anything. We could well see a future for PlayStation where the next console is actually a massive step backwards in terms of on-board hardware, with ultra-HD games streamed to screens via a network box. Rather than consoles and PCs in player's homes doing the hard work, a remote supercomputer will generate everything and just send a video feed.
VR is already here, but full gaming immersion will certainly be the next step for online games. VR hardware was worth £61 million back in 2017, this is expected to have undergone a dramatic increase when the figures for 2017 are released later this year. Headsets are still prohibitively expensive and the cardboard and smartphone alternatives aren't as immersive, but when prices drop and the technology adoption rate increases, we'll begin to see some really exciting VR titles that go further than the current selection of shooters and 'experiences' found on PSVR and Occulus Rift. We'll soon be dumped onto battlefields, playing passes in front of crowds at the world cup and building new worlds right in front of us when 4K headsets with a wider field of vision arrive. We've even come first circle, with Doom, one of the world's first online games now available on headsets.
The final big thing to get excited about is the continued growth of Indie gaming. There are more gaming companies now than ever before coming up with exciting concepts, fun puzzlers and ambitious projects that get snapped up by the bigger players. Games like Fortnite and Player Unknown's Battlegrounds have a distinctly independent feel about them and we're already well on the way to mobile apps, software and web applications that make it easier for the average person to start building a game. The future of online gaming will certainly become a lot more open as more people gain access to the tools previously only available to coders and game developers.