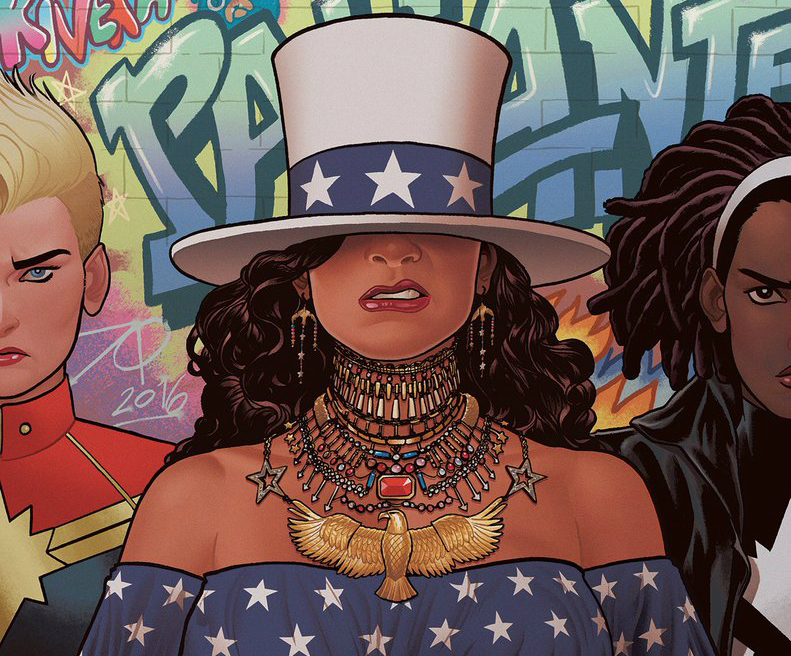 Marvel's Latest Hero, America Chavez, Is Pretty Dope!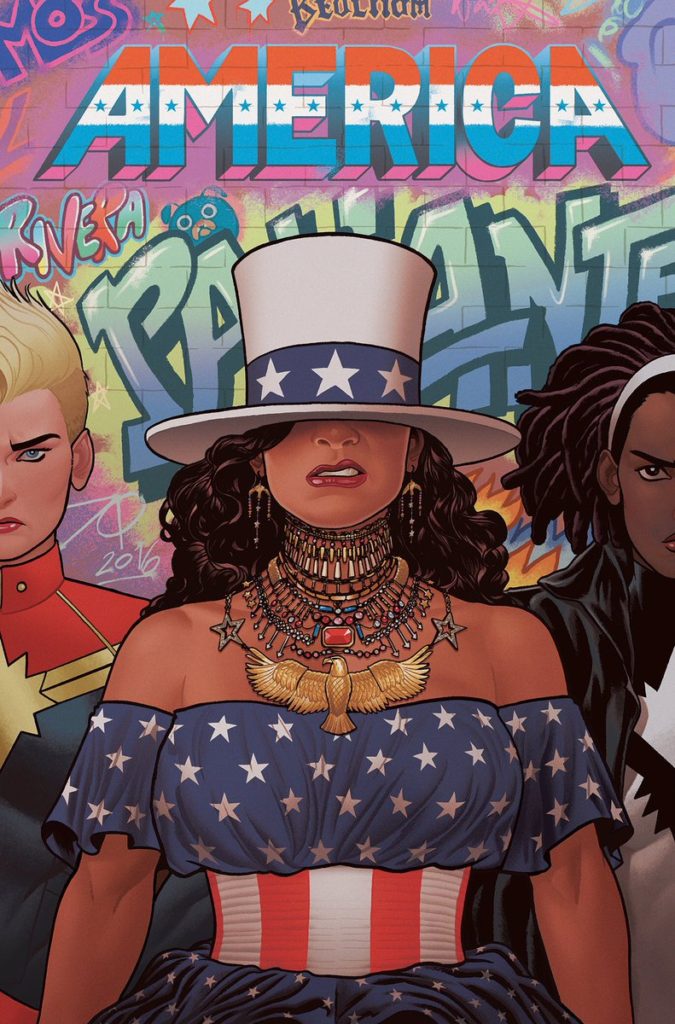 Marvel's Latest Hero, America Chavez, Is Pretty Dope!
With all that has been going on with the new presidency, it is safe to say that tensions are high. Various people around our great nation feel unease about the future despite being born and raised Americans and this is amplified for those who  are female or have immigrated. Although this is certainly a time to pay more attention to the world, it's problems, and what we can do to solve them, it can still be quite exhausting.
This is when we turn our our favorite media for comfort and escape whether it be World of Warcraft, cosplay, or even comic books! If you are a fan of comics then you might be pleased to know that a new hero is getting ready to the comic scene! Her name is America Chavez and her story will be written by an incredible author by the name of Gabby Rivera! Comic book artist Joe Quinones created such a fantastic piece showing America in patriotic colors, binged out in dope jewelry, and looking ready for a fight with two amigas by her side. 

America Chavez is a second coming of an older hero called Miss America which was originally created in 1943. This new one was brought into the Marvel universe in 2011 by Joe Casey and Nick Dragotta!This makes me wanna head to my local comic book shop to find those older issues and collect them since I am immediately a fan! As a Latino, I appreciate major comic book industries giving us more diverse characters to enjoy. America Chavez herself is Latina and even queer which breaks a number of standards for the already established female caped crusaders!
If you want more information, be sure to check out Refinery29's interview with Gabby Riveria!
Be ready to read all about America and her adventures on March 1st!