Sweet Blue Flowers Is So Good!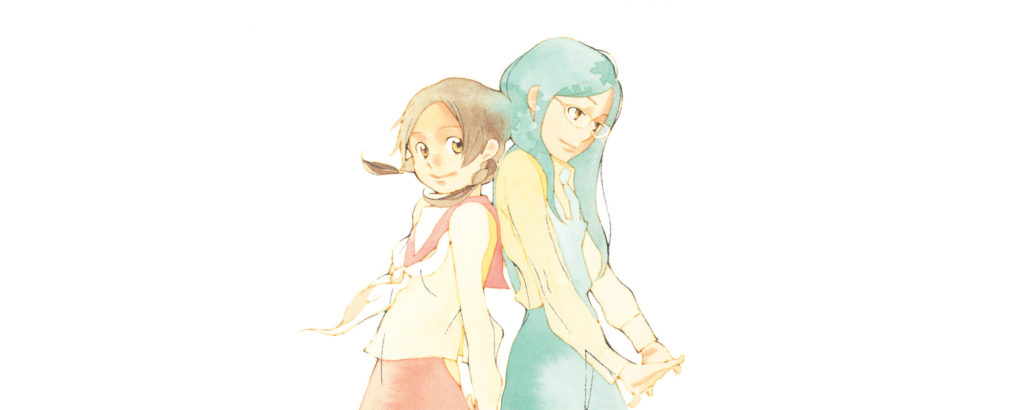 I tend to read quite a bit of manga in my free time and I admittedly lean more towards the shonen titles about boys dreaming about all of the things and wanting to be the best and then they yell super loud and do the thing. It is great stuff. So when I was asked to review Sweet Blue Flowers, I was intrigued and decided to dive right in! Shout out to the fine folks of Viz Media for granting us a copy!
"Akira Okudaira is starting high school and is ready for exciting new experiences. And on the first day of school, she runs into her best friend from kindergarten at the train station! Now Akira and Fumi have the chance to rekindle their friendship, but life has gotten a lot more complicated since they were kids…
Fumi is glad Akira is back in her life. Even in kindergarten, Akira knew how to stand up for herself, and she was always willing to stand up for Fumi too. But Fumi's first love recently got married, and Fumi is grappling with a broken heart and the fact her sweetheart was  another woman…Can Akira's open heart help dispel the gloom Fumi has been caught up in?"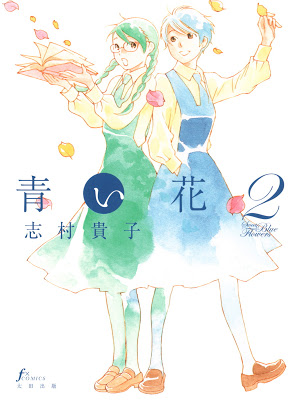 Sweet Blue Flowers was such a great read. It was a slice of life coming of age tale that involved so much inner conflict. Takako Shimura was both the writer and artist for this manga and I applaud her for being so progressive with her characters. When I first got this book I simply dove in with out any information other than looking at the cover. With every page that turned I found myself falling more and more attached to each of the characters and relating to them and their situations so much more. When it was told that Fumi had feelings for another woman, I was surprised that it was so upfront.
Watching her struggle with anxiety, slight depression, and trying her best not to involve others hit close to home. I also appreciated the surrounding cast of characters as they all grow during the series and find themselves through their victories as well are their defeats. Not to mention the art work is fantastic! The transition from one emotion to another can range from heavy amounts of detail to a minimalist approach when it comes to comedy. I would recommend this series to anyone who enjoyes slice of life manga that dances between adventure and emotional. It also has an anime that came out in 2009!
For more information be sure to check out: https://www.viz.com/sweet-blue-flowers