Warhammer by Games Workshop is known for its grim, dark, fantastic worlds where death is usually the best thing that can happen to a person. I never would have guessed there would be content available to children, but here we are! This is not just for Warhammer 40,000 or Age or Sigmar; it's for both!
In February 2019, younger readers will be able to explore the worlds of Warhammer in a new way as the first Warhammer Adventures books arrive in stores. Designed and written for readers aged 8 and up, these novels by Cavan Scott and Tom Huddleston feature young heroes battling the dangers of the 41st Millennium and the Mortal Realms.

One of the things we've been asked a lot is whether there will be audio book editions as well, for those who prefer to listen to their favorite stories. We can exclusively reveal that there will be and that they're being read by a couple of people you might just recognize… –Warhammer-Community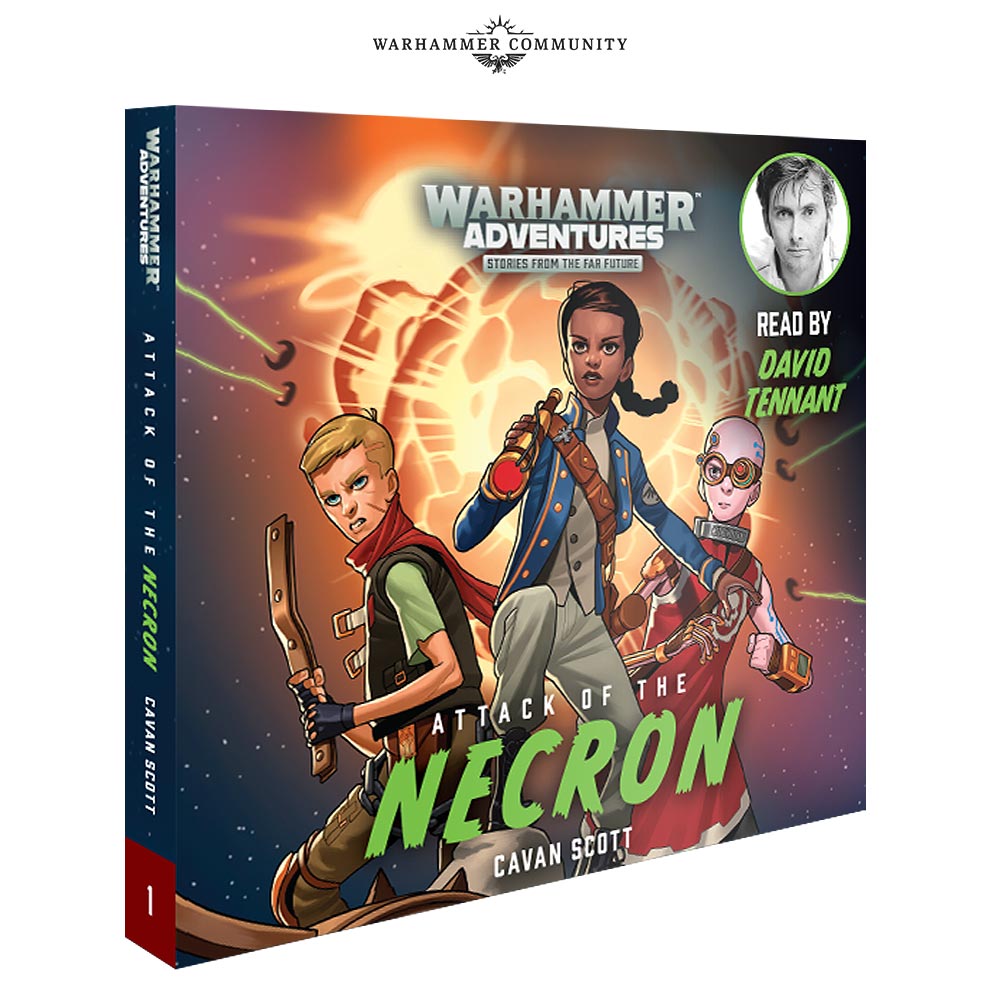 Not only will young geeks get to experience the horrors the Warhammer universe, but these audio books will feature narration by none other than David Tennant and Billie Piper. Both of these actors are known and beloved for their characters on Doctor Who, as well as many other fantastic shows! David Tennant will be reading the Warhammer 40,000 Warped Galaxies series and Billie Piper will take on the Warhammer Age of Sigmar Realm Quest stories.
Games Workshop truly is cruel by providing us two incredible fandoms, it is already bad enough that a good bit of our money goes to buying figures, novels, video games, and now audio books! We look forward to these books and cannot wait to see how these two incredible actors perform!