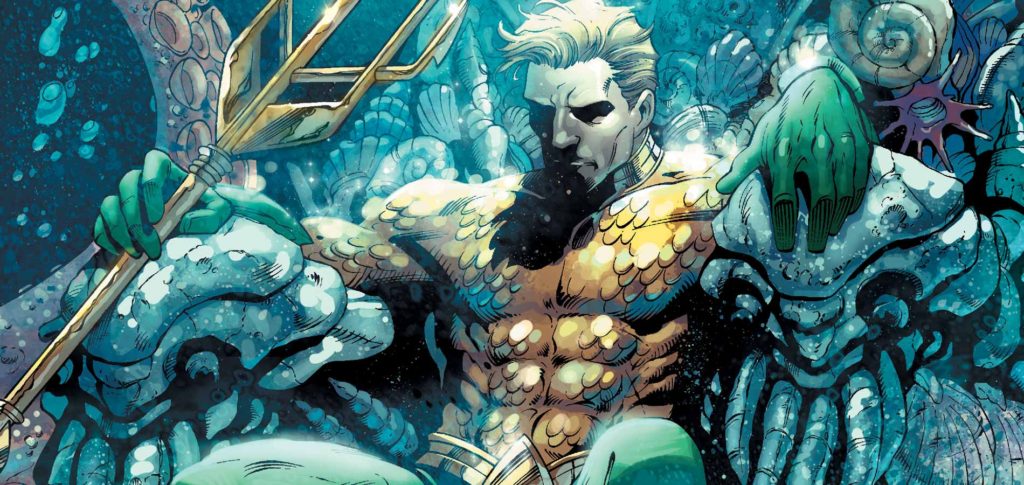 Aquaman Director: James Wan
Let's be honest with ourselves, Aquaman has gotten a lot of grief over the years in both the comics, video games, movies, and tv shows. Often called useless by DC and Marvel fans alike. Recently DC has made a hard push to Aquaman gritty, raw, and edgy. It's no surprise that they casted Jason Mamoa(Conan, Game of Thrones) as the king of Atlantis.
Here is the latest news from EW:
James Wan, the director of Furious Seven and The Conjuring, will helm Aquaman for Warner Bros. The superhero movie, with Jason Momoa starring as DC Comics' King of the Seven Seas—and stalwart member of the Justice League—is scheduled for a 2018 release.

"The Aquaman film will be a major tentpole picture for us and James's span of work has proven him able to take on any manner of project, bringing his incredible creative talent and unique voice to the material," said Greg Silverman, Warner's president of creative development and worldwide production.

Kurt Johnstad is writing the script, which Wan will "supervise," and the film will be produced by Charles Roven, Deborah Snyder, and Zack Snyder. Momoa's Aquaman is expected to be introduced on-screen in next year's Batman v Superman: Dawn of Justice.
I feel confident that with Zach Synder producing, James Wan directing, and Jason Momoa acting, Aquaman will be an action packed film that may just put Aquaman in a a good light for fans. The release for this film is 2018.
How well do you think the announcement of Aquaman Director: James Wan will do?