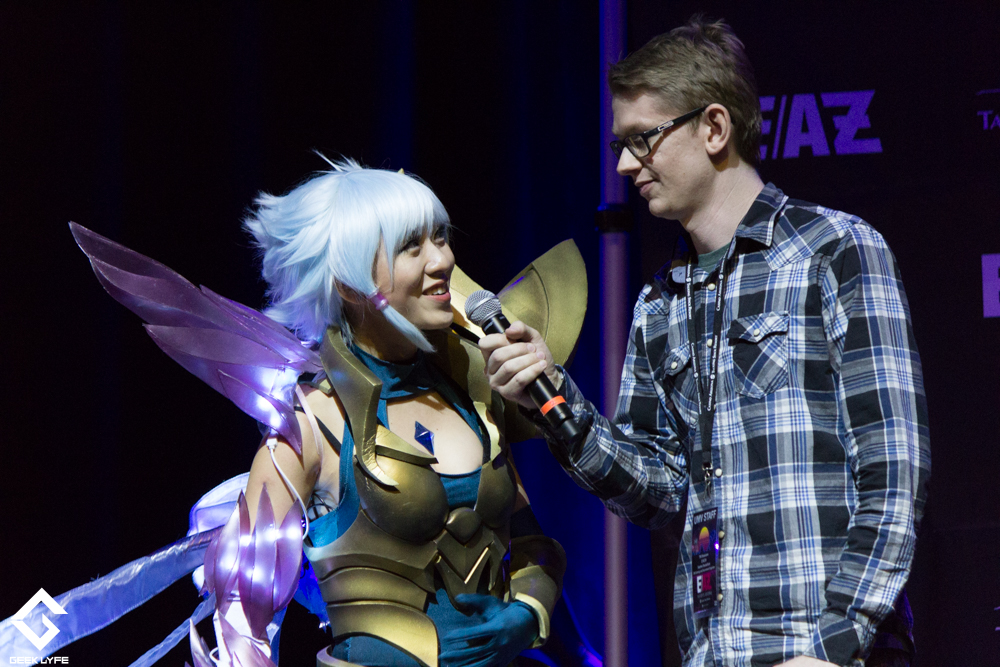 Recently over at the Talking Stick Resort there have been tournaments taking place that include Street Fighter V, Super Smash Brother Melee, and Super Smash Brothers 4 hosted by Esports Arizona.
While my main goal was actually to assist our friend Schrei205 with her entry into their cosplay contest, I was taken aback by the event as a whole. While I knew there was a strong fighting game community here in Arizona, I have never had the opportunity to see them gather for a tournament before. The room was drowning in hype over the matches on screen, and gamers discussing new combinations they wanted to bring into live matches with everyone chiming in their opinions or jokes. It was a ton of fun and I even got to see the homies Shane Brown and Natalie Arvizu before their melee matches!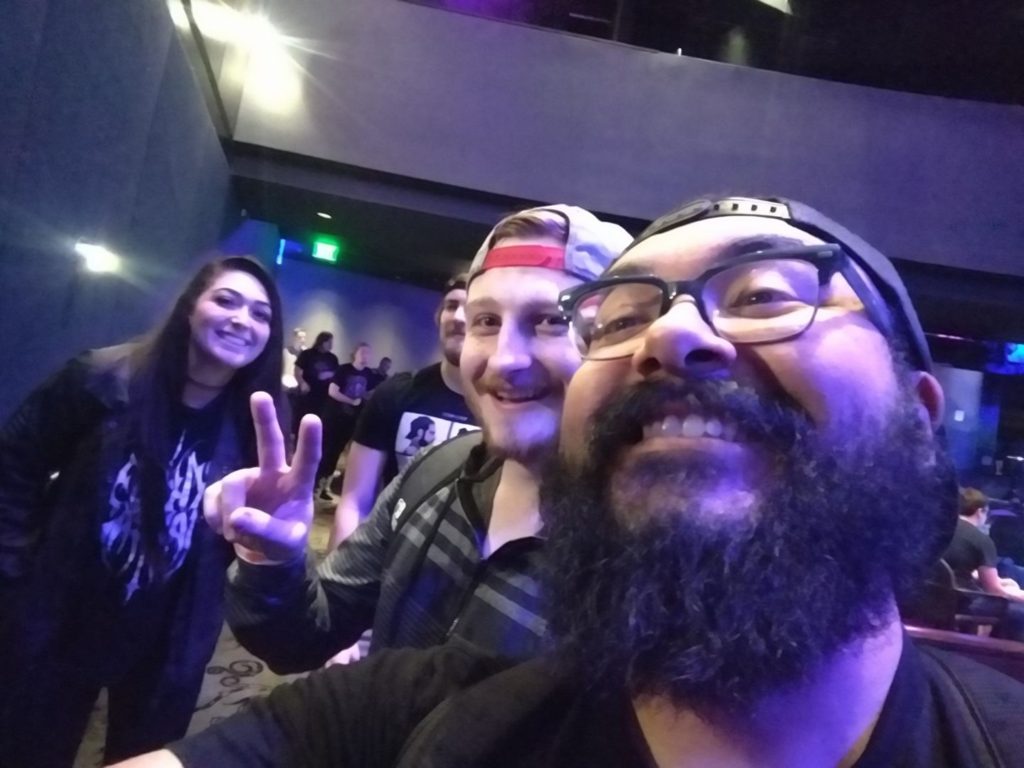 The cosplay contest featured top tier judges: cosplay photographer Martin Wong and cosplayers Sara Moni and It's Raining Neon. Together they looked over eight cosplay contender's costumes in fine detail. They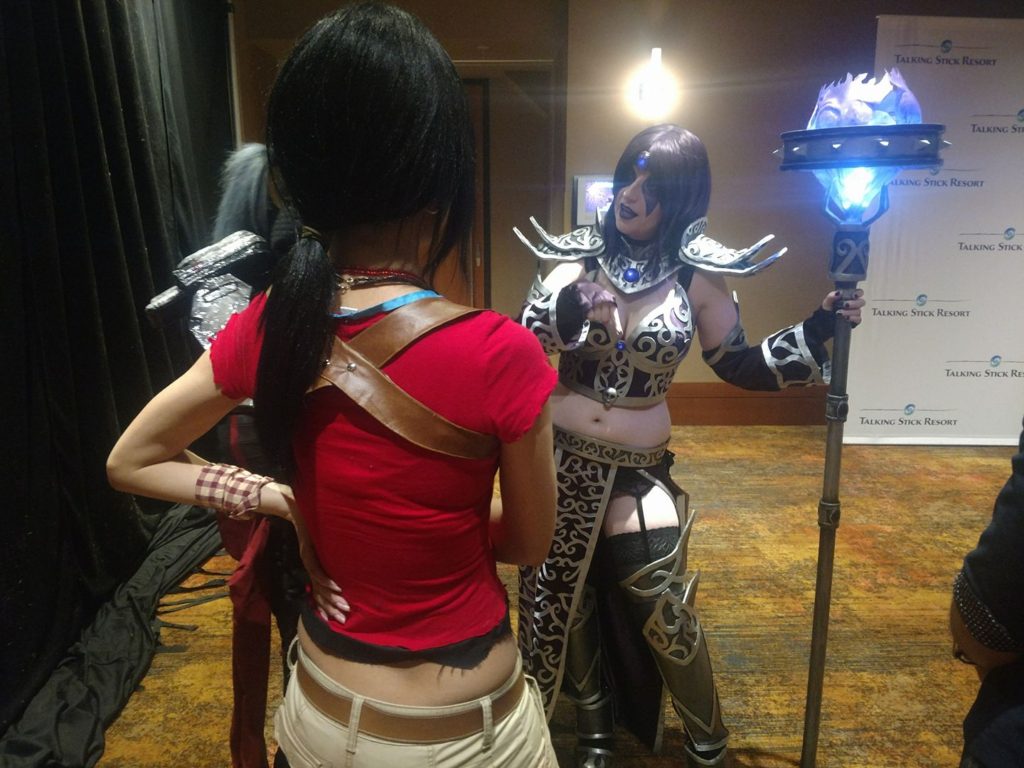 asked questions about the character, design, and more.
The cosplayers that participated were Schrei205 as Jandice Barov from World of Warcraft, StellaChu as Dawnbringer Riven from League of Legends, Dawnzilla with her Oasis Symmetra, Kaleidoscope Costumes as Mythic Tier 19 Shaman from World of Warcraft, along with some other cosplayers that I don't personally know. Their cosplays were Kharazim from Heroes of the Storm, Tenya Iida from Boku No Hero Academia, Ashe from League of Legends, and Female Mario.
After being prejudged, they later walked the stage of the event, answered some questions from the host, and showed off their hard work for the crowd. In the end Kaleidoscope costumes walked away with first place, Dawnzilla's Symmetra took second, and StellaChu  came in third. There were also three judge's choice awards which were given to Schrei205, Kharazim, and Ashe.
It was a fun event that we will absolutely keep on our radar from this point on. We were swept away by the awesomeness of the fighting game scene and want so much more! For more information be sure to check out https://smash.gg/tournament/esports-arizona-talking-stick-resort-2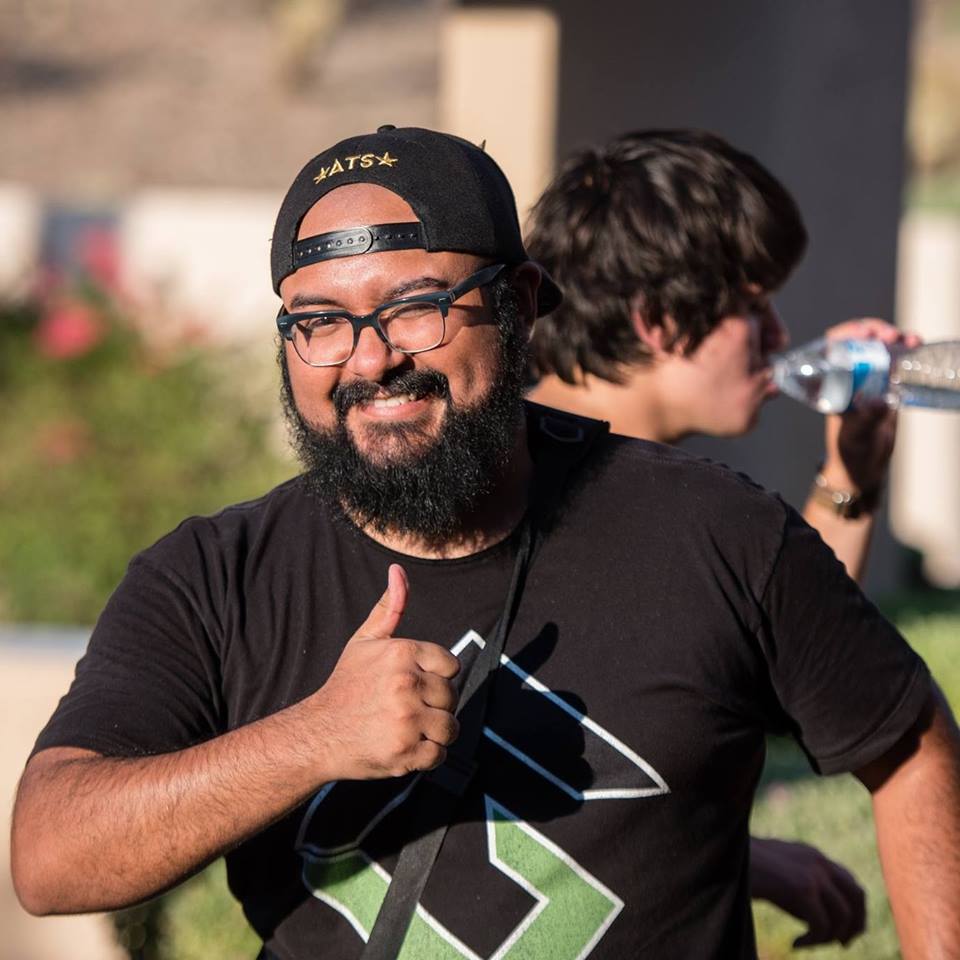 Darth Mexican has been a geek since he first saw a lightsaber ignite. He has strong feelings on subbed anime. He strives to represent the stories of the common man and woman regardless of skin tone, age, sexual preference, or nationality. With every article he strives to bring representation to the voiceless.
Unless he finds out they like dubbed anime.