Lavashadow Cosplay Tackles Calgary and Calgary Expo 2017(Review)
By Lavashadow Cosplay aka Jaclyn Cass

Hey everyone! Lavashadow Cosplay here and I had the unique experience of leaving the Valley of the Sun: Phoenix, Arizona to the cold north of Calgary, Canada. I had such a blast and wanted to share my experience of both Calgary and Calgary Expo! Enjoy!
Visiting Calgary was more than just a convention experience for me. When I wasn't at the con, I was sightseeing all of what Canada has to offer, and let me just say, I was not disappointed.
The weather was incredibly fickle, as it usually is for Spring anywhere you go. One moment the sun would be shining and then the next it would snow. Cloud cover hovered in most of my travels, including Banff, which made it hard to see the mountains looming over us as we drove. Seeing the snow on the frozen Lake Louise, ice in the waterfalls of Johnston Canyon, and the rolling greenery over the vast countryside honestly still made the trip worth it.
After a $400 plane flight and six hours in coach from Phoenix and Washington, I could not believe I was in another country that felt like a whole other world outside of Arizona. When the con started, I quickly realized I did not give my cosplay line up enough consideration. Walking around outside in a sleeveless and strapless dress one day and a pair of shorts the next wasn't my smartest move despite looking up the temperatures. Even my full catsuit didn't quite keep me warm enough in the rain that fell on day 3.
I am so grateful for the people I wandered with and met as well as the incredibly fun show for distracting me from my poor costume choices! haha Especially a huge shout out to Dorothy Thicket Cosplay for looking out for me while I was there!
For only $60 American, you get your typical 4 day event pass to one of the largest Comic Cons in Canada. Running right behind Phoenix Comicon, and only beat by about 6,000 people, Calgary Expo has been in the top 5 conventions! It definitely did not disappoint, and with the incredible lineup of celebrity guests including Billy Dee Williams, Candice Patton, Jeremy Renner and more. They also had three buildings of vendors, artists, and panels, a huge space of outdoor food trucks, photo spaces, and cosplay hangouts, and plenty of parking for each attendee and then some, there was something for everyone whether you are an active con-goer or not!
I say this about pretty much every con I go to now because I have been having the most fun the last year onward since early 2014, but Calgary has been one of my favorite cons yet! I met SO many new friends, was invited out for more future cons, asked to partake in future group cosplays, and invited out just to visit and hang out! I could not believe just how fun and down to earth the Canadian cosplay scene was, it was incredible!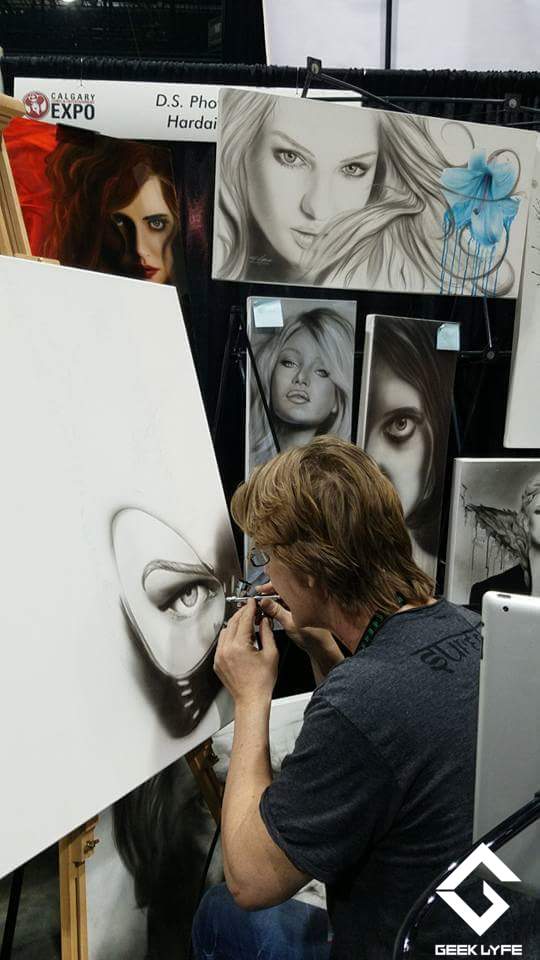 Outside of my poor costume choices and lack of proper winter clothes, my only complaint would be the event security. In my pop star Ahri Cosplay, my shoes have always given me trouble. I was able to last all of day 2 and in the last half hour, I found a completely unoccupied bench. So I hobbled over in my sore feet and lay across it. I took it over so my sore feet could rest as well as my back from the 9 tails I had been supporting all day. My friends took my shoes so I wouldn't have to worry about them and went outside to get service to call our ride. Twenty minutes later, I heard my name and I turned to see my friends at the entrance of the door. It took me 10 minutes to hobble 20 yards without shoes from soreness and swollen feet to get to them because an event security staff wouldn't let them come in and bring me my extra pair of flats to walk in. We all thought that was incredibly ridiculous and actually had extra security called on us because it took me so long to walk barefoot to them.
While I understand that they were doing their jobs to abide by the convention close times, I still felt as though this was a bit of an over reaction to friends bringing someone their shoes so they could all leave together. I will say that this was really the only mishap with security I had, all other experiences were pleasant and professional!
Calgary Expo, I would say, the event was well-organized, well-staffed, and had an incredible turn out! Kudos to the show runners!
If you are looking to satisfy that adventure bug, experience a different convention scene with different artists and vendors, and a truly warm welcoming to a whole new cosplay community, giving Calgary Expo 2018 is going to be well worth that money exchange rate and hour plane flight! Just make sure you pack accordingly with the weather and i do recommend space bags for larger winter wear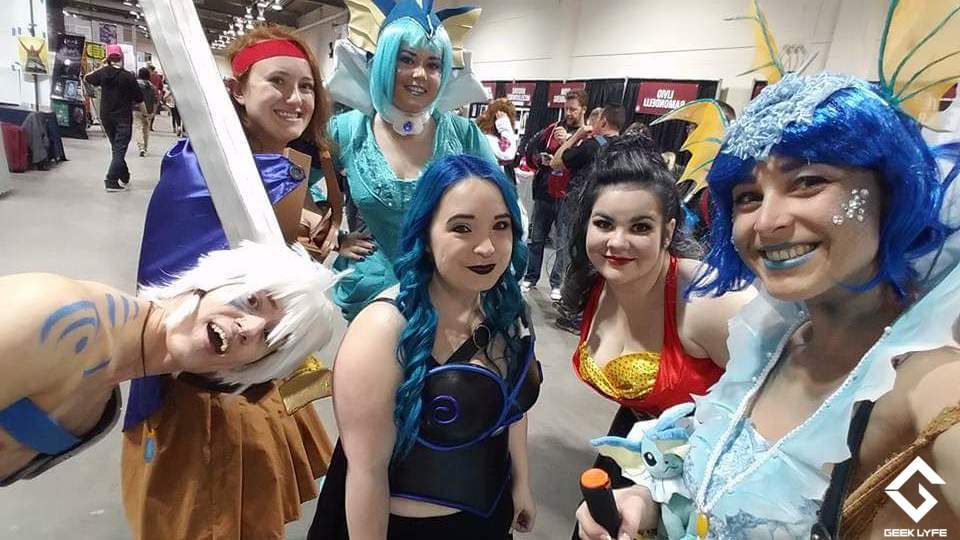 We want to give a huge shout out to Calgary Expo for giving us press passes so that we might cover this event! It was fantastic, the country was beautiful, the people were wonderful and I can not recommend this convention enough! Check out more information at their website!