By James Ramos
The sunny state of Arizona hosts a flourishing cosplay community who cosplay for a cause. People from all walks of life gather throughout the year to celebrate their love of their fandoms. There is no wrong way to cosplay, and there are as many reasons to do it as there are people who do. For some, it is a means to give back to their community. 
One such group is the Arizona Avengers, an all-volunteer-based charity organization whose mission, according to their website, is to, "make the world a better place by giving back to the community, spreading positivity, and enriching the lives of others through [their] costuming, commitment, and dedication to service." 
"Working with the [Arizona Avengers] has allowed me to do things that bring smiles to children's faces," says Nick, a member since ??? "The [Arizona Avengers] allows me to be the good guy/hero that most of us wanted to be when we were all kids!"
For those that enjoy DC's roster of characters, the Justice League of Arizona has got you covered. Crystal, a member of the group, has been cosplaying since 2011. "My love for [cosplay] has grown deeper over the years," she says. She goes on, stating that the Justice League of Arizona "has grown and developed into something that I am incredibly proud of and proud to be a part of." 
"I choose characters that speak to me," says Crystal. "For me my main costume is Catwoman…She is what I refer to as an anti-hero. Not a villain but not a hero. Just herself."
What makes a person join one of these groups? For most members, the reasons are deeply personal. Says Nick, "I…got to see how well they [the Arizona Avengers] worked with children when they made my daughter feel like she was the most amazing cosplayer they had ever seen. The love they showed her allowed me to realize, 'these are the people I want to work with!'"
What does it take to be a part of a group like this? "I think to cosplay for charity you need to have a good heart and a giving nature," says Crystal. "You also need to realize it is hard work and like having a second job." It's not all fun and games, either, as Crystal elaborates. "There are hard days when you see children in hospital beds they never get to leave, and parents just wanting to see their child smile one last time."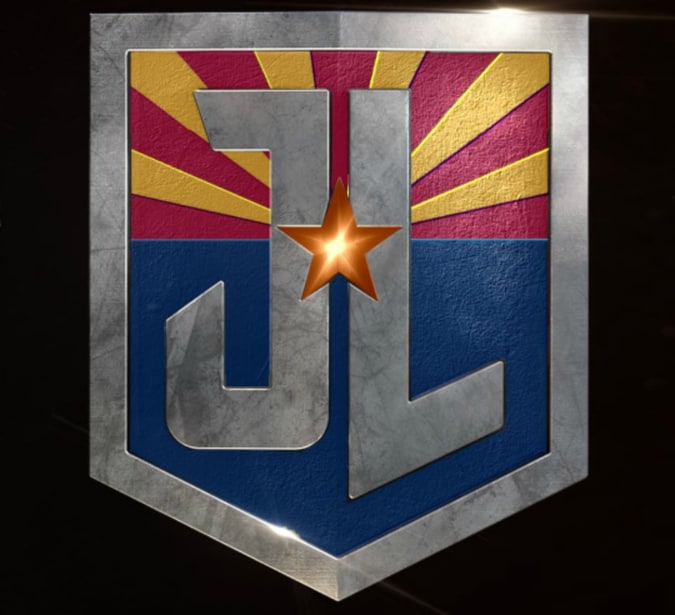 If you would like to have the Arizona Avengers at your next event, please shoot them a request at request.arizonaavengers.org. You can request an appearance from the Justice League of Arizona by filling out their request form at justiceleagearizona.com. 
Cover photo by https://www.facebook.com/jpoolsphotography/