Hey you guys! Tidesiren here once again. I wanted to take a stab at writing something a little different outside of my convention reviews and recommend a show in the arts. Twelve years ago, when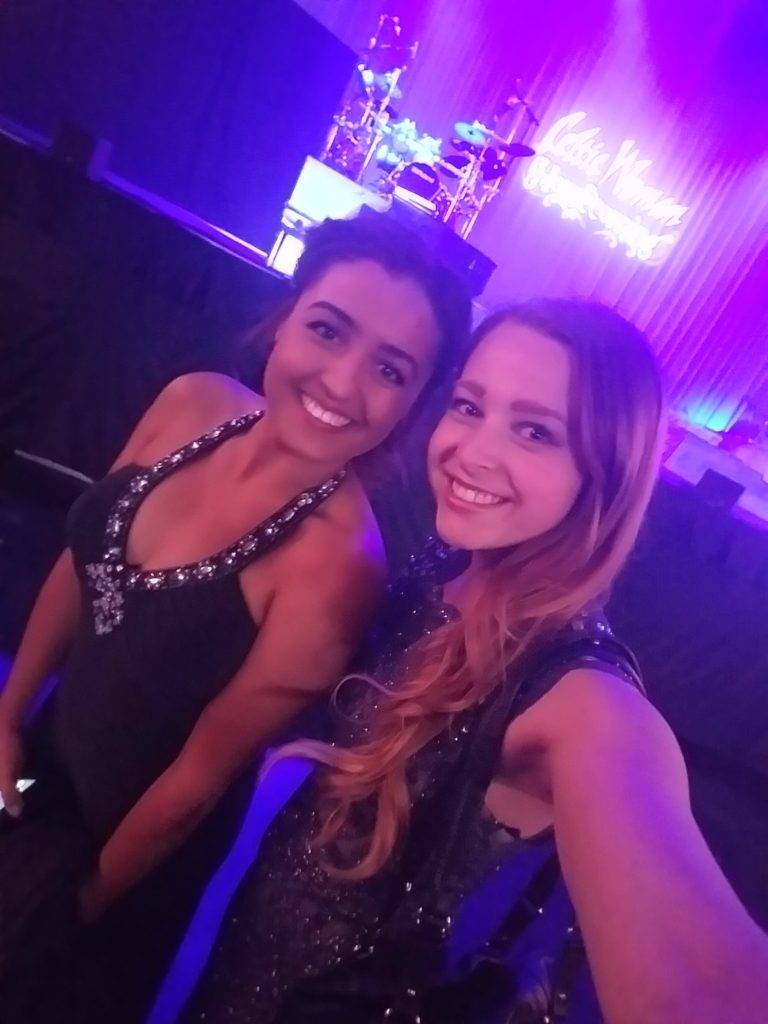 I was twelve years old coincidentally, I remember flipping through the channels on our old television to get to 03 to watch a VHS, and being caught up instead in a PBS concert. I was caught in a trance and ended up watching that instead.
Have you heard of Celtic Woman?
After over 25,000 road miles, through 89 cities in 43 states, in 2 beautiful countries and 89 incredible venues, they are in the middle of their 91st show of their 'Homecoming' North American Tour. After 14 years of musical amazement in theaters, Celtic Woman is still going strong and is a must for returning and new attendees of all ages.
After listening to their albums on repeat, and tuning into their shows on TV as much as possible, I finally made a dream come true by purchasing ground seating for their concert in Loveland, Colorado on May 24th. After telling my friend, Halle, about it she wanted to go too! So by January 5th, we already had plane and concert tickets bought for May.
After waiting over a decade, I wanted this to be a dream come true and Halle and I made plans to go all out. The day of the concert, I was awake at 6, at work at 7:45am, and on the three hour drive to Denver at noon.
When we arrived in the Budweiser Event Center, we turned even more heads as we were the only ones dressed to the nines! The average attire we saw was jeans and a t-shirt where most attendees chose comfort over appearance for the performance. Though we stuck out like a sore thumb, Halle and I were more than okay with our formal wear out of respect for the spectacle we paid to see.
With one 20 minute intermission, the concert went from 7 p.m. to 9 p.m. and let out at dusk. Walking into the arena was like walking into any stadium. The setup was actually quite informal with the stage on ground level and the stadium seating above. We were pleased that the chairs level with the stage were cushioned and we were pretty comfortable for the duration of the show.
And now for the show itself…
It was incredible.
Celtic Woman is comprised of four young Irish women—dynamic vocalists Susan McFadden, Mairéad Carlin and Éabha McMahon and the group's newest member, gifted violinist Tara McNeill—whose performing skills bring centuries of musical and cultural tradition to life. In concert, their angelic voices and instrumental virtuosity are accompanied by a robust ensemble that includes Irish dancers, bagpipers and a full band playing an array of traditional Celtic instruments, including bodhran, tin whistle, bouzouki and Uileann pipes- yes I had to look all of this up for spelling and description! The dresses were incredible, Tara McNeill's sparkling dress was definitely an eye-catcher in the stage lights, and songs like My Heart Will Go On, May It Be, and Danny Boy moved us over and over.
With music and costumes that transcend national and cultural boundaries to celebrate the timeless emotion of Ireland's centuries-old heritage, Celtic Woman combines the country's finest musical talents with epic stage production to present a uniquely inspiring live experience.
These displays are sonically and visually stunning in front of max-capacity crowds around the world, and having racked up cumulative ticket sales of over four million and performing for adoring crowds in 23 countries on six continents, they won't be stopping anytime soon.
But with how much traveling they do, they are never in a singular location for long, and with that, I highly recommend trying to catch one of their shows while they are in town.
As for Halle and I, we are planning on attending one of their local shows annually, and in 2021, we are taking a trip to Ireland to see the group in their home country, as those are the shows broadcasted on television from Slane Castle!
This year has been one dream come true after another, and there is still much in the plans!
Excited to share but until next time, happy cosplaying and have a great one!
Ciao!