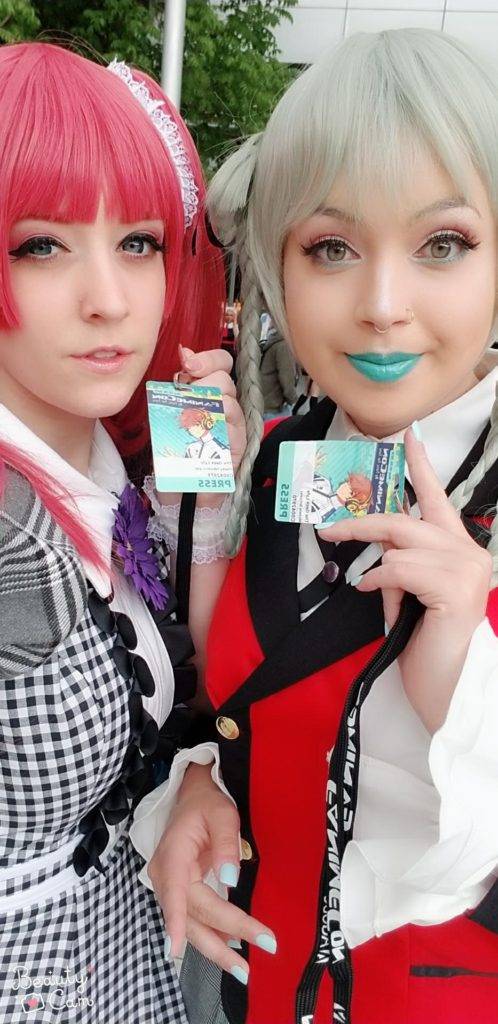 Fanime has been a convention I, Kinoko Cosplay, have been wanting to go to for many years, and sure enough, this is the year I finally went along with Q-Ki Cosplay! It always seemed to have the perfect balance of chill times with friends, awesome cosplay, and of course: 24 hour programming. It wasn't until very recently that I learned that Fanime got its name by being a convention organized "By Fans, For Fans" and it is Northern California's largest Anime Con! I arrived late Day 0 but there was already a lively buzz of people around downtown San Jose's Marriott Hotel and Convention Center. I had the chance to explore the immediate area and was  surprised that the convention center was attached to the two main convention hotels, making it very easy to go back and forth from panels back to your hotel rooms. The convention center itself, although not very large, was still spacious, easy to navigate and had plenty of beautiful spots for indoor and outdoor photo shoots. The immediate area was also bustling with things to do! A nearby shopping center had many shops and food choices with a variety of price ranges. A quick 3 minute walk away would lead you to the metro where you could hop on and explore the rest of Downtown San Jose, like their Japanese district.
The con itself was a lot of fun! Con-goers of every kind from hardcore cosplayers to families seemed to be smiling and having a great time. The low-stress energy made me remember why I started going to conventions in the first place! Both the vendor hall and artist alley catered to all types of anime and pop culture fans. The enormous game room was also the perfect way to escape the busy convention, whether you were trying to get down on some Dance Dance Revolution or other Japanese arcade games into the wee hours of the night. All panels were fan run and even though I only went to a few, every panelist/host that I saw was always super excited and passionate.
Fanime in general was just like any other convention, but I think all of the attendees and participants are what makes it extra special. It's a perfect con for hanging out with friends; old and new!
Pros
– Awesome community
– Lots of things to do around the immediate area
– Well organized
– 24 hour programming
Cons
– The one thing I noticed was that the only things that were 24 hours was the game room and anime
streaming, not actual panels or events