The SuicideGirls are a group of powerful women who highlight alternative beauty by showcasing their tattoos, piercings and more. Their efforts have made leaps and bounds of progress in the modeling industry as their sheer talent and hard work could not be denied.
Over the years, they created a fantastic event called the Blackheart Burlesque that features a number of SuicideGirls who travel around the world to perform for fans. We have gone multiple times and each show is better than the last. Our homie and staff member, Saint, recently got the chance to talk with Missy Suicide who is the co-owner of the SuicideGirls.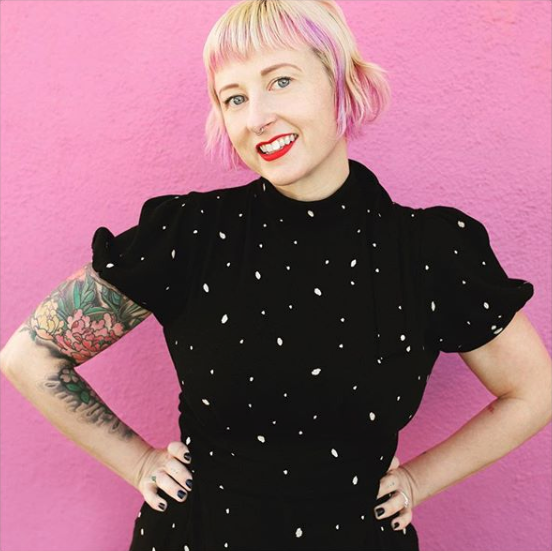 Saint: How long have you been doing SuicideGirls and Blackheart Burlesque?
Missy Suicide: I started the SuicideGirls almost 17 years ago, and I started doing the Blackheart Burlesque in about 2013, so five years!
Saint: Right on! By doing this for so long, you have obviously watched a lot of shows come and go. How long would you say it takes from concept to creation for the production?
MS: We have it worked out pretty streamlined now. I work with Lyric who is our creative director and fellow SuicideGirl. She is not only a performer but also the choreographer as well. We go over a new idea for a number. We find the song that we like and then she spends the next few days planning the routine while we pick out costumes. After that, we put in three or four girls, then she hammers it out for a week or two.
The process is pretty streamlined at this point. So when adding new numbers, we can usually know within a week or two if it'll work or not.
Saint: That is pretty cool! What would you say is your personal favorite skit in the Blackheart Burlesque?
MS: That is so hard since every tour there is always something unique and new. However, my all time favorite is the Planet of the Apes skit. My new favorite is the Deadpool one!
Saint: That is awesome! Do you stick with pop culture that is more modern?
MS: Yes! So all of our skits relate to pop culture, whether it is modern or classic.
Saint: That is so fun! I can imagine that it must be quite the task to prepare for a Blackheart Burlesque performance. What is the training like for a dancer?
MS: We have three weeks of rehearsal and then we go out on the road. It is about eight hours a day for four days a week of rehearsal. It is an undertaking for sure! Haha. After five years, we finally have a good system going that allows us to move forward at a great pace.
Saint: I can't help but notice that during the Blackheart Burlesque shows you often have performers go up on stage and sing or read poetry. This shakes up the normal burlesque flow. Who decides to put in these skits? Is it more so the performers who volunteer or the director?
MS: We work with each individual girl to see what their skill set is. After that we determine what would be a great addition. For example, in a recent performance, we actually had a group of girls perform on a song together where they sang and rapped with original verses for Handmaiden's Tale. That was pretty exciting! We are with the girls and we work with them on what they want to do to see what would be best.
Saint: That is really cool! So you try your best to tailor a performance for each girl that way they all get their own time to shine.
MS: Exactly!
Saint: If you were to be put on stage for your own performance for the Blackheart Burlesque, what would your ideal skit and song be?
MS: Oh man! This is a difficult one. Assuming that I would be as talented as the girls we have perform, I would probably want to do a Storm inspired skit because she is my favorite!
Saint: Is there a particular song you would have with that?
MS: I would get with the the song writer that we normally work with to create an original song that is inspired by the character and the comics.
Saint: That would be so cool! Hopefully we can look forward to seeing that become reality some day!
MS: Haha, yes!
A photo gallery from a previous SuicideGirl Blackheart Burlesque performance in Arizona.
We want to give a huge shout out to both Missy Suicide and everyone at SuicideGirls for everything they do! They are wonderful in every single way and if you have never attended a Blackheart Burlesque show, you need to go! Don't walk but run to the show coming to your town soon. You can check out our review and gallery soon or head on over to http://blackheartburlesque.com/ to find more information!