Real Talk: SuicideGirls Blackheart Burlesque 2018 is Their Best Show to Date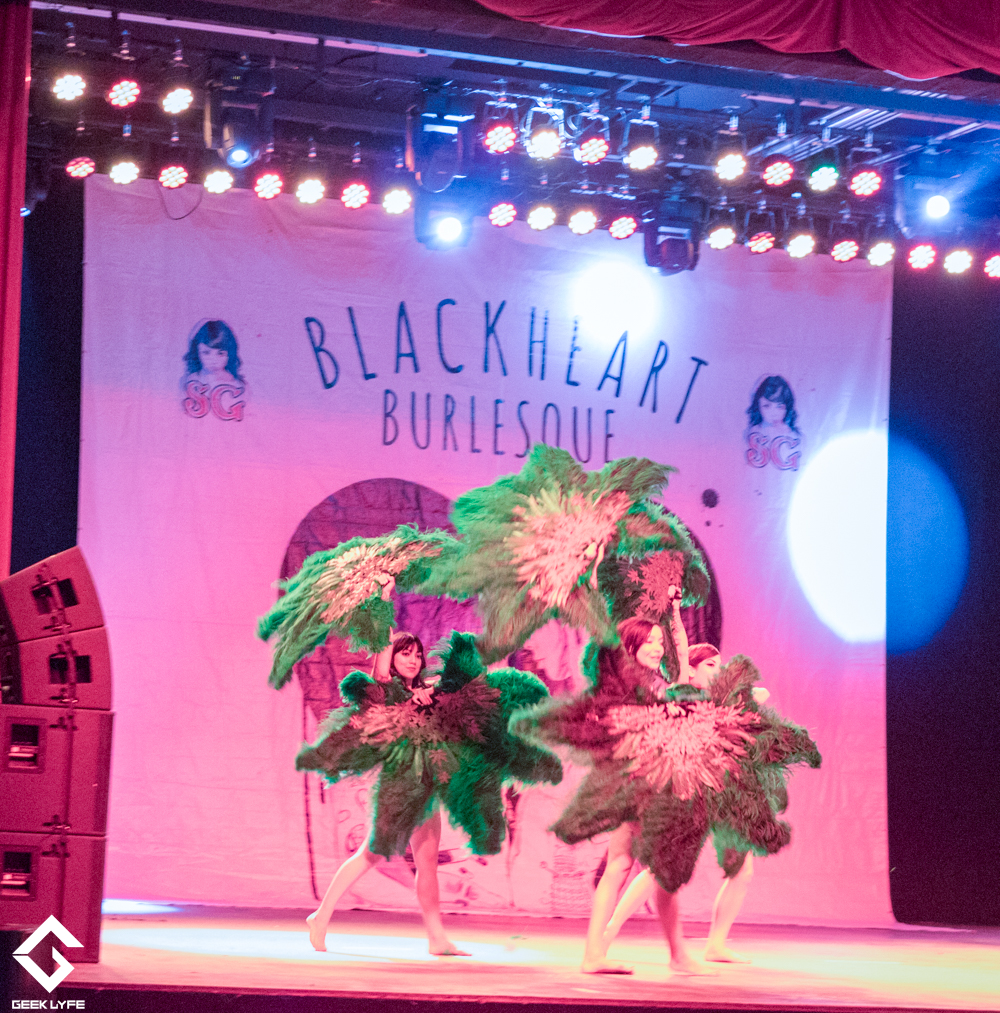 To make this article short and sweet, you need to drop what you are doing and snag tickets to the SuicideGirl's Blackheart Burlesque show when it comes to your town. If you are unfamiliar with their brand, the SuicideGirls are a website focused on celebrating the beauty of alternative models. We have interviewed Missy Suicide, who is the owner and founder of Suicide Girls not once, not twice, but three times! She is always a delight and I highly recommend you check out our Q&A with her! Every year, they put on the Blackheart Burlsesque, which features several of the Suicide Girls in an unforgettable show that travels around the globe.
When you think of a burlesque show, you think of beautiful women removing their clothing to a song or skit. Their shows obviously do this but then raise the bar by various notches. Not only do they have an incredible soundtrack, but they also take multiple fandoms and add their own sexy twist, and have the crowd participate as well.
This is my third year attending and I have loved every show I have seen thus far. The reason this one in particular was exceptional was because of two new acts. One of them was by a performer who sang Back in Black by the late Amy Winehouse and killed it with Rolling Deep by Adele later in the show. Obviously watching beautiful women dance is entertaining by itself, but then to see that these women have amazing talent is captivating to say the least. Of all the performances of the night, I found one of the SuicideGirls reciting Edgar Allen Poe's The Raven in it's entirety on stage from memory and while stripping to be the best performance. That act was completely unexpected and was breathtaking, I was almost offended that she stripped since she was so great at reciting the poem. I felt so unworthy to even be a witness of the performance and I should be the one to strip while she remains pure and given gifts of praise!
Prior to show time, they held a VIP meet and greet which could be experienced for an increased ticket price. For the VIP experience, you got to meet the girls and get a poster signed by them. There was both standing for general admission and seats available for those who paid for it. Despite standing, it did not impact my appreciation of the event.
These girls pour their heart and soul into their work and it shows! I recommend attending if you get the opportunity. It is money well spent and can be enjoyed by everyone! Be sure to check out more information about the SuicideGirls and Blackheart Burlesque at http://www.blackheartburlesque.com/ Be sure to check out our previous Blackheart Burlesque photo galleries here and here!