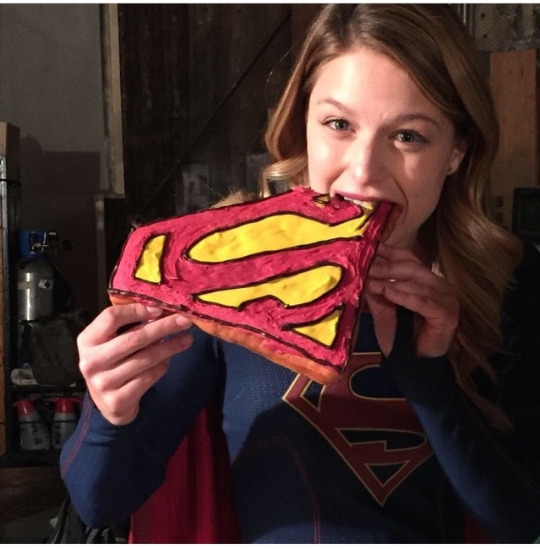 Supergirl Gets A Full Series!
The new series stars Glee alum Melissa Benoist as Kara Zor-El, who escaped Krypton amid its destruction years ago. Since arriving on Earth, she's been hiding the powers she shares with her famous cousin. But now at age 24, she decides to embrace her superhuman abilities and be the hero she was always meant to be.

Supergirl hails from Arrow and Flash executive producer Greg Berlanti and The New Normal's Ali Adler, who will write and executive-produce with Arrow and Flash boss Andrew Kreisberg and Sarah Schechter.
If you're anything like me, then you are more than likely already setting your DVR to record this show so that you never ever miss an episode. Flash and Arrow have both been incredible with Arrow's third season coming to an end and Flash's debut season also closing. Both gave us epic moments this season and there is little doubt in my mind that Supergirl will do awesome as well.
Even more exciting is the fact that despite Flash and Arrow being on the CW while Supergirl is from CBS, Executive producer Greg Berlanti has already stated that all three are in the same universe. Can we expect cross overs? I think so! Tom Welling as Superman is already going to appear in our Defenders of Star City and Coast City so there'd be no reason for Kara not to join the party!
What do you all think of the new Supergirl show? Post in the comments below! 
Quote via