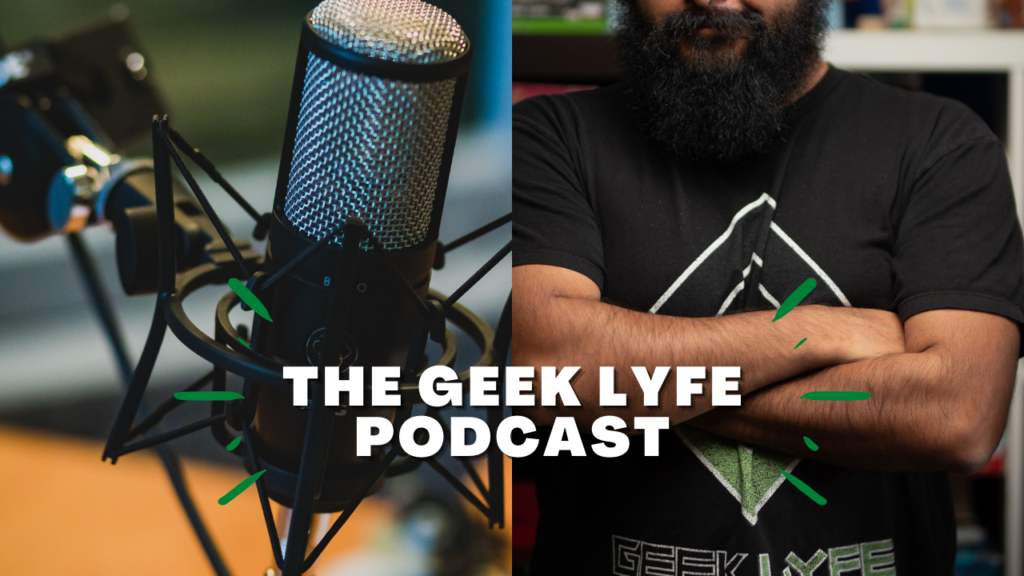 The Geek Lyfe Podcast Is Live!
Every Sunday night I sit down with a different content creator and discuss their life, passions, and career. My heart is so full getting to talk with such wonderful human beings and share them with my community. To date we have interviewed Entrepuner Eliana Murillo, Life Coach Harry Lopez, Cosplayer That Girl Krash, Event Organizer Jetset, Twitch Streamer KawaiiFaceMiles, and Scientist Celesmeh. Every single interview has been such a blast!
However, I know not everyone can make the Sunday night live show held at 4:30 PM PST on my Twitch channel or sit down at their computer to watch the interviews on YouTube. To assist, I've went ahead and uploaded various episodes to various music platforms so they can be enjoyed in podcast form. Thus launching The Geek Lyfe podcast!
Every Tuesday I'll be releasing a previous interview for your audio pleasure! To date, The Geek Lyfe podcast can be found on Anchor, Spotify, Google Music, and Pocketcasts. I hope to get this podcast to every platform in the near future but for now, I hope you enjoy it!