The Geek Lyfe Takes On Emerald City Comic Con!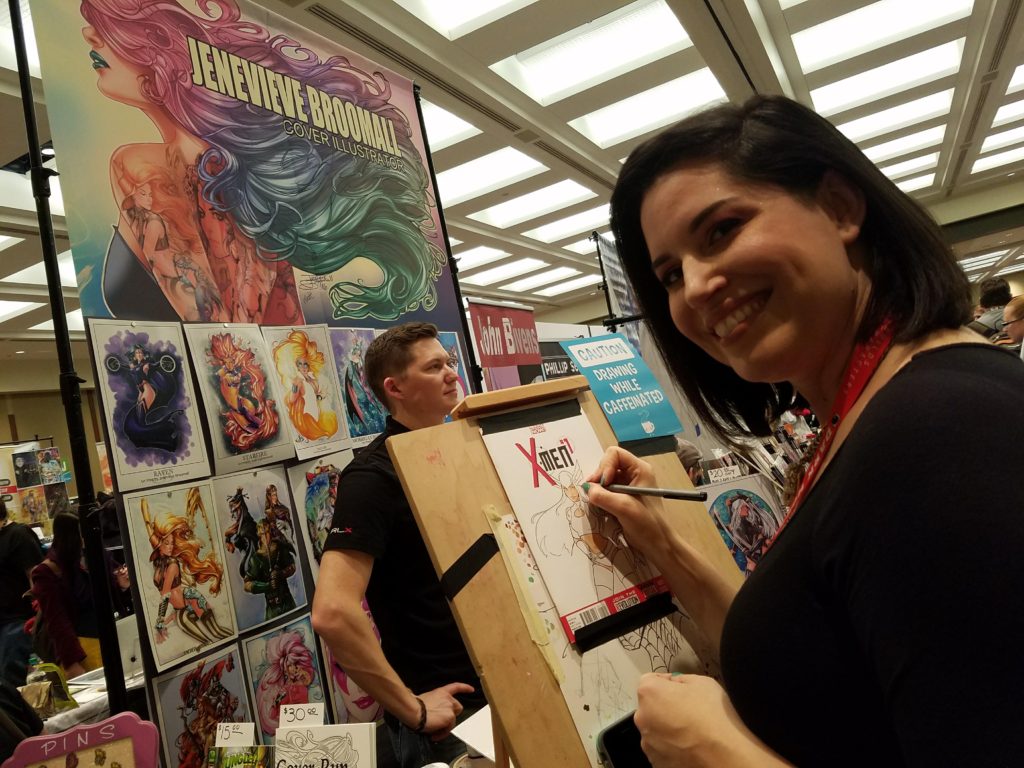 Hey guys, Tidesiren here! After years of waiting and trying to plan to attend Emerald City Comic Con, I finally got to go to this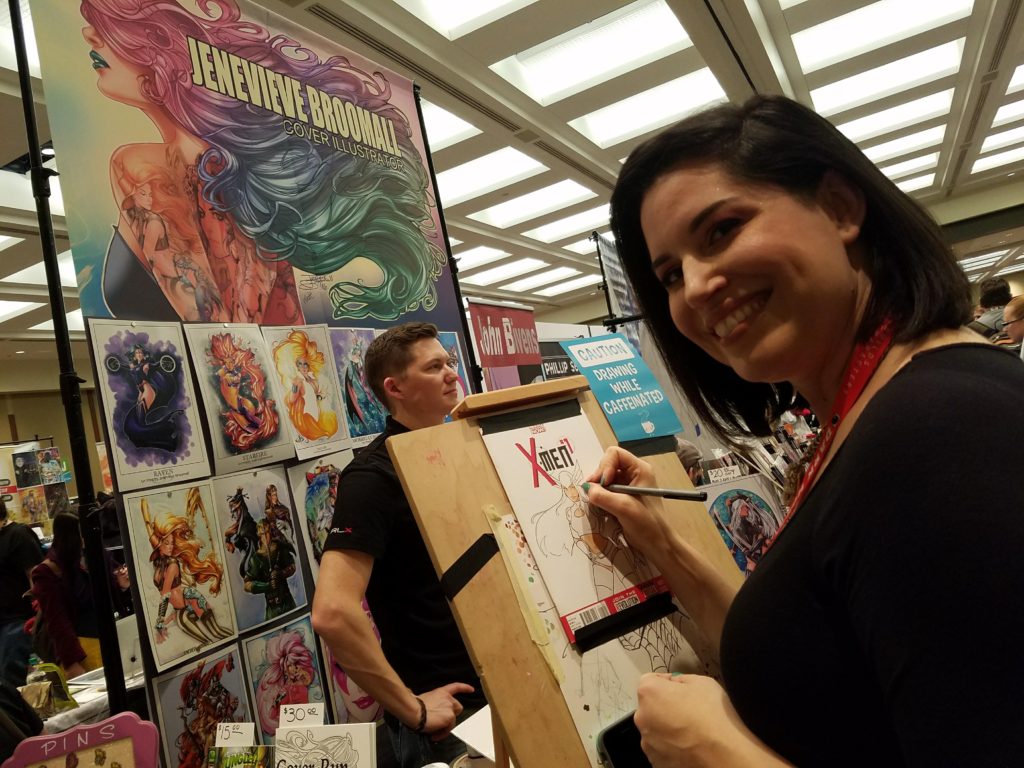 event and represent The Geek Lyfe with Deegan Marie Photography! This means a lot to the team as a whole because every year we have applied as press and have been denied until 2018! We are so proud of our progress and so grateful to ECCC for granting us passes!
Emerald City Comic Con is held in downtown Seattle at the Washington State Convention Center. Standing six levels tall, the convention center held two vendor halls on either side of a sky bridge. It contained multiple cafes, food courts, an entire floor dedicated to family friendly and youth oriented activities as well as a floor dedicated to the artist alley, cosplay corner, and panel rooms! For those who love photography and enjoy being photographed, there was a lovely garden area and so many other aesthetically pleasing areas next to the main entrance of the vendor hall.
This was one of the biggest convention centers I have seen, and the moment I started to understand the layout the convention was over! Even with as much ground I covered during the weekend, I still never was able to cross paths with Deegan! I do know she had an absolute blast hanging out with our AZ friends like Game2Hype, Horsemen Of, Shannwich, and more!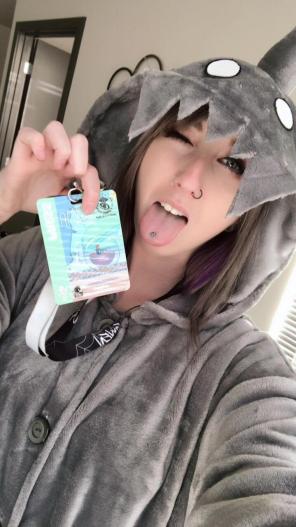 ECCC has been such a powerful force in the convention community for years and it shows. They have an incredible staff, reliable security, and it did not matter who you spoke with, everyone knew how best to help you resolve any issue. Their guests were top tier with Billie Piper, Christopher Lloyd, David Tennant,  Felicia Day, and so many more!
I was greeted with the familiar faces of Alex Halcyon, Eurobeat Kasumi, Reagan Kathryn, Flying Frog Illustrations, Alicat, Zabracus, Going Postal Cosplay, Ginny Di, and Raineemery, as well as new faces such as Animania, Accent Kisses, Nakiamac, and Sparrowstorm cosplay, Michelle Harrison, Jason Faunt, and Steve Cardenas! I was able to hug each of these friendly faces and bring my grandpa along too! He was absolutely gobsmacked with the attendance as well as the sight of the amazing costumes people wore!
A word from Deegan:
ECCC was a great convention! While I wasn't a fan of the convention center layout itself, the interior and exterior was absolutely beautiful! So many wonderful areas for photos. Seattle definitely brought some serious cosplay as well!
This event was a lot of fun to attend as it had a little something something for every member of the family of all ages and every genre of comic con culture! I would most certainly encourage getting your pass for ECCC 2019 as soon as you can as they sell out very quickly and it is definitely worth the investment and starting to plan right away! Their dates for next year have already been announced, which are March 14th-19th, so jump on the opportunity while you can!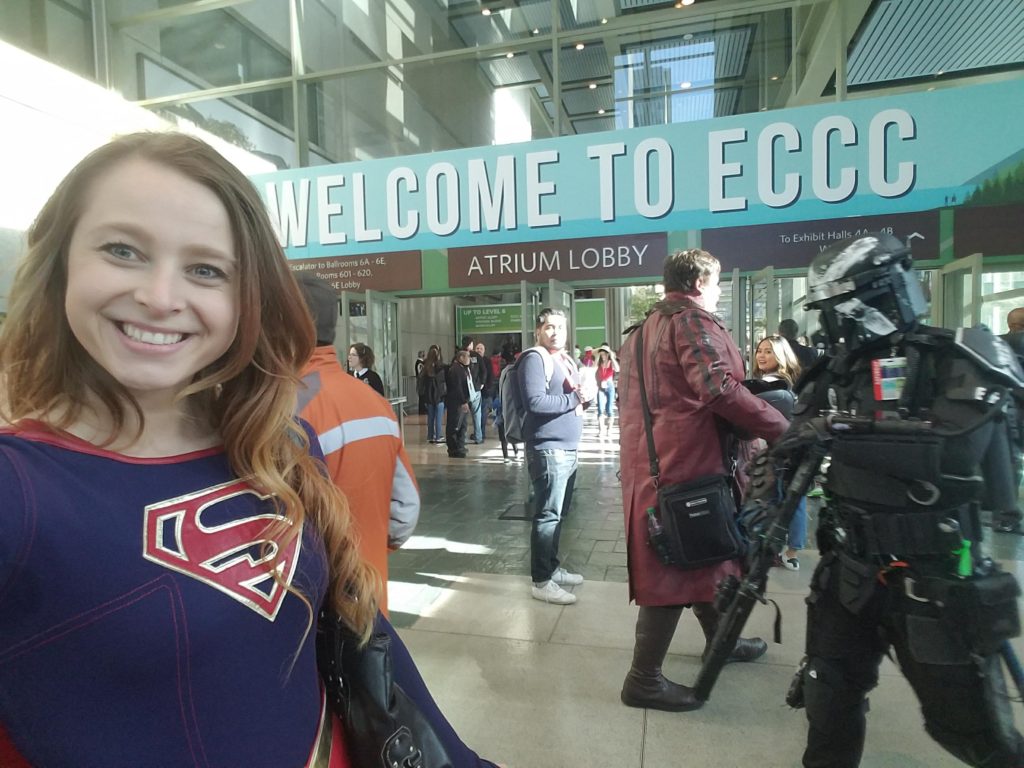 Also, I wanted to give a special shout out to Steve Cardenas and Jason Faunt for inviting me to hang out with them during the weekend! Be sure to check out our interview with Steve! Also make sure to follow them! You guys rock and I cant wait to see you at the next show! For more information on Emerald City Comic Con, check out their website!
Well, til next time, kisses and happy cosplaying!
Ciao ❤ Tidesiren
Photos by Deegan Marie Photography and Tidesiren