Recently, Crunchyroll  released the news of their English cast of "The Rising of the Shield Hero," which is Crunchyroll's first simultaneously launched dub title.
The subtitled and dubbed episodes will go live on Crunchyroll on January 9, with new episodes airing every Wednesday.
The Rising of the Shield Hero is based on the light novel of the same name. It is a Crunchyroll co-production with Kadokawa.
English Dub Cast List
Naofumi Iwatani – Billy Kametz
Raphtalia – Erica Mendez
Filo – Brianna Knickerbocker
Ren Amaki – Alan Lee
Motoyasu Kitamura – Xander Mobus
Itsuki Kawasumi – Erik Scott Kimerer
Iwatani Naofumi, a run-of-the-mill otaku, finds a book in the library that summons him to another world. He is tasked with joining the sword, spear, and bow as one of the Four Cardinal Heroes and fighting the Waves of Catastrophe as the Shield Hero.

Excited by the prospect of a grand adventure, Naofumi sets off with his party. However, merely a few days later, he is betrayed and loses all his money, dignity, and respect. Unable to trust anyone anymore, he employs a slave named Raphtalia and takes on the Waves and the world.

But will he really find a way to overturn this desperate situation?

The curtain rises on a fantasy adventure about the rise of a man who has lost it all.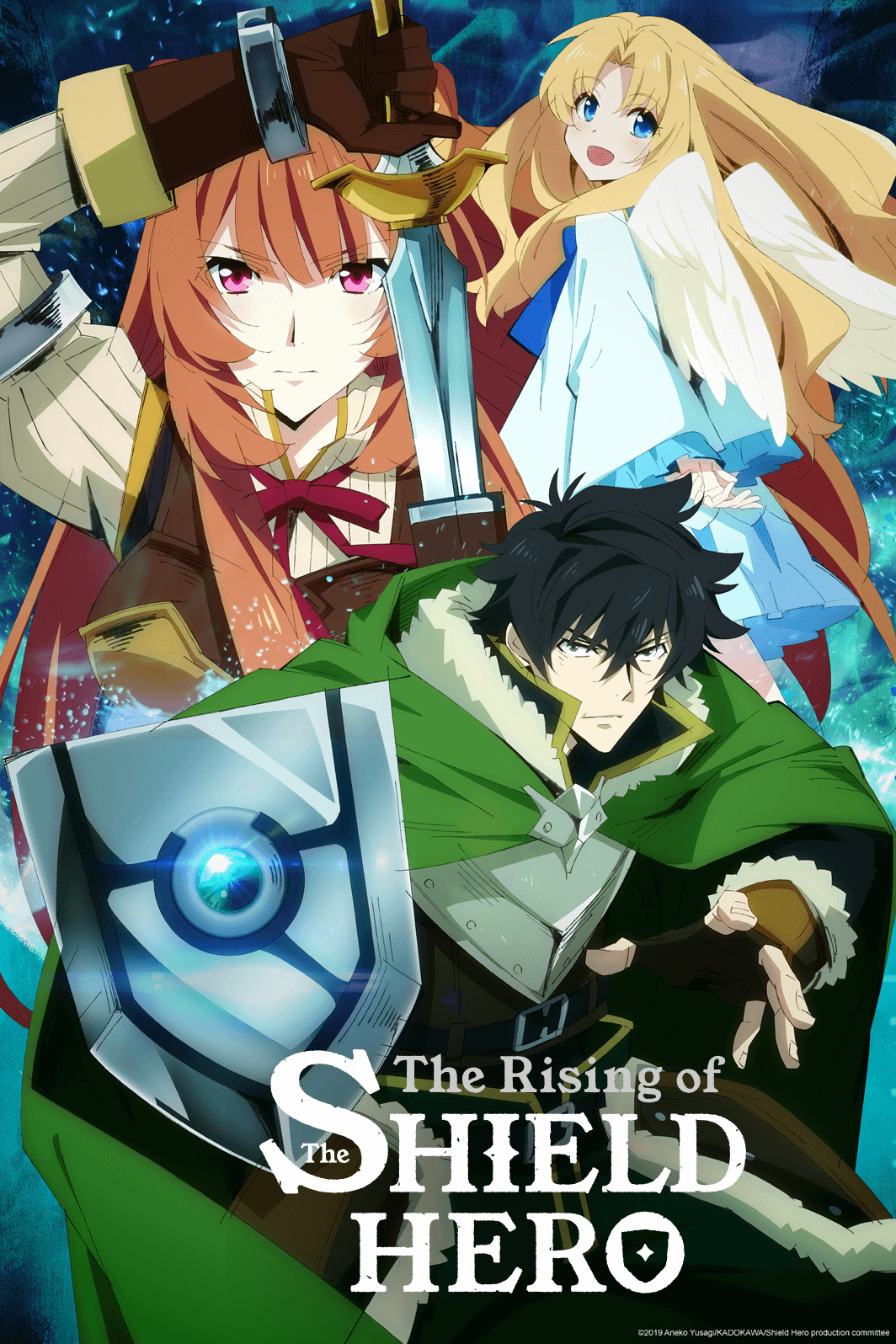 Find out more about the series at Crunchyroll!
If you'd like to further support The Geek Lyfe, please share our content so that we can entertain more fine folks like yourself! If you'd like to go above and beyond, check out our article on all the ways you can help us grow, like Patreon!