Webcomic – Luke Skywalker to the Rescue!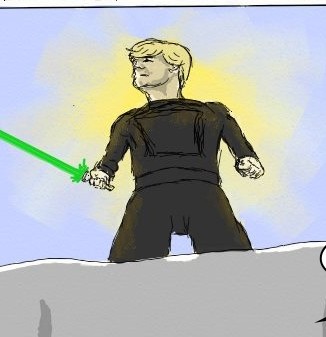 Webcomic – Luke Skywalker to the Rescue!
With all of the Fallout content that's been coming out over the past few weeks, I thought I'd break the tradition and do something a little more… Battlefront related.  I got my inspiration for the following webcomic when I was playing as a Rebel in the Battlefront beta (I've been working on this for a while..) and I watched an ally controlling Luke Skywalker get stepped on by an AT-AT walker right in front of me.  Needless to say that all of the lasers intended for him were promptly directed towards me.  Watching that almost made me wish EA would release Jar-Jar as a playable hero so that I can record him getting stepped on by a walker and rewatch it every night before I got to bed.  Anyways, hope you enjoy!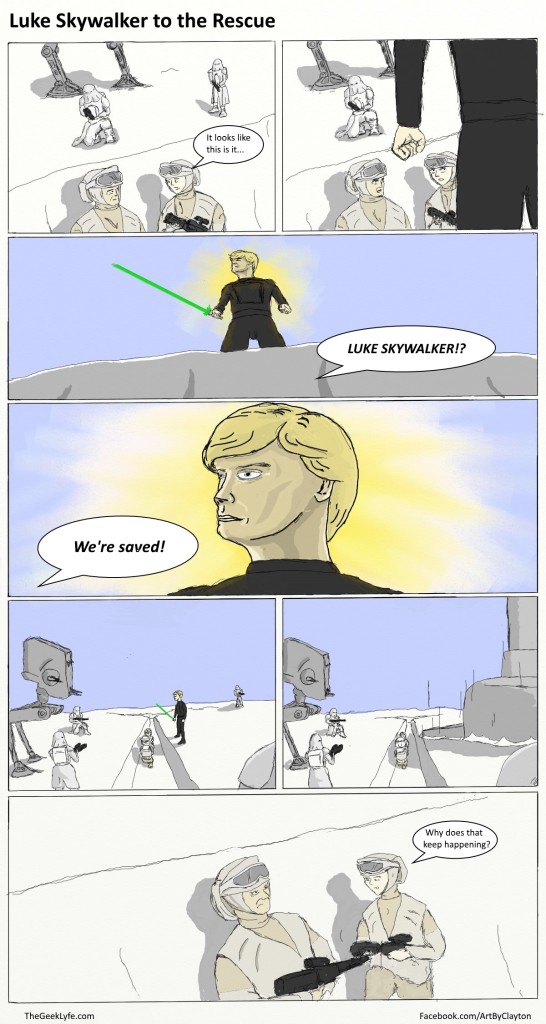 If you enjoyed this, stay tuned for more webcomics to come!
If not, stay tuned anyway.  Maybe you'll like the next one more!