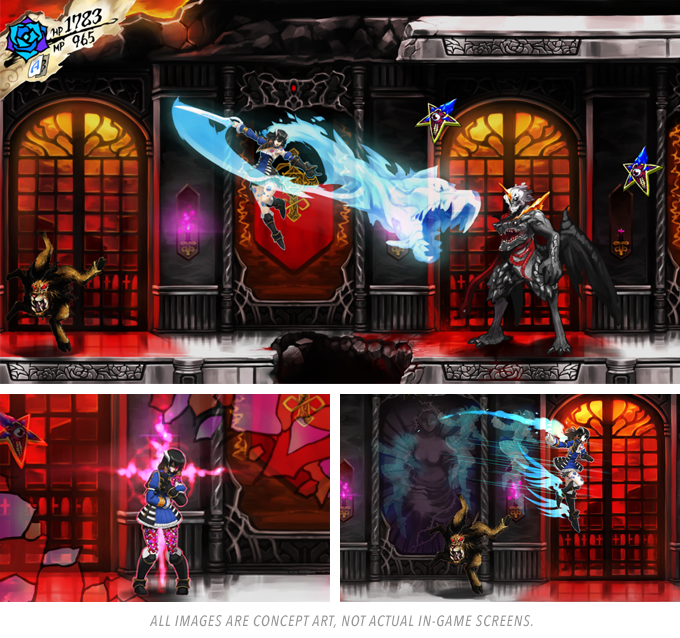 Castlevania Revived On Kickstarter
Earlier today a Kickstarter launched, it's goal was $500,000 in a month's time. In the span of a few short hours it has reached over $1,000,000. What is this Kickstarter? None other than Bloodstained: Ritual of the Night made by Koji Igarashi aka IGA. His design touch is iconic with games such as Symphony of the Night, Dawn of Sorrow and Super Metroid.
Konami, current owner of the Castlevania series has attempted to modernize the franchise but has fallen short over the years and now it seems as though they have little interest in doing anything more with it. Meanwhile IGA has started Bloodstained: Ritual of the Night which promises to be everything gamers loved about previous games he has worked on.
Just looking at the artwork available in the KS page, anyone can tell that it is heavily influenced with the gothic horror that is Castlevania. Details released on the main story reveal the main character to be Miriam who is an orphan, cursed and has to fight through a castle filled of monsters. They've decided to go with a 2D classic side scroller. This choice was made for "both financial and artistic reasons.". Some gamers may be turned off by the refusal to go 3D while others(like myself) can not wait to play an awesome 2D platformer.
Currently Bloodstained's launch date is March 2017 for all modern consoles and PC. Although the game is already funded(twice over at the time of this article) you can still pre purchase the game for $28 on their Kickstarter page.(Speaking of which, I've gotta grab my wallet)
Check out more info on Bloodstained: Ritual of the Night by checking out their Kickstarter page! Image via