New Shirt: BITCH I'M SUGOI Now Available!
If you have ever watched anime with English subtitles and Japanese dubs, chances are the word 'Sugoi' has been mentioned. Typically characters use this word to refer to objects or events that they deem are amazing or awe inspiring. What is more awe inspiring or amazing than yourself? That is right, nothing! That is why we made our BITCH, I'M SUGOI shirt!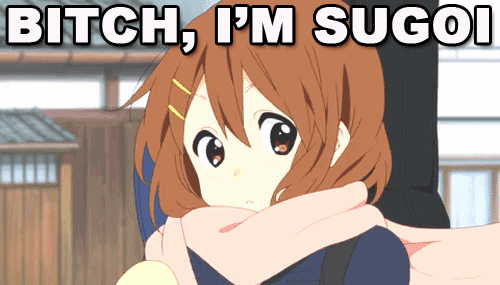 We decided to partner up with an incredible artist by the name of Sammie Scribbles to help create such a dope art piece. We highly recommend her as an artist, she worked hard, fast, and was very open to our crazy ideas. You can find more of her work and information here! We have included some work in progress sketches to show the design process up until the final product.
[Best_Wordpress_Gallery id="243″ gal_title="Sugoi"]
We really appreciate how hard she worked on this! Every single purchase goes to supporting us. With enough sales we'll be able to help fund our next project, convention trips, and even shirt designs! Doing fun stuff is a lot easier when the cost doesn't come from our own bank accounts!
If you'd like to check out and purchase a shirt feel free to check out this design and more at https://www.teepublic.com/user/thegeeklyfe!