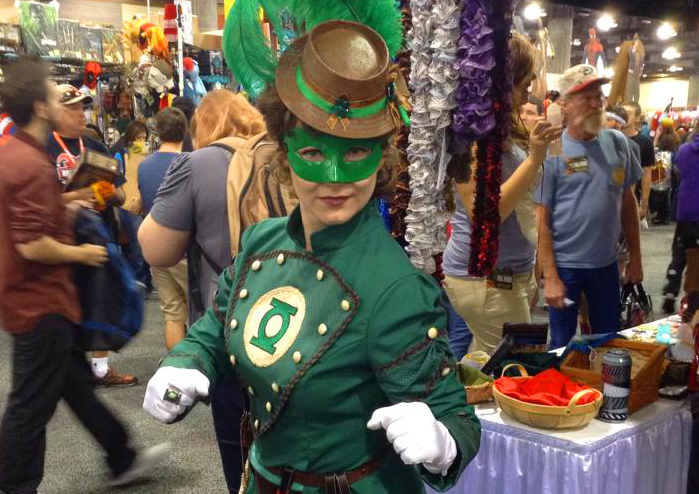 Tips To Survive Comic Con
Ah comic book conventions, a time for running around with friends, cosplaying or not, to view vendors, take photos with your favorite cosplayers, authors, actors, artists and attend panels of interest. Comic Cons are incredibly fun and every single one I have attended has brought me new friends, new experiences and unforgettable memories.
At the same time, it's one of the most taxing events of the year for me and my friends. For any new con-goers or even if you have attended a few in your day, here is our list of tips on how to survive Comic Con.
Never Underestimate The Value Of Good Shoes

I can not stress this enough: Make sure you wear good shoes. If you are thinking "Oh well I'll just go in flip flops, flats or any other type of foot wear that offers no measure of support" don't. Just do not do it. Keep in mind that the convention floor consists of concrete with a very thin layer of carpet draped over it. An hour into the convention and your feet will start crying. I made the mistake of wearing my favorite converse to my second comic con experience and it destroyed me. Even if Ivy Doomkitty herself came to me and was like "Hey, I think you're really cool. Wanna go dancing with me and then eat all the hot wings?" I would tell her "Hey! I'm a huge fan and I love and respect your work but I respectfully decline because I'm quite sure that one more step and it will kill me.".
Unless your cosplay requires you to wear low quality footwear then go with your most comfortable sneakers. The con experience will be enhanced ten fold because you are not attempting to plan out the routes to every destination with the least amount of walking.
Over-encumbered isn't just an issue in RPGs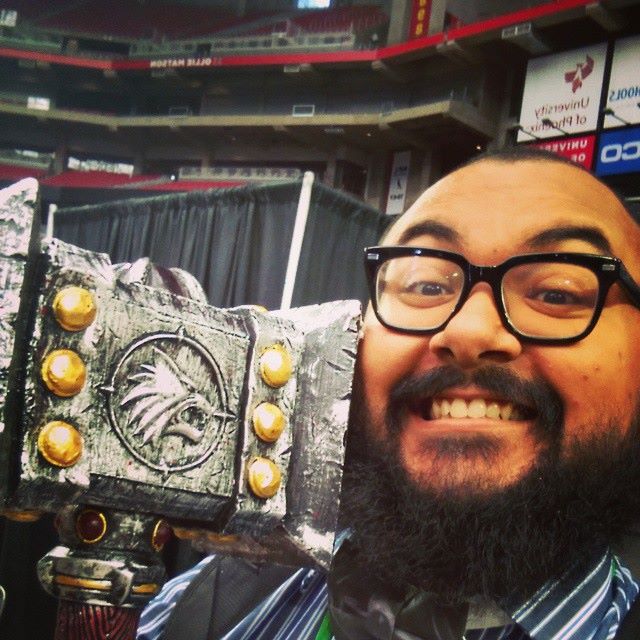 While at the con, you may black out on occasion and awake to finding money from your wallet gone and replicas of your favorite weapon from your favorite fandom in your hand, comics, prints, new novels signed by the author, food and water you're eating on the way to your next panel and on and on and on. Well my friend, I highly recommend you bring a backpack or some other sort of carrying case because you'll quickly become overwhelmed by all the merchandise. I made this mistake at my second comic con and it was a terrible experience. The con experience was awesome but as far as having to hold all the crap I bought all day long since walking to my car was way too far to be reasonable(Besides! If someone else saw a Doomhammer Replica in the back of my car, people would snatch it so fast! Rightly so.). Ideally, having a buddy who is designated to be the squire is the best, especially if you are cosplaying. Purses, messenger bags, satchels, bags of holding, backpacks, cargo pants with pockets for days are all great options!
Keep Your Cell Phone's Power Level Over 9,000
Cell phones are always great in emergencies, like if someone's injured, you lose a friend, or Nathan Fillion walks past you on the convention floor. Between taking pictures of celebrities or cosplayers, your phone constantly searching for signal, and all those mobile Hearthstone matches, a backup battery or power bank is essential. No one wants to be glued to a wall outlet or without a phone at such a spectacular event. A power bank is my personal favorite because even if your phone lasts all day, you can help out a party member who's losing juice. I recommend yelling, "Heals incoming!" With a power bank in tow, you can plug in your phone, place it in your pocket and keep trekking along Artists Alley.
Have a Skyrim-Worthy Quest Log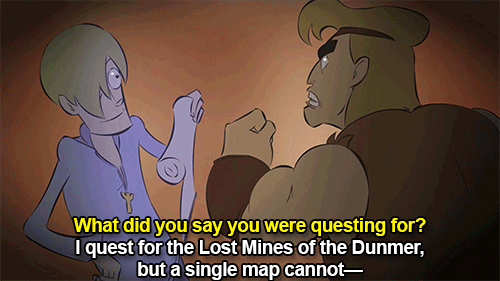 The frustration that comes along with finding out you missed an amazing panel is immeasurable. Before the event, taking a bit of time to look at online programming can save you a lot of hassle. Personally, when I write my schedule, I double (or even triple) up on time slots. It may sound terrible trying to choose between Star Wars, Firefly or Doctor Who panels, but at least you're not sitting in a crowded area of the convention flipping through page upon page of information only to overlook something you really might enjoy. This also helps you realize the best possible moment to break for lunch. Panels, signings, autograph sessions and browsing the floor can seem a bit daunting when you try to do it all, but knowing which events take priority and having options makes it a lot easier.
Quick Fixes for Any Armor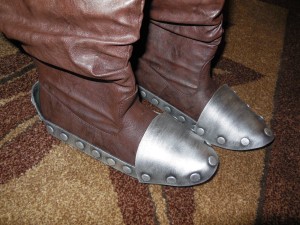 No one wants a piece of their costume to come apart during a convention. That's the sort of thing a cosplayer wakes up in the middle of the night in a cold sweat over. However, I always keep a travel sewing kit in my car, along with duct tape, super glue, and some extra velcro. Between those few things I can usually find a fix if something goes wrong. In fact, I had to fix part of my iron boots for my Link costume by the time I got to registration last year. However, that one simple fix lasted the rest of the convention! This one may not be useful to everyone, but it's definitely a necessity for cosplayers.
Cold Hard Pesos
Seriously though, you'll want to bring cold hard cash to conventions as opposed to card. There have been too many times where the wi-fi in the convention unfortunately went out and I was not able to purchase many many items that I wanted but probably should not have purchased. The only time I would advise against cash is with big ticket items. Those babies you find a way to make it work rather than carrying around a ton of cash. I doubt that you'd ever get robbed in a comic book convention but it's always better to play it safe. A good $100 in cash should take care of everything from parking, food and small trinkets.
These are just a few essentials to making your Comic Con experience the most fun and carefree. Stress and a good time definitely do not mix, so we're trying to kick that out of the equation like a bad party member. To make your Comic Con quest even more exciting, we're having a giveaway!
We're giving a lucky Geek Lyfer some items to put in their inventory!
One full weekend pass to Phoenix Comicon!
One Comic Con Survival Kit:
Portable charging device
Pair of insoles
Small notebook to keep your schedule in
Super glue and velcro
Bag to keep all the goodies in
To enter, find the post on our Facebook page featuring the link to this article and comment on it. For an additional chance to win tag a friend who doesn't currently like The Geek Lyfe and have them give our page a like!