Arnie Offers Fans Something to Look Forward to with Linda Hamilton Pic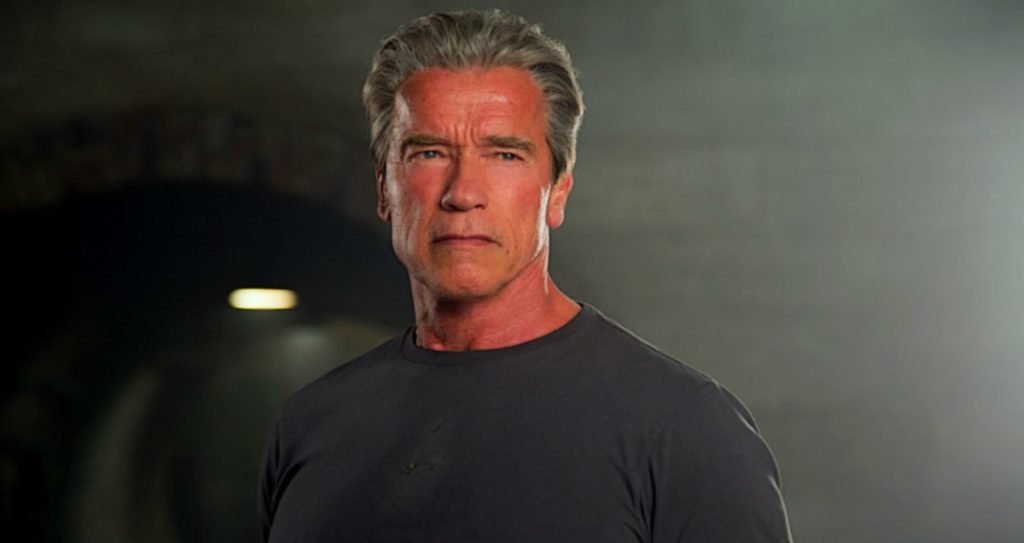 Arnold Schwarzenegger has been in a sharing mood of late, having just shared a photo of himself with Terminator 6 co-star Linda Hamilton. James Cameron hasn't been near the franchise for six years but is making a comeback as producer in the latest instalment, which is thought to ignore the plotlines that came after 1991's Terminator 2: Judgment Day, which many believe to be the best in the series. By taking this approach, the legendary director is giving fans an authentic continuation of his own story.
Sneak peek
In the upcoming movie, set for release in 2019, and which has brought on bought Deadpool (2016) director Tim Miller, it features a story by Cameron and Miller, with help from David Ellison. It will be Hamilton's first appearance in a Terminator movie since Judgment Day. Another recent photo gave fans a sneak peek of cast members Mackenzie Davis, Dani Ramos, and Natalia Reyes.
Just like old times
Arnie posted the photo of himself with Hamilton to commemorate his co-star's birthday. It showed the two of them on set alongside another photo of the pair from some years earlier in a very similar pose. The photo will undoubtedly be giving fans an air of nostalgia, as well as getting them pumped for the next instalment of the beloved franchise.
Faith in Cameron
The film comes shortly after news of Paramount Pictures cancelling plans to make both Terminator 6 and 7. The two movies would have followed the story that was told in the 2015 instalment. It wasn't a huge surprise that the studio decided to depart from that particular story and restart the franchise with Cameron on board, however. While he is in a reduced role this time around, it gave the studio the confidence it needed.
One for the fans
The Terminator franchise is one of the most beloved in movie history. While the numerous sequels didn't quite pan out as expected, they were made in the first place to appease a fan-hungry audience who just couldn't get enough. That's why there's been so much Terminator-related merchandise over the years. DVD sets have always been popular, of course, as have posters, books, and apparel. There have also been numerous video games such as Terminator Salvation and T2 online slots, with the latter available from LeoVegas casino via RealMoney.ca. You don't even need to wait for your bonus (including the 20 free spins pre-deposit) before you're thrown right into the heart of the action. And there's nothing that Terminator fans love more than action.
To a theater near you
Terminator 6, which may yet be given another title prior to release, was originally expected to reach theatres next summer but has since been pushed back to November of the same year, specifically November 15. While the blockbuster film is certainly highly-anticipated, it's set to be released one week after Kingsman 3 and just two weeks after Wonder Woman 1984. So, no matter how good a film it may turn out to be, it will be facing some very stiff competition.