Tidesiren Tackles Denver Comic Con (Review)
Hey you guys! It's Tidesiren again and this time I visited what Denver had to offer at Denver Comic Con! DCC is easily the biggest in the state so far and one of the largest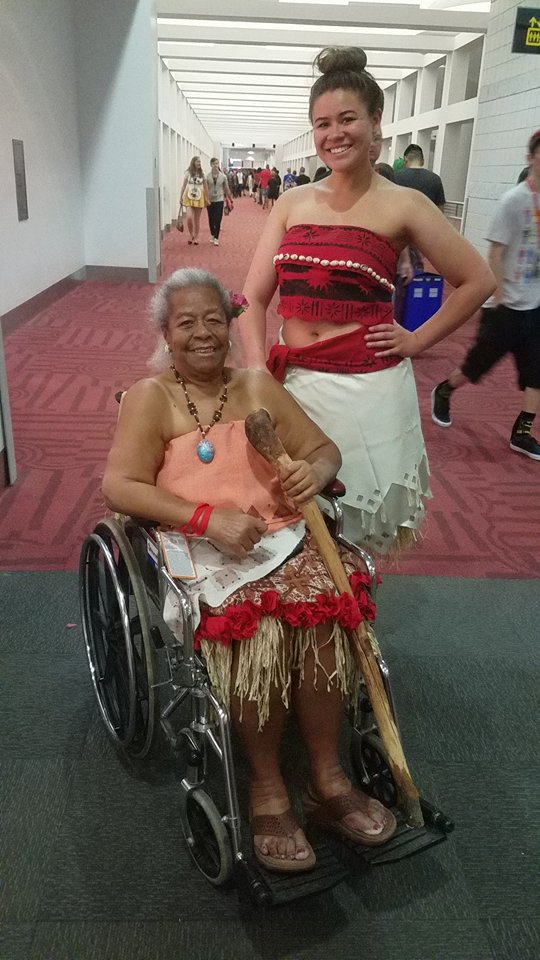 conventions I have ever attended! The price for a three day weekend was $82.50 at max and sold out weeks before the event. The ticket price is lower than conventions of similar sizes, which is surprising for a convention that reported having over 100,000 attendees! When traveling to Denver Comic Con I admittedly underestimated their quality and content. It was a pleasant surprise!
This con was considered a "Family friendly" event and had a dress code requiring at least bikini coverage for women and a firm weapons policy for anyone with realistic blades or guns. This is understandable knowing that an almost terrible event was prevented at another recent convention. With their guidelines on weapons and dress codes, there were plenty of security and convention staff to accommodate the masses flooding through each doorway.
As a cosplayer, I went as Captain Fortune which is a character from League of Legends. A major part of the costume were her signature guns which are obnoxious, large, and obviously fake. Though the restrictions were high and the weapons policy kept a lot of props out of the con, somehow I got through with mine and openly carried them with me throughout the day without being stopped or asked for a tag. I don't know if it was because my guns were clearly not real and it was just not a second thought or if it was just missed by security. I am uncertain if security became more lax in order to accommodate the throng of cosplayers and allowed me to slide or if it was just an oversight but either way, it was nice being able to actually wear and present my cosplay in all its glory! Aside from my personal costume I did see every cosplayer peace bonded and consistently checked by security for safety. Kudos to the DCC staff for all of their hard work!
The Denver Convention Center was HUGE. I got lost with my group in the building so many times I lost count! The convention center was 3 stories and spanned two city blocks. In a way, I am glad I only attended two of the three days. By picking up my badge Saturday, I got to go in directly from badge pickup versus waiting in the line out in the direct sunlight that looped all the way around the convention center as well as up another three blocks. Denver Comic Con 2017 was an event to reckon with. It most definitely has enough space to accommodate the vendors, panels, and gave everyone enough space to breathe, which was nice!
As it grows each year in attendees as well as vendors and cosplayers, there is something for everyone. The cosplay was on point as incredible local cosplayers such as KidWolf Cosplay, ItsGinnyD, Imaginmatrix, HideMyError, Drizzy Design, and Ambrose Cosplay! Everyone was in high spirits during the event and so many rad costumes could be seen everywhere you went! Admittedly I am a bit new to the community but could tell folks here are fantastic and I am so excited to meet more folks!
There were a number of great vendors that sold all of their great wares at Denver Comic Con but of them we saw our homie Sincerely Sam! She was there also having a great time selling to wonderful convention goers! We definitely had to take a moment to get a selfie and wanted to mention her again to any who didn't already know!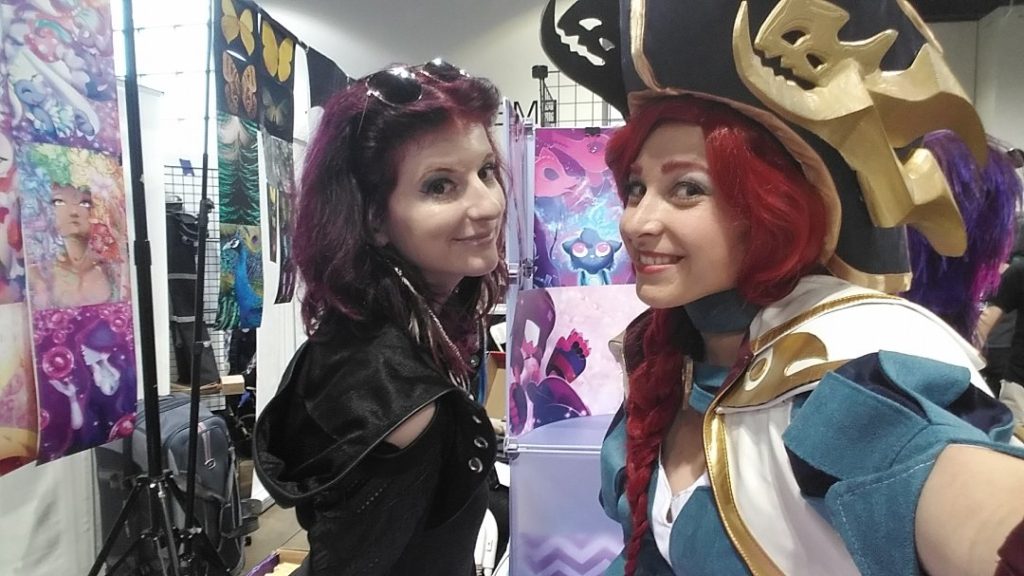 Over all I had an absolute blast at Denver Comic Con and I can not recommend this event enough to anyone who enjoys cosplay, comics, awesome guests, and so much more! For more information be sure to check out their website at http://popcultureclassroom.org/denvercomiccon ! I want to give a shout out to The Geek Lyfe again for helping me attend this event, be sure to check out their articles and if you wanna check out me, you can find me on Facebook and Instagram! In addition to cosplay, I also do quite a bit of photos and video of my many outdoor adventures!