This week's episode is looks as though it's going through a goth phase, as all of our topics are clad in black. We cover an amazing Star Wars fan film, a new YouTube channel that's hopefully not a giant troll, and a choose-your-own-adventure movie.
[embedyt] https://www.youtube.com/watch?v=b_Ul5f_yVvI[/embedyt]
Vader: Shards of the Past


We can't say enough good things about this. We're already Star Wars fanboys, but every aspect of this film was phenomenal. The actors, the voice acting, the graphics, the writing it just all came together in a way that makes me think we should all be keeping an eye on Star Wars Theory and Punk Riot Productions, in 2019. The film takes place between Revenge of the Sith and A New Hope, and focuses more on the internal transformation from Anakin into Vader. Seriously, if you haven't seen this thing yet, go take the 16 minutes to do so. Or you can check out our article on it here.
Jablinski Games


Speaking of up and coming things to keep an eye on, Jack Black has started his own "gaming focused" YouTube channel, Jablinski Games. Which, at the time of writing this article, is less than 75,00 subscribers away from 2 million. So how's the content? Well, he's slated the channel to release new content every Friday. This past Friday, December 28th, was set to be the first video release. But all he released was a 50 second thank you video for getting over a million subscribers. As a matter of fact, there's less than 2 minutes of "content" on the almost 2 million subscriber channel. I'm kind of salty we didn't get any content yet, but I'm excited and hopeful that we'll be getting some great content out of him in the weeks to come.
Black Mirror: Bandersnatch


For those of you that don't already know, Black Mirror is one of the flagship Netflix original series. It usually focuses on a not too distant future, and how scary fast technology could turn on us, as well as the overall degradation of our society. It's basically this generation's Twilight Zone, and it's fantastic. Well, the folks at Black Mirror have put together an interactive choose-your-own-adventure movie, titled Black Mirror: Bandersnatch. There's allegedly over 5 hours of content and several different endings to the movie, depending on the choices you make.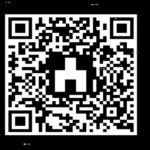 In Closing
What are your thoughts? We'd love to hear from you. Are you stoked for or disappointed in any of the above? Feel free to let us know in the comments, or on our social media! You can catch us on Twitter @bytesnbrews.